Drea & the Marilyns have been drawing a lot of attention to their sound since the release of the beautiful single Calgary. They recently released the video for the song & we were blessed with an interview with the leading lady herself to find out how it all came to be. Here's the conversation in full. 
* * *
Hi Drea – congratulations on the new single. How have things been going since the release, what's the reaction been like?
Thanks so much! So far, my fans have been extremely receptive, and I've gotten such a positive response.
You said of Calgary that the writing process was cathartic for you – how does it feel now to listen back to it, and do you think that conversation will ever truly be had?
Initially writing Calgary was painful. It brought up a lot of emotions that were left unresolved. Over time, I began collaborating with producer John True and Jonathan Lacayo, it became more enjoyable. Do I think I'll ever truly have this conversation? No. That ship has sailed years ago, but fortunately, I can safely say that everyone involved has either moved on, or healed, or has come to terms.
What is it about music that lets us say the things we struggle to get out in everyday life?
I myself like being as direct as possible, but at the same, I also try my best to not be hurtful. So, I spend a lot of time stewing over how to come across as clear, while standing my ground, whilst making a cautious effort to be more helpful versus harmful. It's annoying, I want to call out people, but I want my words to be taken into consideration, and slinging insults really doesn't open up that conversation. That being said, I have a lot of raw emotion that I want to get out and I find writing music to be that for me. I can be expressive with my words and the beauty of it is, it can be interpreted to my listeners own personal experiences.
How did you come to collaborate with Jonathan Lacayo?
I used to work with Jonathan in San Diego. In fact, I used to work with the producer, John True at the same music school. At the time, we were all music teachers at a non-profit music school called Recreational Music Center. We spent a lot of our breaks jamming, chatting, and hanging out. It was an odd place where practically all my co-workers were my friends. I could attest to that not always being the case. To be honest, our conversation went as simple as "hey, I wrote this song. It's a duet. Can you sing on it?" and he responded with a "hell yeah". It's crazy to look back on it since Jonathan is now in Los Angeles with a robust career in opera, John is in Costa Rica, running a music and recording studio for the youth called Students International, and I'm here in Seattle.
What do you hope people take away from the song?
With all my songs, I hope it does pull the heartstrings. I hope it's something they can hum, sing, belt, along to.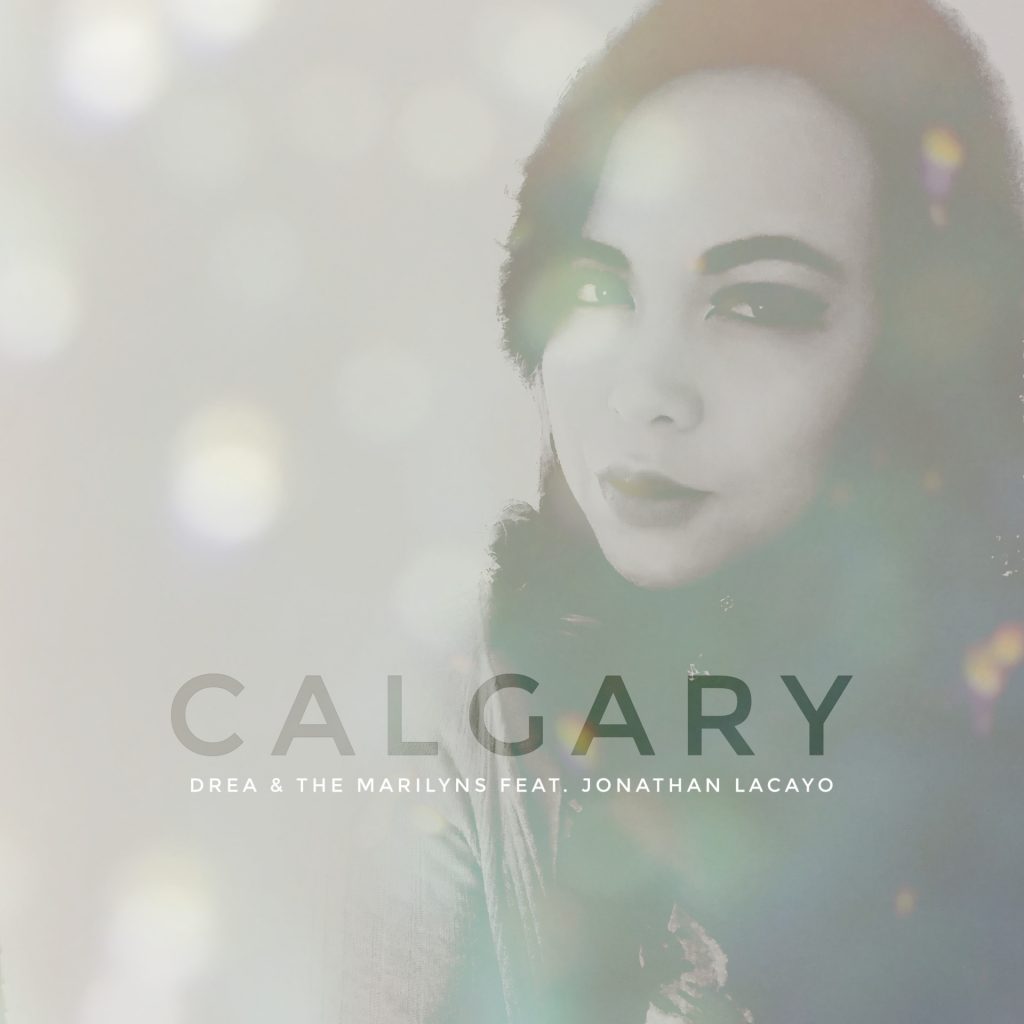 The song has a fairly ambient, trip-hop-like style of escapism about it. What inspired this type of production for you – who would you say you've been influenced by, musically?
Trip-hop is one of my favourite genres. I used to listen to this radio program in San Diego's 94.9 Big Sonic Chill throughout my formative years in high school. I loved Hooverphonic, Air, 8mm, and Massive Attack. They also played a lot of Feist. So as far as writing goes, I love how much of a wordsmith Feist is. John True, my producer for this project, and many long conversations with how I wanted these songs to sound so there was a lot of experimenting. Live, I've typically done more singer/songwriter, band like stuff, so this was a hoot to do.
What are your plans over the coming months and years, creatively?
Short term, I'm planning on recording an actual LP, touring the East Coast and South of the summer and hopefully doing a West Coast tour sometime beginning of next year. I've been working with friends on other projects as well. I've been collaborating with Seattle based artist, ZKRY. In years, I honestly don't know. I toy with so many ideas. I'll definitely be involved in music, but to be honest, I've taught many wonderful female musicians, in a dream world, I'd love to produce their music, and create a label and be their managers. That would be neat. But again, this is just me thinking out loud.
Where can people catch a live performance from you this summer?
I'll be playing at Soundwave Festival in Tacoma, Wa July 7. And I'm touring the East Coast and South in July. Tour dates are listed on my website.
Is there anything else we should know?
Just I'm so thankful for all my family and friends and fans who believe in me and come to shows and listen to my music. I really wish I could throw an epic pool party BBQ with hella food followed by an ice cream party with pints and pints of ice cream from Molly Moons. Thanks so much for taking the time to interview me!
* * *
Big thanks to Drea for the chat. Stream Calgary on Spotify. Find & follow Drea Marilyn on Facebook, Twitter, Instagram & YouTube.