Pittsburgh's Dougiekingxx has carved out a uniquely impressive career as a videographer in recent years. We were blessed with the chance to interview the established creative, to find out more about his journey, his ever-growing repertoire, what inspires him, and plenty more. Here's the conversation in full.
* * *
Hi Dougie, thanks for the interview! For those new to your work, how would you describe your role within music and entertainment?
I would describe my work in music and entertainment as being in the craft that get the least amount. Cinematography. No one ever cares about who was responsible for bringing visual projects to life.
Your repertoire is extensive, on YouTube and beyond. When did you start out, and what first inspired you to get creative and share your work?
I started out in 2012 while I was in college for Business. I just so happen to be a music artist at the time and noticed there weren't a lot of options for artists with no budget who wanted a Music video. I started doing my own videos and later it turned into my new passion and went along to become my business. 
You're a cinematographer, and an actor – how do the two disciplines intertwine or affect one another?
Being a cinematographer and actor I feel are 2 sides of the same coin. Either you're in front of the camera or behind. Me being an actor is helping me become a better cinematographer by better understanding what my client view and perspective is. I understand it as a music artist, but now I'm learning as an actor. But nevertheless, as I said before, cinematography is the passion I wanna master.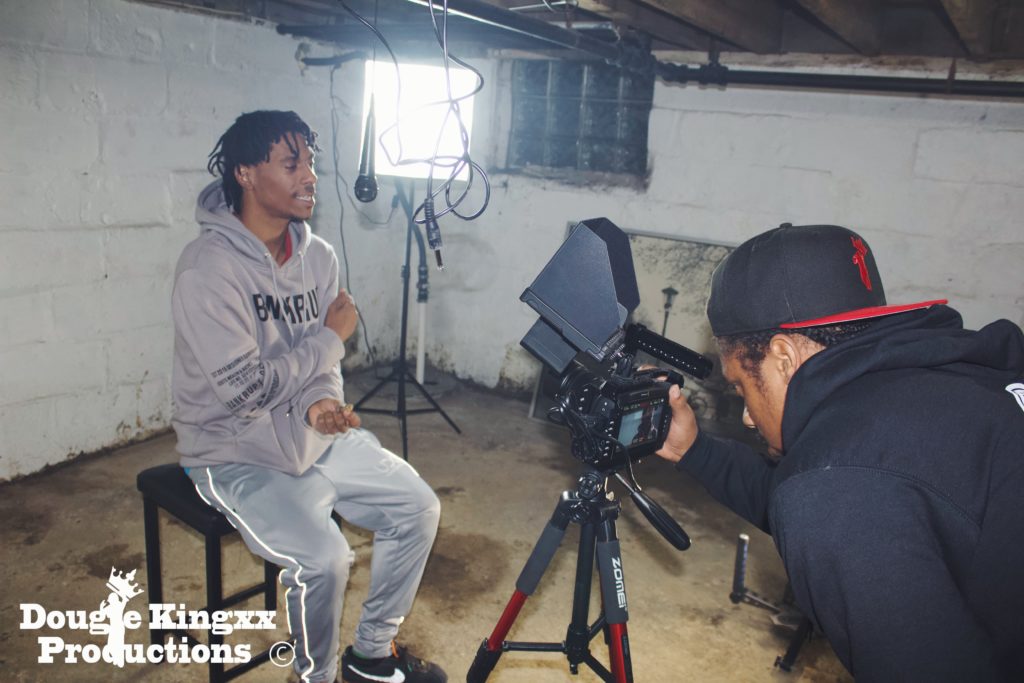 Which video or project would you recommend to potential fans who only have time for one, and why?
The video I would recommend to everyone who only has a few minutes is Ice Cream Man by Big Dawgg and Crunchy Black of Three 6 Mafia, or my Video Reel which shows clips of already released projects.
How important has networking been throughout your career, and who have been some of your most memorable collaborations?
Networking has been essential to my business over the years, I attended every showcase, open mic, hip hop event I could go to at one point. I've got a lot of clients that way. Even released over 200 video projects between 2020 and 2021. That's how crazy it's been.
How do you decide which creatives to work with, and how do you come up with the right visual angle for each new style?
I work with all inquiring people who are serious. A lot of them give me creative freedom and I decide what approach to take when I hear the project. Most of the time I shoot a Music Video.
What's your biggest ambition right now?
My biggest ambition right now is to work on a Marvel project. I've already worked on the up and coming Netflix original Movie Rustin with Chris Rock,  The show Mindhunter season 2 with Jonathan Groff, and Sony Pictures A Beautiful Day with Tom Hanks. I was a Production Assistant (PA) on these projects. Being a PA is a small job in the mainstream film industry, but it's the right direction for what I want to accomplish. 
What are the main values that you represent within the scene?
Main values in the scene and what matter is your talent and reliability. No one will hire you without those two.
What's the best piece of advice you were ever given?
Best advice I was ever given was that you should never get comfortable and wanting more isn't always bad.
What are you working on currently, and what's the best place for fans to stay updated or get in touch with you?
I am currently working on a few music videos from a Pittsburgh, PA artist and I also have a role in the show Mayor of Kingstown, season 2, as a Crip member.
Is there anything else we should know?
Stay up to date with me on my Twitter @Dougiekingxx and IG @Dougiekingxx_
* * *