"The idea of having a career in music doesn't interest me at all, just the idea of getting to do it… If your songs are great, you haven't failed… It's a very communal, two-way street writing songs – you have to leave the listener enough room to place them-self in it…"
* * *
Just before putting on a stunning live show at Cardiff's Acapela Studios, the one and only David Ford kindly sat down for a chat about all things indie, songwriting, performance, promotion, and much more.
Unfortunately the camera cut out after thirty minutes, but the full audio is here, or you can check out the podcast version below. I'm a long-time fan of David's and extremely grateful for his time and insight. Get yourselves down to a show if you haven't yet.
Supported by the wonderful Abe Partridge, this was a superb night of live music. Abe's acoustic guitar set saw him deliver captivating stories touching on everything from politics to love to aliens, all with a comedic twist; and a quickly likable level of character. A brilliant showman and beautiful, gripping songs.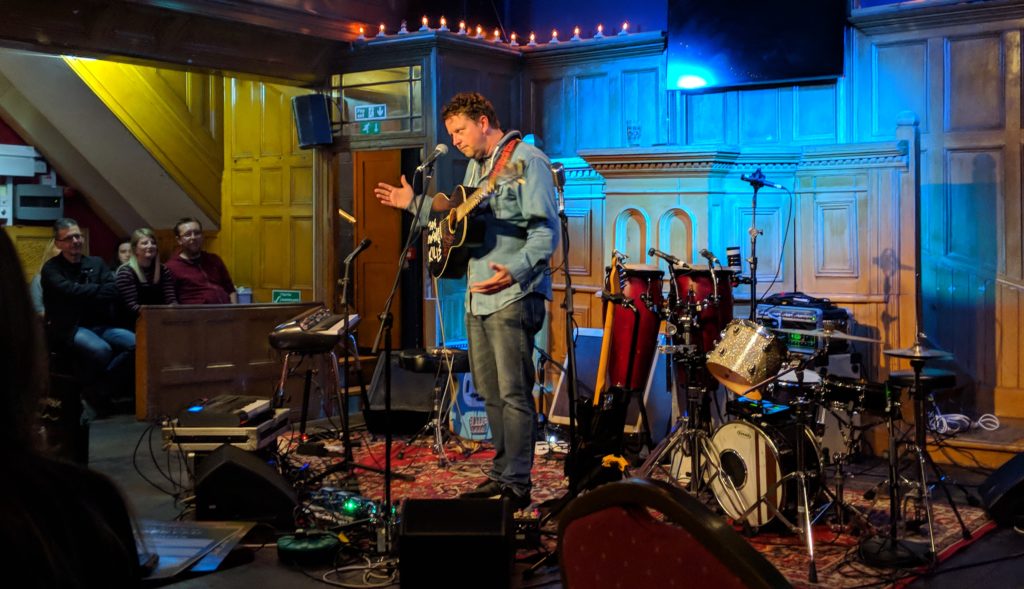 This was my second time seeing David play live and he still puts on one of the most compelling and passionate shows out there. Surrounded by instruments, tech, home-made gear, his set ranged from solo piano ballads to full-throttle, explosive loop-pedal arrangements, and all the while kept you engaged and enthralled with poetic, emotional songwriting and immensely soulful vocals.
An absolute highlight for the year so far. Catch him on his UK tour via the website link below.
Enjoy!
davidfordmusic.com/
twitter.com/davidfordisdead
instagram.com/davidfordmusic/