From global struggles to personal longing, artist and songwriter Davey Harris always keeps things unpredictable and creatively fresh, and his latest single Ms Georgia is far from the exception.
Featuring yet another undeniably catchy hook and plenty of character, alongside that ever-professional, multi-layered production approach, the emotively-rooted track shines light on yet another side to the hard-working and somewhat elusive artist.
We caught up with Davey to find out a little more about it. Here's how it went.
* * *
Hi Davey – great to catch up, congrats for another wonderful single. In your own words, what does the song Ms Georgia represent for you?
The song could mean I miss the state of Georgia, it could be about a woman named Miss Georgia. It could be about heartbreak from love and loss, or it could be about the grief of missing a special place. It's really up to you to decide for yourself. The lyrics dropped into my brain from a subconscious place. I tend to enjoy liminal spaces, so I haven't solidified a meaning for it.
Another sublime melody and really well-captured. Do you remember where you were when this came to you – was it a conscious writing session or just a moment of inspiration during something else?
In October of 2020, I was participating with a musician's collective and we had this thing called Songtober. I wrote a song every day for the entire month. Ms. Georgia came out of that creative exercise.
After I wrote the song, I found out that my friend's mom's name is Ms. Georgia and I didn't even know it – music comes to me sometimes from places that I can't always identify.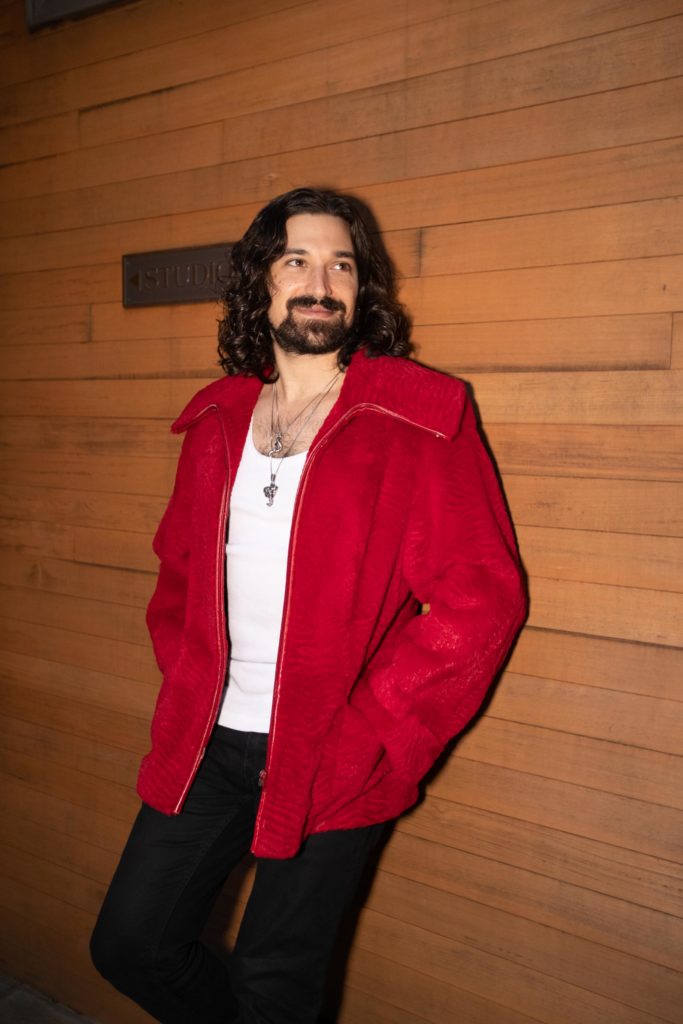 What prompted you to veer away from the environmental topics and back towards the vulnerability of self-reflection this time around?
Believe it or not, I wrote this song before I wrote both of the environmental songs. I decided to release those songs first because I was so inspired by the causes that it made sense to show the world right away. Once, I felt complete with that, I decided to get back on with releases songs like Ms. Georgia again.
How does the process differ when the issues are so deeply personal – is it more cathartic, and do you get any more trepidation prior to release?
I would say it is both trepidation and catharsis. The former and then the latter. A lot goes into to releasing songs, not just the production of the song itself, but all of the promo and sharing itself. It seems like we've gotta please the almighty algorithm, too, which adds its own pressure. So, the trepidation is also a sort of preparation exhaustion and then the catharsis happens once the world knows about and can access the song. I love my songs, so sharing them is fun for me.
Did you learn anything more when listening back to the completed song, or gain any more clarity on the situation?
I always learn more by listening to the song along each part of the process from demo, to mix to mastering. I learn more about myself and the song with each pass and painstaking adjustment or addition.
As a song devoted to heartbreak and the difficulty of moving on, many people will likely find solace and understanding in it. What comes to mind as a heartbreak song that provided this kind of escapism for you in the past?
I tend to be a lamenting person, so glamorising and dramatising the feeling of love, grief, sadness and loss is a comfort to me. Going to that place provides escapism from the rest of life that is less romantic feeling.
What's your current plan of action creatively, and what can fans do to best support you?
Right now, my plan of action is to book a flurry of mini tours, play some shows, connect with more people in person and to continue releasing songs.
Look for my EP coming out in early 2023 and look for me playing shows near you – come to them! You can follow me on Instagram or Tik Tok…or better yet, go to my website and sign up for my email list at www.daveyharris.com.
* * *