To kick off springtime on a brilliantly high note, this week we caught up with Manchester's very own acoustic singer-songwriter extraordinaire – Dave Gorman. His EP A Thousand Miles A Day has been played on repeat here for the past couple of months. He's an incredibly talented artist – a fantastic performer and writer, with a beautiful voice, and a superb person to chat with.
We got pretty deep with this one – an in depth walk around the inner corners and crevasses of song writing, performing, inspiration, life, loss, and all things beautifully musical. This one's worth sitting down for and really getting stuck into – click through to Dave's Soundcloud to press play and listen as you read. The lyric video for A Thousand Miles a Day is down at the bottom. Meanwhile, without further ado, here's the good stuff..
*   *   *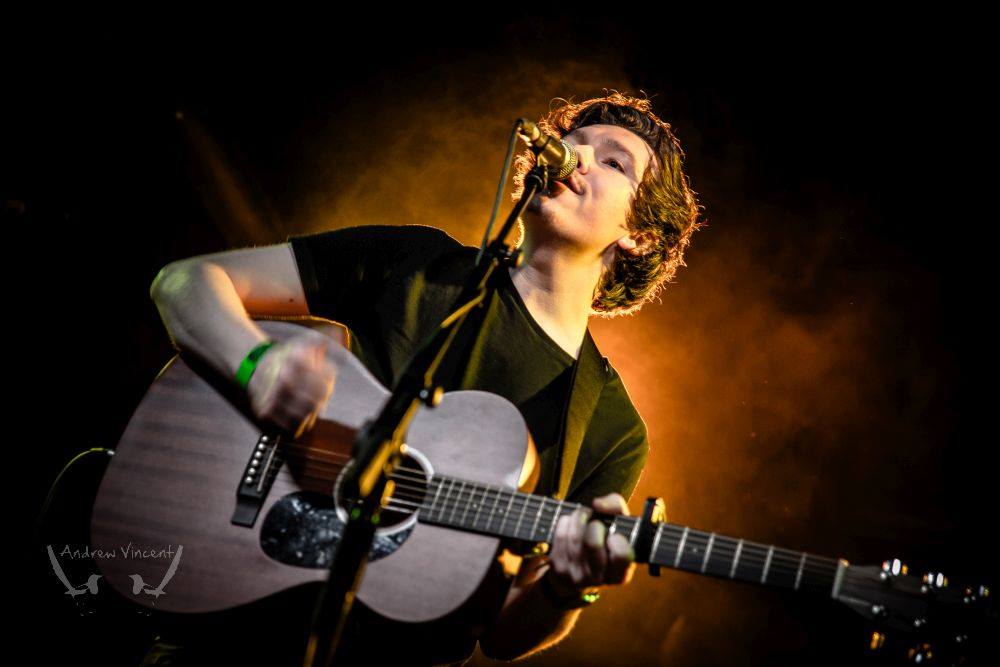 A huge hello and welcome, thank you for taking the time to chat to us. Your last EP – A Thousand Miles a Day – it's such a brilliant collection of songs, all four are genuinely so well written and memorable. How did you come to choose the songs for that release; was there a concept behind it all?
Hello and thank you! When I started thinking about recording an EP I had about 6 songs that I was fully happy with. I had been playing them non-stop at all these open mic nights around Manchester and I finally just told myself that it was time to take this a little bit more seriously.
I knew that I had nearly enough material to make 2 EP's, so I had to think about which songs I thought introduced me as an artist and also which songs I thought would sound better as a follow up. That meant I had to hold back on things that I really wanted to share (I hope that pays off!). When choosing the order of the songs for 'A Thousand Miles a Day' I wanted it to sound like a beginning and have the last song leave a "to be continued" type of effect.
You're currently putting together a brand new EP – How is the recording going, and what can we expect from the new release? Were you in a different state of mind during the writing process this time around?
Recording is still very much in the early stages at the moment but already I'm really happy with how it is sounding. It will have a much bigger sound than A Thousand Miles a Day, with a lot more work going into the instrumentation.
When I wrote A Thousand Miles a Day it was more of side project whilst I just got on with my life. I used to work for some really horrible people and when you're in that kind of environment long enough it can really get to you. Eventually I felt like I had to do something that would make me happy so I quit.
After I quit my job I began to record. It was by no means a case of "I'm quitting to concentrate on my music" type of thing but it did seem rather convenient with all my spare time.
Sadly, money doesn't last forever and things seem to cost money so you do naturally start to worry about things. You start to develop a sense of being a burden to those close to you and eventually you gain a new perspective on things. This became the grounds for one of the new songs – 'You'. I would say that the songs on the next EP are a lot more personal and upfront than the last EP.
The guitar work on A Thousand Miles a Day is beautiful throughout, as is your vocal – how long have you been writing, playing, and are you self taught?
You're too kind! Everyone always mentions the way I play guitar but to be honest I thought that was how everybody played guitar when they didn't use a plectrum!
I have been playing guitar for roughly 12 years now. Mainly electric at first, but acoustic guitar for the majority of the last 2–3 years. I am self-taught. I found the best way to learn for me was to find little riffs from songs and learn the guitar tablature for that little section and just repeat it over and over again. I would drive my parents crazy by playing the opening riff to Pictures of Matchstick Men and The Man Who Sold the World non-stop for weeks. I would tell them to stop what they were doing while I played what I had learnt. I was terrible but it worked for me in the sense that I learnt rhythms, picking methods, and melodies. Problem was that I had no idea what I was playing!
In high school me and a few friends started a little rock band. I was the lead guitarist. We played mainly Green Day covers but eventually started writing our own songs. Shaun, the bassist, would take the lead with writing lyrics and I would come up with the melodies and the occasional line that I would be pretty proud of. We started recording our first songs at my house with a little 8-track recorder and a bunch of cheap microphones. Me and Shaun were bored and recorded an acoustic version of Hear You Me by Jimmy Eat World. That was the first time I properly sung. It was terrible. I pray that if I was to become famous then that recording is never found.
Somehow I ended up as the lead singer and guitarist in the band and the more I sang the more I learnt what I was doing and how to not sound so bad.
The band didn't last but me and Shaun kept on writing songs and eventually I started writing more and more myself.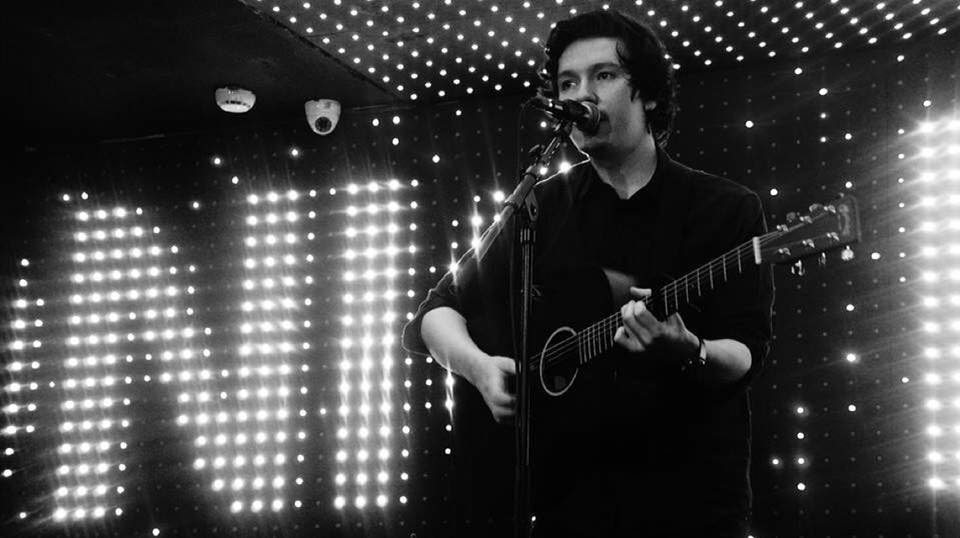 You've had some great opportunities with your music lately; you've supported Novustory, and you've got a track featuring in a short film some time soon I believe. It must feel really rewarding to have doors opening after all your hard work. What advice would you give to other musicians to progress within their local community and beyond? Do you find that gigging is the best way to make a name for yourself, or does a solid recording and online promotion get you more noticeable feedback?
It's an incredible feeling!
I spent a majority of 2015 trying to make a name for myself by uploading videos of my own songs and covers to YouTube and sharing them on social media. I started to play at as many open mic nights that I could so that I could test out my songs and get an idea of how they went down with people.
I was trying to gain a bit of a reputation as a performer. You don't just randomly turn around and say "guess what..I'm a singer now!" you need to be consistent so that people think of you that way. Which is better – Asking someone if they have heard your latest song or being told by someone that they have heard your latest song?
One of my best friends told me that his step-brother (another local musician) was looking for a support act for his gig at Academy 3 and asked me if he should pass my name on so I thought it was worth a go. I had no recordings to show him but I did have the videos I had been uploading to YouTube so I guess he saw those and said I could play.
It would be the biggest thing I had done on my own and it suddenly felt very serious and I realised that I had no CD, I had no recordings, I had nothing apart from a 30 minute set list! I finished recording A Thousand Miles a Day a week before I was due to play at Academy 3.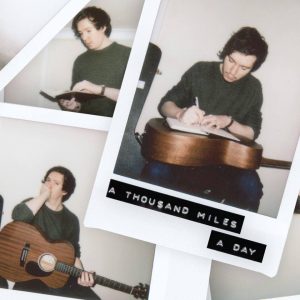 I would say that to make this work you need to have a good balance of everything. Treat yourself like a brand. You have a product (songs/recordings) and you need a market (gigs/online promotion). It is sadly harder to get people to head out to a night of live music but you can always rely on them to check social media at least 3-4 times a day!
Go out and play as much as you can. You will play some terrible gigs and you will play some great ones too but you will learn from each one and you will meet some great people along the way. Each place will have someone new that hasn't heard your music so if you can take something from each night then it's a win.
I find that there are 2 main types of people that you will meet on the music scene.
Type 1 – The Ego's – They believe there is only enough room in the music industry for them. If there is to be a 'next big thing' in music, it's them. These people will maybe exchange a 'Hi, nice to meet you' but they're really saying 'Hi, I'm that person you've probably heard about.' They don't care what you're about. They just think you are some kind of threat to them.
Type 2 – Your new mates – They realise that you share something personal in common with them and they respect that. I have happily met many people that this applies to. They will share opportunities with you, they will tell their friends about you, and they will become your friends.
One thing I would like to change about the scene is this – if you are playing a gig with a bunch of other people then PLEASE stay and listen to the other acts. You are not more important. You are to them what they are to you. When you play a gig you will want people to listen to your set. It is no different when they are playing. It is a sign of respect to fellow artists and it is rare to find. If you can't be bothered sticking around to hear others perform then this isn't quite the right industry to be in. It's become a rare thing these days. A promoter gave me a free drink because I stuck around after I played!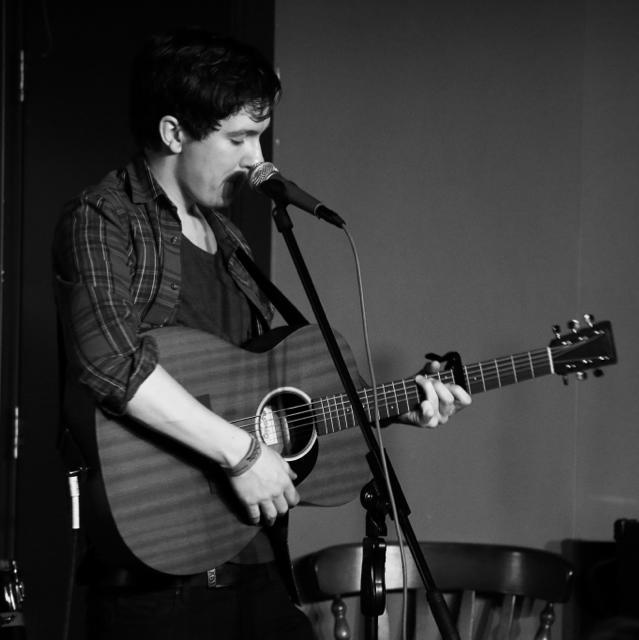 Who inspired you to start making music, who are you influenced by?
I grew up surrounded by music. My dad was a DJ when he was younger so my house is full of Vinyls, CD's, and Cassettes. My brother became the modern day version in the early 2000's. He would create these CD's of all his favourite songs at the time. I would go in his room and play on the PlayStation whilst listening to them.
For some reason I vividly remember the CD's and Cassettes we would listen to in the car when I was young. My Grandma and Grandad always had the old Country and Western cassettes for the long drives to see family in Workington. Dad would always have these CD's that he had carefully edited that would be a collection of different artists one after another with unnoticeable joins.
The first time I was properly grabbed by a band was when I listened to Green Day. It was most likely circumstance that lead to this. I was 13 when American Idiot came out and seemed to be THE album to listen to. I was too young to understand the politics behind it all but it just seemed to grab me.
Those first chords from American Idiot were stuck in my head for weeks. It really made me want to try and play guitar again (I tried in Primary School but was too late to get lessons). Again, I remember being in the car with my dad on the way to school and American Idiot came on the radio. It was a day where we had to bring something in to class with us that showed what we do outside of school so I had my little football trophies with me. A friend of mine brought in his electric guitar. I showed off my collection of trophies (one being "Most Improved Player" meaning I wasn't as bad as I was the season before) and that was me done. My friend gets up with his guitar and what does he play? American Idiot! Those chords that had been cemented in my brain for the past 4 weeks! It was amazing. I felt the urge to take the guitar off him and play it. That was it for me then. I HAD to play guitar.
*   *   *
Who do you admire in the music world at the moment – any favourite artists, ones you've performed with or otherwise?
I'm a big fan of Gabrielle Aplin at the moment. I found a couple of her YouTube videos quite a few years ago and thought she was pretty decent. Over time she got better and better and her following grew bigger and bigger. She seemed to do things by herself without much help from a label and her music really appealed to me. She released her first album and gained a lot of recognition for it but I kept missing her when she came to Manchester. I finally got chance to see her this year after her 2nd album and it was incredible. It was so inspiring to have seen someone start out with nothing to then seeing them perform to a packed out Albert Hall in Manchester.
Locally, I have met a great number of people that I admire. They all have their own stories/demons and when you know how much of a struggle it can be as a performer it's really great to see when they get a good gig/opportunity that could really do a lot for them.
Chase This Dawn is a personal favourite of mine from your EP – do you remember when and where the melody came to you?
Chase This Dawn was written after the loss of my Grandad. We were very close and he was a very important figure in my life so when he passed it felt like something I needed to address with myself. The lyrics are about being with him that night. We all stayed up through the night listening and singing along to some of his favourite songs and just chatting. We were there from 2am-12pm. That is where the idea of chasing the dawn came from.
As with most songs I write I start them at home and then usually take them to a local coffee shop to finish them off. I remember being sat with a coffee and I was struggling for a melody for the chorus and suddenly I had an idea but had no means of recording the melody as my phone had died so I franticly walked/ran home in the rain just humming the melody over and over again so I didn't forget it.
*   *   *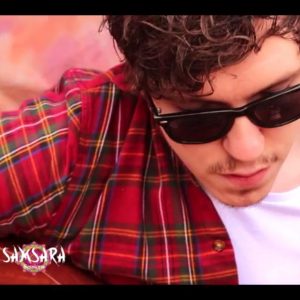 Photo By Samsara Sessions
*   *   *
The production on your EP is another thing that really brings out the brightness of the songs – did you produce it yourself? Are you planning on a similar set up for the next project?
It was all recorded at home, yeah. I studied Music Production at University so over the years I had collected some decent microphones and recording equipment. I toyed with the idea of recording my EP at home for a while as it allowed me to have complete control, it was free, I could work on it whenever I wanted to and it was in the comfort of my home.
I felt like I would have been cheating myself if I didn't record it myself. It wasn't me saying "no one will record it right". It was a case of "I have paid about £11,000 on my degree and I don't even have a job! I'm putting it to good use!"
While there are many perks to recording at home, the biggest problem is that it is just you working on it. There is no one there offering you a different angle on things. These are songs you have played in a certain way for a long time, you don't know them in any different way. If you have someone with a fresh perspective on the songs they can tell you what works, what doesn't work, what might work, and what sounds best.
I think recording it at home has given the EP a bit of a unique sound that I don't think I would have been able to achieve in a studio.
When you're trying to save money it's amazing what you find you can do yourself to save money. My friend came round with a camera and we took a couple of pictures which became the front cover, we put them together in a template and printed it out on card that I then cut out, folded, and glued together to create the case!
With the next EP I think I will try recording at home again but bring other people in to help with the process so that I'm not just leaving myself with tunnel-vision. I think the rawness of recording at home really offers something different to most recordings.
The casing and everything else is all still up in the air at the moment!
What have you got coming up this summer that listeners can look out for?
This summer I will be looking to do a big launch night for the new EP. I won't get ahead of myself with any details as it is still early but it is something I am already excited about.
I have a lot of issues using the name Dave Gorman. There is a comedian with the same name and the problem I have is that he is also on iTunes and Spotify and has a considerably bigger audience than I do, so anything I have tends to get lost. When I finish this EP I'm probably just going to release it under David Gorman to avoid any problems. I thought about a more severe name change but it's so difficult to not sound cheesy or lame!
Once the big name change from Dave to David happens I'll be having some t-shirts made and really stepping things up a level….hopefully!
I will also be playing at a few little festivals around the country but the details aren't fully confirmed yet!
*   *   *
A huge thank you again to Dave Gorman. We'll try to keep you all updated, but be sure to follow him on Facebook, Twitter, and Soundcloud, so you don't miss anything. Look out for a live acoustic show near to where you are and absolutely get yourselves down there if you can. Help keep real music alive.
We'll leave you with A Thousand Miles A Day, a stunning track with a simple yet effective video that really lights up the lyrical magic of the song. It's also well worth heading over to Youtube and checking out his live performance of Maybe. Get involved.
*   *   *
*   *   *