120 – Onetwenty is the name of the instrumental, jazz-fusion album from musician, composer and producer Daniel Biro. The project was written over several years and the result is a carefully crafted, colourful and expressive collection of moments. We were fortunate enough to catch a chat with Daniel to find out more about the music and his creative journey so far. Here's how it went.
* * *
Hi Daniel, thank you so much for the interview, and congratulations on the new project.
Thanks for listening to it and for this opportunity to talk about it.
This album took six years to complete, what was that process like?
Arduous… mainly because of time constraints imposed by having a family with three small children. Working from home and running a young family do not give you the luxury of immersive creative periods. It's all done in short bits, here and there, in between school runs and homework. But having a clear road-map of what I wanted to achieve helped me keep on track and not get lost in too much trial and error. Also, this kind of project where a one-hour piece has to make sense from start to finish, demands a balance between the detailed work and keeping an eye on the whole. After the initial period of pure creative flow, the rest is careful craftsmanship. That's mostly where the six years went: fine tuning.
Was there a eureka moment of sorts when you finally knew that you were finished, or was it a case of – it's now or never?
It's NEVER a eureka moment… Always a painful struggle plagued by self-doubt. Finishing is for me the worst part of the recording process. Mixing, tweaking and knowing when to stop. I don't enjoy it. The decision process in today's studio can be endless. It's like a fractal image where the more you get into the detail of things the more choices appear. So the solution for me is to make sure the parameters and aesthetic choices for the whole project are written in stone from the very beginning. Then it's just a question of making sure every decision sticks to the plan. Of course, there's room for 'happy accidents' and flexibility but there has to be a strict sonic goal to be achieved.
'120 onetwenty' was always going to be an analogue keyboards-only album. The 'band' was Rhodes piano, Hammond organ, Moogs, Clavinets, analogue strings and some synth percussion. I had a list of other artists' works to use as points of reference and there was a clear sound I wanted to get to. Like Stravinsky said: "Give me limitations so I can be free". Endless options is the death of any artistic statement. Deciding when the piece was finished was basically being convinced nothing was out of place. Still not easy, but fairly objective and manageable.
What does the album's title mean to you?
One of the limitations I set myself was that the whole album was going to be at 120 bpm. A kind of challenge for me to create contrasting moods at an even pace. 120 bpm is a medium tempo which, I suppose, reflects the appropriate speed for a steady one-hour journey.
The project brings together a fairly eclectic mix of instruments. Which is your personal favourite to play, if you had to choose, and why?
Has to be the Rhodes piano. It has always been my favourite instrument since I started playing it at my jazz school in Monaco. We gigged mostly outdoors around the South of France, so portability was an issue. I studied piano, of course, but the Rhodes for me has that electric sound I always heard on the records I loved in my teens. Chick Corea, Herbie Hancock, Joe Zawinul, George Duke… the Rhodes was the thing and it's still where my heart and soul lives. I've always loved experimenting with it, adding effects etc. It's classic but malleable at the same time.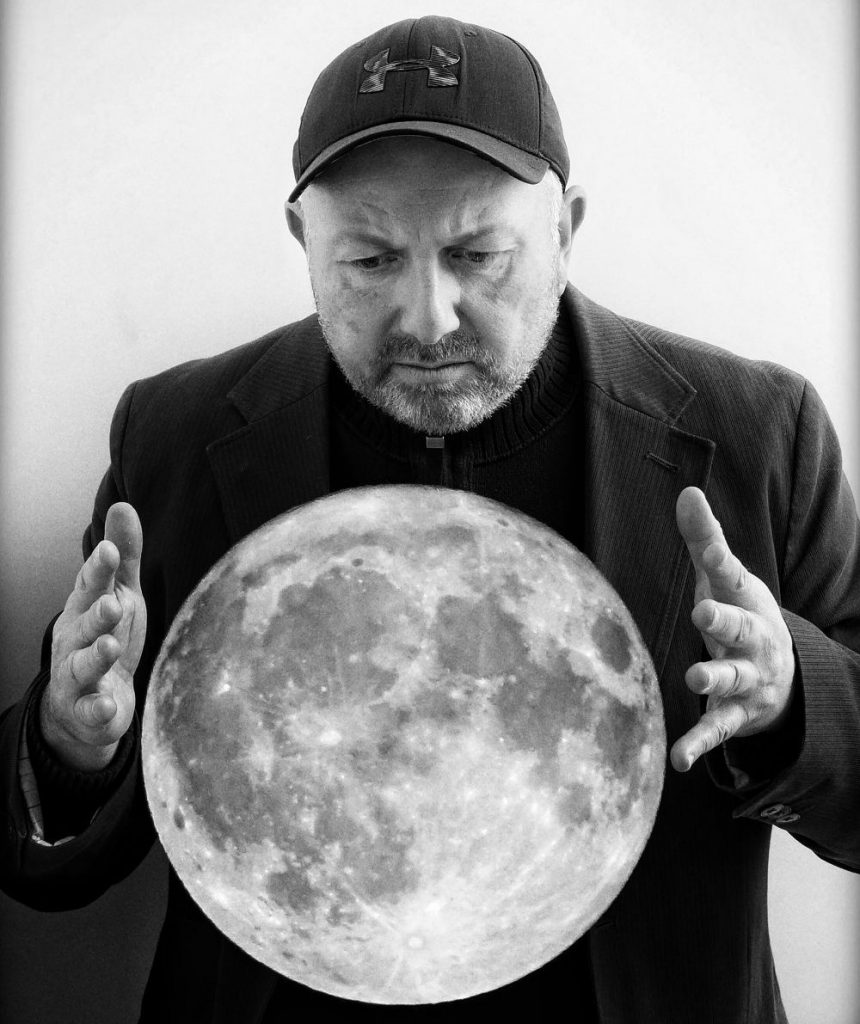 What inspires you to stay creative, and how do you overcome moments of difficulty or a lack of motivation, if ever that occurs?
Inspiration is just knowing what you want to do. As I said, it's not lack of motivation but lack of time which is the problem. I have a shortlist of projects I want to realise and it's just a question of when I can get on to them and get them done.
The older I get the more I find my inspiration in my memories of youth. I know it's a bit sentimental, but trying to recapture those first musical emotions that possessed me when I was young puts me back into my creative zone. Those raw feelings of living through music are what made me and I want to be faithful to that. Obviously with the added experience and outlook of who I am today. It's not about nostalgia. It's about keeping the fire alive.
What have been some of your proudest or most memorable moments in your career as musician so far?
It's a cliché, but it's always the next project. I rarely listen to my past works as I tend to hear the flaws etc and how I would do things now. Having said that, I sometimes come across something and think: "it's not that bad…". I was thinking of putting together a sort of 'Best of' album, but a lot of my pieces are quite long and I wouldn't want to edit them, so I'd probably end up with an eight-hour album…
What I do love are fruitful collaborations with other artists and one of the best ones I had was in 2015 when I wrote the soundtrack for the feature film 'Things of the Aimless Wanderer' by Rwandan director Kivu Ruhorahoza. I was allowed to do what I wanted and there was very little dialogue so the result was mainly images and music. The film got selected at the Sundance Film Festival which allowed me to go there for the event. I just loved every second of it. Being immersed in that positive creative energy with some great people was so fun and exciting. That's what really feeds my soul. I hope I'll be able to have more experiences like that.
Do you consider live performance an important part of what you do, and will you be performing much this year?
Well, I'm thinking of doing some online live gigs later this year. It's an easy way to get something going, even though it's not the same as performing in front of an audience. I'd love to do more live playing and touring as I used to do in the past but things have dwindled down. Mainly out of choice as I became increasingly frustrated with gigging. So much work and energy go into organising a one-off event with relatively little returns. I used to do quite a few things here in London with my label Sargasso but, after a particularly bad experience, I decided I wouldn't anymore.
I still perform occasionally with my bands Mysteries of the Revolution and Echo Engine but even that has been put on the back-burner for the moment. If someone asked me to do something I probably would, but if I have to do all the organising myself then no way. But who knows, I might get back into it at some point… When '120 onetwenty' goes Platinum…
What's next for you – what are your plans or hopes for the coming months and years?
I've already started working on a couple of new recording projects. One is a more overtly jazz-fusion band album in the vein of what I do with Mysteries of the Revolution. Another is a very ambient synth album. A bit like 120 onetwenty but even more atmospheric. I also have a film project with me in the director seat. A few years ago I did a video interview of my father about his life. He lived through WW2 and the Communist regime in Hungary and had lots of stories to tell. I ended up with twelve hours of footage… I'd really like to edit all that down into a sort of 'talking head' movie. But choosing the best bits is hard. A life is a continuous flow, not isolated bits. A bit like the music I like to make, I guess…
* * *
Thank you to Daniel Biro once again for his time & insight. Download the album via Amazon or head over to his Website. Find & follow him on Facebook or sign up to receive free music & gifts.