Daniel Angelus is a London-based artist & songwriter whose recently released, conceptual album Wired For Heartbreak is making waves online. As a performer, he's opened up for the likes of Hot Chip, T'Pau, and Katrina and the Waves. As a creative, this is just his second album, but there are high hopes as to what the near future will hold.
We dug deep in this interview & Daniel kindly obliged, offering his views on songwriting, performance, the music industry, dreams, mistakes, and just about anything else we wanted to know (a big thank you for that). Here's the conversation in full. Enjoy. 
* * *
Hi Daniel – thank you for the interview, and congratulations on the album. Wired For Heartbreak is an intense project – complex, colourful, and emotionally driven. Journal Intro 001 starts things off in a hypnotic and thought provoking manner – was this as free-flowing as it seemed, the spoken word aspect, and what made you decide to begin with something so revealing and personal?
I was on a train travelling to an event and I got my writing book out and started writing what I felt it would feel like to be isolated. I tried to channel what it feels like to be shut away from the world, what would I miss and how would I describe it. The idea was to translate this into an audio diary entry on board the spacecraft of our astronaut who is effectively trapped in space. I felt it was right to be raw and read the piece in the studio exactly as I wrote it. I have tried to avoid saying this since we finished the album, but I feel like maybe the astronaut in our story is an evolution of myself. So, read into that what you can.
As the album moves along, the ideas and soundscapes intertwine beautifully – these reverb soaked vocal parts lay out the underlying sentiment, and the surrounding instrumentation offers the perfect ambiance within which it can all be considered. What's the songwriting process like for you, and how do you work out which direction to take a melody or concept in?
I wrote notes for what I wanted this album to sound like before we even began the process. On my last two records I have worked with a producer called David Emery and I tend to throw all my ideas at him. I design and record a lot of the framework and he guides the record through the wires and production side of things. We are a tight team and we are very passionate about what we do. My notes for this album centred around a cinematic soundscape that would allow me to create a huge listening experience rich with detail and essentially hope the audience would drift far away just like I did making the record.
I can't read music and I don't know chords, everything you hear on this record is me sat at instruments just doing what I feel. I have always recorded and created this way. I am an artist who is driven by the colours in my mind and the emotions I feel. I play instruments a lot and I learnt my own way of doing things. We would create big melodies and lay down chords and then build the track around that and it would grow and evolve. Then I would lay down my vocals and then David would produce the song around that. And when I was tired of putting that all together David will step in and I will simply ask him what I need to hear or feel, and he will play. Then we will combine again, and I will sing whilst he plays the piano. Communication is key as well, making sure that we are on the same wavelength with what I am trying to achieve.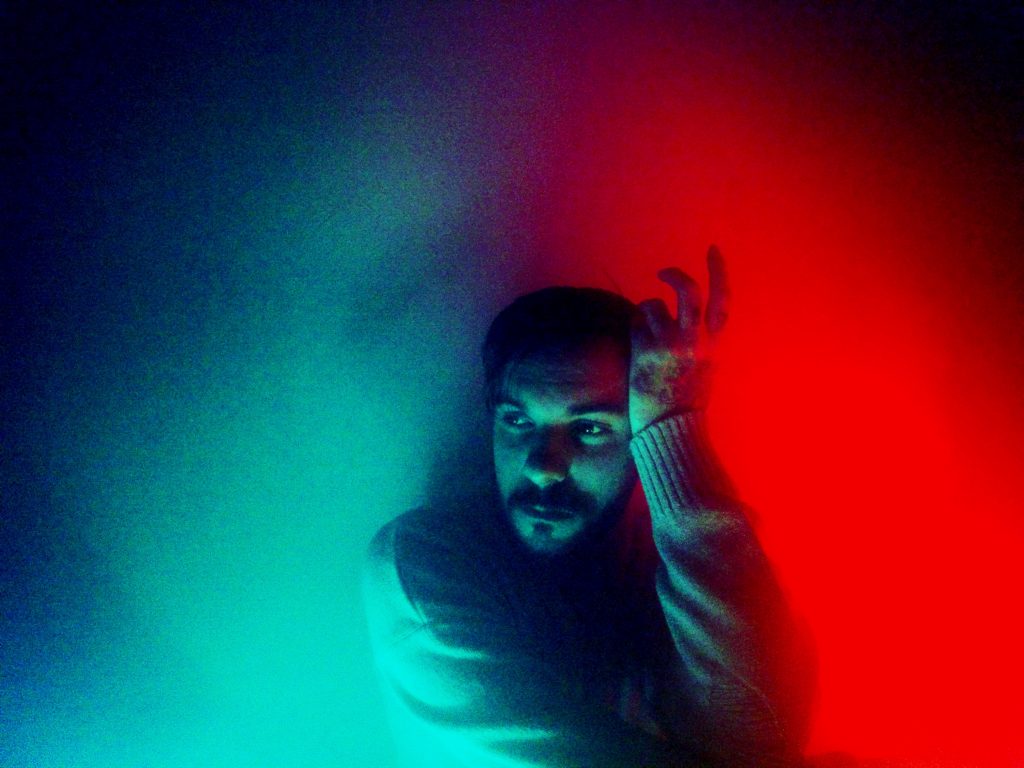 How did The Heartbreak of Goodbye come to be, and how do you know when a piece like this is truly finished and ready to be shared?
The Heartbreak of Goodbye is a song we pieced together in the studio. It was a challenging vocal day because I was very emotional. I remember reaching out in front of me a lot when doing these vocals. My hands just trying to grab the air but, in my head, I am trying to grab somebody, to hold them close and question everything about us, them, life. We started this song with piano and then built an orchestra into it and then evolved it with the synths, drums and horns.
I was very ferocious about how this song needed to fully encompass that cinematic soundscape I had prepared. It was a case of starting with the bare minimum and carefully adding the layers over a three-week period. Once we had the mix that I knew was perfect we stopped and moved on. I then handed the song over to the sound engineer for this album, Daryn Brown, and he made the sonic elements of this song powerful. Daryn gave the record its sheen and allowed me to keep it raw. I remember typing a big email trying to explain why the album still needed to sound imperfect, because the concept explores imperfect and raw emotions. Consistency in that listening experience was key for me. Daryn Brown did a superb job. We have just finished the music video for this song and that will be out there soon.
There's a distinct sound or thread throughout this collection that seems uniquely you. Having said that, there are a number of hints of influences that come up from time to time, the likes of which seem quite varied. Who or what inspires you to create this kind of music? What first drove you to start writing songs?
David Bowie is an artist I always get compared to. It is a huge compliment to be compared to David Bowie, but I can assure you that its not my intention in the slightest. I have no active influences when I write and record. I quite simply create music and then get anxious when it comes to releasing it as I have no idea whether people will understand what I am creating. I started writing songs when I was 16 and my home life was making me extremely sad, angry and confused. I think playing my keyboard and writing these feelings in a notepad was good for me. And one thing led to another. What didn't change is why I write and record and how emotion is channeled into my art. Being emotional in my songs and live shows is not hard for me. I am okay with that.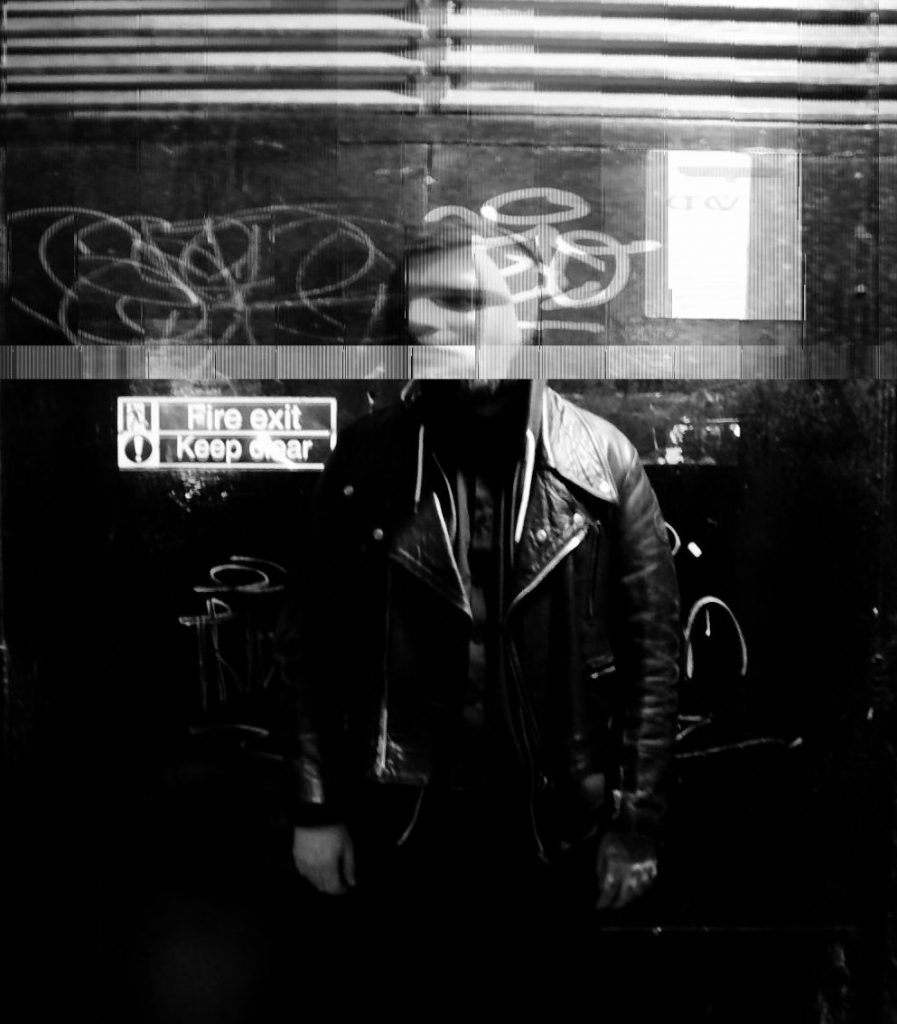 How and when do you tend to come up with your lyrics?
I will email my producer and say ''I am writing again''. I only write when I have an idea and something meaningful to fuel it. So, it could mean I don't release anything for 5 years. I write best when I am travelling. Sensing and smelling and feeling the world helps, meeting people and talking to them for hours helps too. I was performing live in London in 2017 and I went for a walk at 1am in the morning and started talking to homeless people, buying them food and sharing our life stories. Lots of little experiences like this light a spark in me that gets my creativity going and channels my emotions into the songs.
You utilise contrast brilliantly on this project. A good example is the absolute joy and vibrancy of Sadness. What does a song like this mean for you, and what do you hope this music provides for people?
I wanted to create an upbeat feeling on my album whilst offering a poignant set of emotions and lyrics. The album explores lots of earthly themes and the sense of abandonment even though the two subjects in the album are very far apart. Humans have always thrived on myths and Sadness explores this idea that something so far away can cure something so real close to home, sadness. I think if somebody felt upbeat for a moment or more about how shitty depression, anxiety and sadness is after listening to this, then that is great.
This album is not about emotion, it is emotion. There are moments where you can hear me crying on A Final Message to You. Confronting our fears is a big part of my process. My whole life has been confronting and overcoming incredible trials of insane proportions. I survived what terrible humans can do to other humans, so I would be ashamed if I didn't confront these themes in my music and allow that to help others too.
How has your approach to creativity and performance changed or evolved over time?
When I was younger I used to beat the shit out of my instruments live on stage. I don't do that as often these days. I do channel my emotions into my performances. I have become more structured in how I write, taking my time and being very patient. I am in no rush to get my music to the fans and I am certainly not going to compromise quality and standard for quick money or anything of the like. I am very careful how my music is created and developed, it takes time and I won't let the world hear it until I am happy and satisfied. When I was younger I spent a lot of time experimenting with my sound in the public eye. On radio, TV shows in America, just an angsty young person trying to find my flow. I now know what I want to do before doing it and I take precious time to do it, so it is a great record on release. You get nothing less from me now.
What are the main ways in which this release differs from your debut Miracle Dark back in 2016?
Miracle Dark was written at a point in my life where I am at rock bottom. I am angry. I have been betrayed. I am going through some bad shit and the album is a purely selfish way of dealing with it. I didn't promote the album at all. I didn't perform it live, I did one interview for a Spanish magazine and I quite simply didn't care about sales or what people thought of that record. This record was about some terrible things that happened in my life, and sad things that I was going through whilst recording it. It was put out into the world and I don't regret it at all.
My new album Wired for Heartbreak was written as a giant cinematic story between an astronaut and his love back home. They have a child. He leaves earth on a mission due to a failure on his mission he is not returning home. The album is a series of flashbacks and real time experiences between the astronaut and his love. It is a beautiful and emotional journey and a pure story of how humans are wired for heartbreak. This album is not really about me at all.
Which song of yours would you say best represents who you are right now?
Into the Wild Night. I am living a dream right now. The album is doing well. I am being blessed with some incredible opportunities. I am entering a vast unknown. And it is a whole new world.
What role does fear play in your creative output, and do you find it therapeutic to write about fear or emotional difficulties?
Fear is not very me. I have overcome stupid odds to still be alive and to still be functional and successful. I didn't do that with fear. I am like a positive tornado wrecking all the negative shit that's out there. You could put me in front of an active nuclear bomb and I would dance and sing to it. Fuck that bomb, this is my moment. I find it very therapeutic to write about emotional difficulties for sure. I am big on that.
What makes a truly great song?
The impact the song has on an individual who listens to it.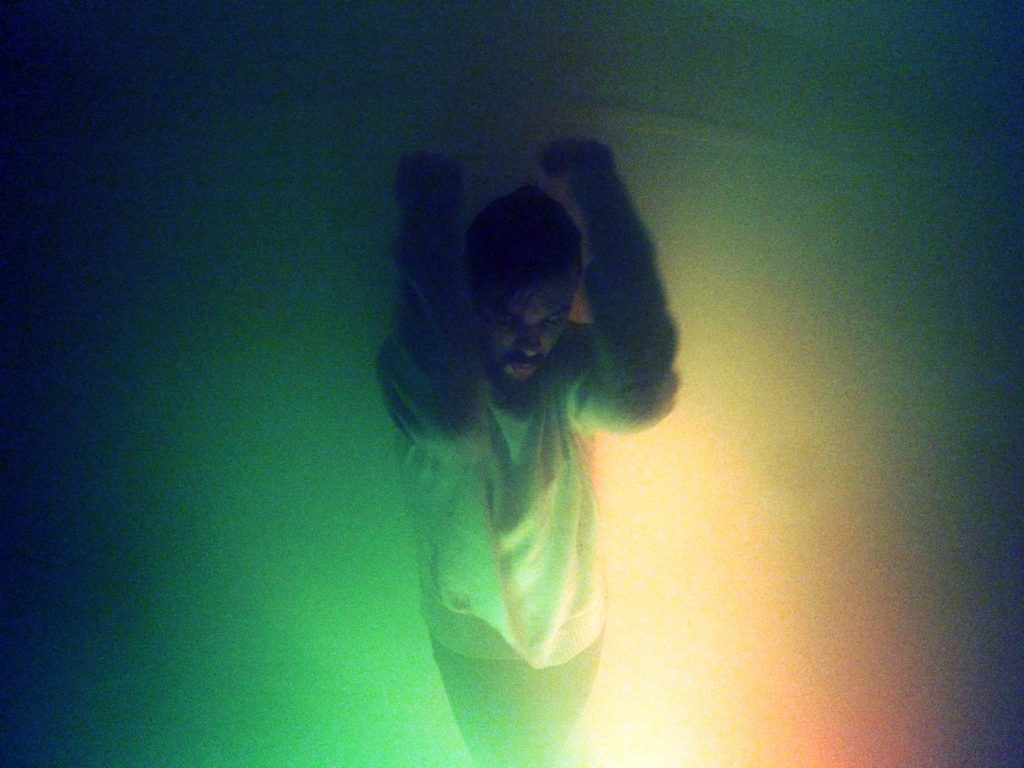 You've supported (and continue to support) some impressive names in music throughout your career so far. What advice could you give to artists who want to build connections and start playing bigger shows and reaching a wider audience?
Thank you, I have been blessed with wonderful opportunities. My advice would be to work 24/7 at your craft and say yes to as many chances you get. I work tirelessly for my opportunities and if you want to try and seek shortcuts then you won't achieve as much success as an artist who works till late at night firing off emails and signing deals with radio, press and music venues. It isn't easy, a lot of venues/promoter's wont book you if you don't bring a crowd. This is stupid, as they are called 'Promoters'. Their job should be to fill the venue for the bands. How on earth is a band who has never played live going to bring 100 people to their show? So, find those venues who understand this and make the show the greatest one you ever did. Enjoy every moment and really give it your all. The best feeling is knowing you did great.
How do live shows compare to the recording aspect of your musical life, and what can audiences expect from a live show?
Live shows are different every time. I give everything out there on the stage. All the emotion comes out and I truly disappear into my songs. At the end of the show I open my eyes and snap out of it and return to reality. I have been told that watching me live is very voyeuristic. I liked that. I want my shows to be a place where people leave insecurities and fears behind and truly embrace the moment. A live show is an experience. A baptism of emotional fire.
What have been some of your greatest achievements in music so far?
One of my first opportunities was given to me by a band member of ABC. He contacted me and asked if I wanted to play at a big event called 80's Live. I was gob smacked as I saw the line-up was a list of musical wonders like T'Pau and Katrina and the Waves. I played two sets that day and it truly was an incredible experience seeing this whole world. I am so grateful for moments like this. One of my greatest musical moments. It was crazy. So many wild things happened that weekend. My greatest achievement however must be my new album. I love it. I am proud of what I created.
What are some of your most sought after goals – dream venues, dream collaborations?
A dream venue for me to perform at would be Brixton Academy in London. For sure. I have seen many bands perform there over the years and it would be a dream come true. As for collaboration, I have no aspirations to work with anybody, but I think it would be amazing to hear Susanne Sundfor cover the Heartbreak of Goodbye.
What have been some mistakes you've made, if any?
When I was younger I don't think I channeled my ideas very well and I pissed off my drama teacher at school. I hope he understood that I was going through hell at home and wasn't capable of what he expected of me. Something he said hurt me and has stuck with me this whole time. I was not ready for art really until I turned 25 years old. That was the first moment I took control of my life and really started to focus on what I wanted to be and how I wanted to create. Before then I was a bumbling, lost and slightly bemused carefree person.
What are your thoughts on the mainstream music industry at the moment?
It is a bit of a mess for sure. There is a lot to be worried about. I prefer a music industry where we can offer a huge variety of music and art through a fair and balanced system. It is obvious that right now we have a lot of corporate puppet masters pulling the strings and determining far too much. Music is no longer a priority. A tacky song that makes money seems to be more preferred. I am not the best at explaining these things so to be more clear, Mainstream music scene is shit now. Really shit.
What are your hopes for the future?
I prefer to live in the moment. If I think too much about the future I will make that silly mistake where I forget that life is happening now. Here. In this moment. I'm going to enjoy that!
Is there anything else we should know?
I am grateful for this interview and for these questions. I appreciate you. And if the reader got this far, then I guess the best thing to do is check out my new album Wired for Heartbreak on your favourite store. Thank you.
* * *
Download the album via iTunes or stream it on Spotify. Find & follow Daniel Angelus on Twitter. Visit his Website for more information.