City Of Union is the artist name of Melbourne-based musician and songwriter Matthew Campbell. The recently released EP, Birds Of Paradise, features the same track re-imagined in four different ways – the intention being to represent the various feelings within, and to highlight the fact that life can be experienced in many different ways, depending on our perspective. We caught an interview with the creative behind the project to find out more about it all. 
* * *
Hey – I hope all is well! Thanks for your time today and congrats on the release of the EP. It's such an interesting concept; made complete by beautiful musical expression. Where did the idea for the project come from?
Hello! It's a pleasure to be able to chat with you about this EP. The idea was formed slowly overtime after I recorded the original version of Birds of Paradise. I, like most creative people, thought that it could be improved but I was struggling to get it perfect. After a few months of fiddling I realized that this song was more complicated than just one version and that's when the idea of an EP was created.
What does Birds Of Paradise mean to you personally?
Birds of Paradise was written during a time in my life when I was extremely happy with my situation. I just moved to a beautiful country and was spending time with people I felt truly comfortable around. Birds of Paradise is very personal to me, but I know anyone can grasp the idea of being happy with themselves and the nature around them.
You seem to bring together an unlimited level of influence or inspiration within the walls of the song, both musically and conceptually (and even in the performance style to an extent). Who or what first inspired you to create your own music, and what continues to inspire you to this day?
My brother was my first inspiration to create music because he was in a band when I was young. I recall sitting on the living room steps watching his band rehearse and knowing that all I wanted to do was create sounds that they did. My brother also plays a big role in what continues to inspire me – along with many artists (Bon Iver, Jordan Rakei, Frank Ocean), authors (J.R.R. Tolkien, Leonard Cohen, Rupi Kaur), places (Wellington, Austin, Melbourne) and friends and family (Collin, Ruby, Mom and Dad). I find it easy to find inspiration in almost anything.
What do you think makes a piece of music really connect with its audience?
Honest lyrics. It's important to not be afraid to write and sing some of the first things that come into your head.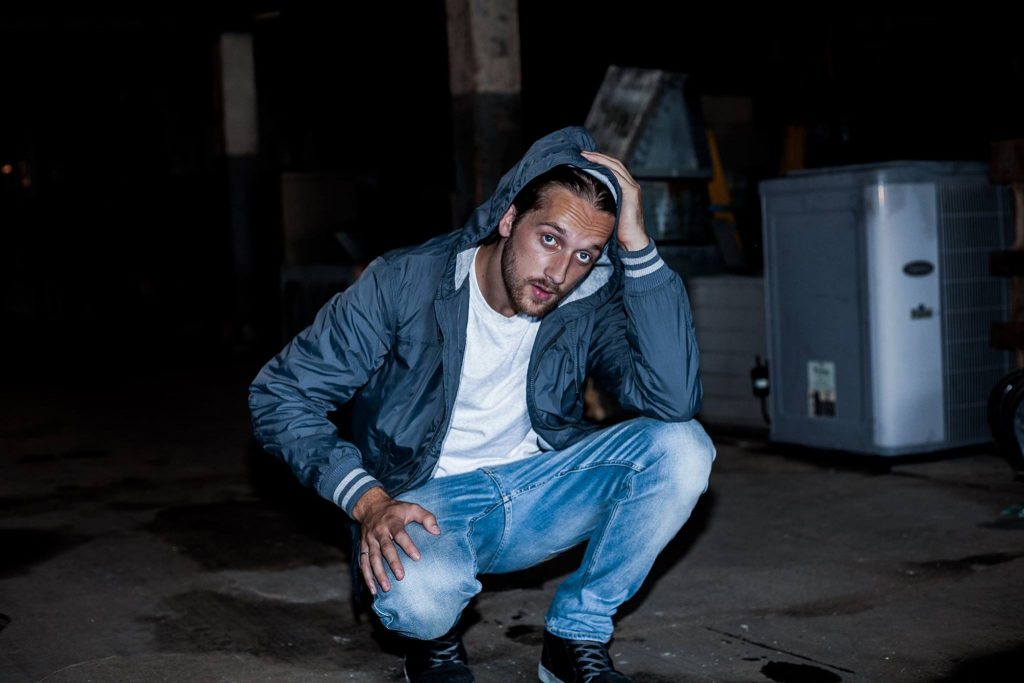 What are your thoughts on live music at the moment, and what's the live music scene like in Melbourne?
Live music is the best form of entertainment that humans have and will always have. However it takes good music and a damn good performer to make that statement true. Melbourne has live music every night of the year – no joke. It's not always amazing, but it's always there and sometimes listening to an average garage band on a Monday night is exactly what you need.
If you could wish to have written any one song from throughout the past century, which would it be, and why?
Ah thank God – I thought I would never get asked this question! I would say Time to Pretend by MGMT. I'm not sure why other than it always makes me feel a lot of emotions.
What's the greatest piece of advice you ever received regarding creativity?
Never stop learning. Read books and poetry and short stories. Watch documentaries and educational videos. Go to private classes and seminars and meet ups. Always take the chance to learn something new.
What are your plans for throughout 2018?
This year I have many things planned so I'll list them in number fashion:
1. Official music video for my heartbreak ballad, Look.
2. Official music video for the happy go lucky EP track, Remix
3. New single release for the timeless tale, Hands & Feet
4. Homemade music video for EP track, Rework
5. USA fall tour in the midwest
6. New single release for classic love song, Stunner
7. Plus many acoustic shows in Melbourne
8. Potentially another single release but no promises 😉
Is there anything else you'd like to say?
Thank you for this interview and thank you to all who are reading it. Also if you are interested in supporting my music I recommend signing up for newsletter on CityofUnionMusic.com.
* * *
Huge thanks again to Matthew Campbell. Find & follow City Of Union on Facebook, Twitter & Instagram. Visit his Website for more information. 
https://soundcloud.com/cityofunion/sets/birds-of-paradise-ep