The brand new EP Destined by songwriter and artist Carl Thornton came out earlier this year. The official video for the single I Remember has had a fantastic response from listeners and viewers online. We caught up with Carl to find out a little more about the music, his style of artistry, and how the whole project came to be. Here's the interview in full.
* * *
Hi Carl. Thank you so much for your time today, it's a pleasure to be able to chat with you a little about the new release. The EP Destined is available now in all the usual places. How long has the project been in the making? Was it difficult to choose the five tracks that would feature, or were these written specifically for this collection – i.e. was there a definitive concept in mind?
About 2 years in the making and these five tracks were written specifically for this collection. I conceptionalized doing an EP that would be inspiring, uplifting, and joyous. In one word "FUN".
I Remember is a fantastic song – great build up, great style and structure, fantastic use of melody. It's one that's easily accessible and relate-able for a lot of listeners, but it's also a seemingly very personal and honest track. Do you still feel the same emotions that you felt when writing it, whenever you perform or even just listen back?
Thanks so much for the compliment. I Remember reflects such a pivotal moment in my life. And to be perfectly candid, there are still some unresolved issues with my last relationship, so whenever I listen to the track I am flooded with those painful emotions all over again.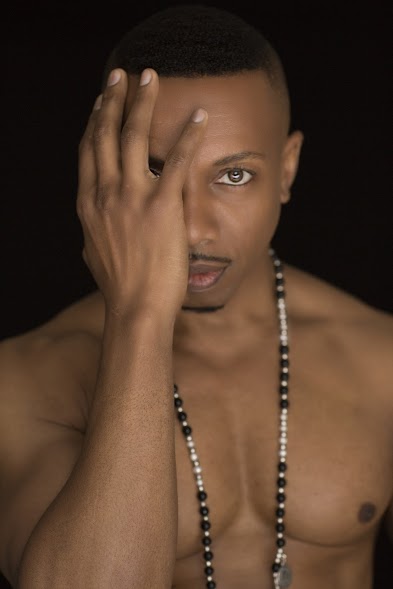 The video for the song draws great attention to your image as an artist – you bring a fair bit of theatre and dance into your performance, which adds a whole lot to the overall effect of the piece. How important to you is this visual side of music, and is it something people can expect from you at a live show?
For me as an artist the visual is critical, because my mission as a performer is to take my audience on a journey through my music. So I ground myself in the moment and release unfiltered, raw emotion and truth with the hope of touching the listeners hearts.
You describe your sound as Power Pop – that's a pretty accurate way to think of it. There's definitely a little of everything in there; particularly the soul side of things. The way you fuse this raw and soulful edge with these really big, memorable hook sections is hugely creative. Which artists or bands were you first introduced to that perhaps inspired your passion for and personal style within music? And, do you have an all time favourite song – your go-to song for times when you need a little boost?
I was introduced to a lot of Motown artists through my mom and dad. I idolized Stevie Wonder and Donnie Hathaway. But now I listen to a variety of artists such as Usher, John Legend, Bruno Mars and Maroon 5. My two go-to songs are Donny Hathaway's For All We Know and Jill Scott's Golden.
What you create is, by all accounts, music to make people feel good. It has this effect from the moment the songs begin – those energetic good vibes just take over the room. What do you think it is about music that makes it so powerful, and is having this effect on your audience more important to you, perhaps, than to have everyone know and understand the background story to the songs themselves? Do you ever feel like just setting up for a stripped back, acoustic performance, to make a more mellow sort of connection – or would that not even compare?
Music is universal, a quintessential form of healing and it has the power to unite people all across the globe. Being able to touch people through my music is without a doubt more important to me than the backstory.
I like performing in both types of venues. A stripped down and/or acoustic performance is more up close and personal. It allows me to see into the eyes of my audience and reach out and touch them. But I also love large scaled performances too. The expansiveness of a huge venue and the challenge of filling up that space with my performance is thrilling.
* * *
A huge thank you to Carl Thornton for his time and for offering up such wonderful answers. The EP is a superb collection of songs and the artist is undoubtedly a positive energy and a force for good in the music world. Find and follow him on Facebook, Twitter and Soundcloud. Take home your copy of the EP Destined via iTunes.