Backed by a handful of original projects and a clearly defined, intentional sound and style – Black Universe talks song-writing, production, live shows, inspiration and dreaming big. Here's the conversation in full.
* * *
Hey, thanks for the interview – for those who don't know, who is Black Universe, and how would you describe what you do?
I am a songwriter, music producer, audio engineer, cinematographer & also a photographer. I pretty much do everything that is needed to promote myself as an artist.
The EP Yo Beats Ain't Safe features crisp, heavy production and volume, a contemporary style with a clear edge of identity. Where do you start with new music, and what does this project represent?
I don't really over think it too much. My process for new music is very simple. I usually start with picking a beat and freestyling to the beat until I say some lyrics worth actually laying down on the track. My project yo beats ain't safe is just really me show casing my freestyle ability. When I say freestyle, I don't mean not writing the lyrics but the actual freedom of rapping without necessarily having a concept. Really just having fun and rapping whatever comes to my head first.
Rags 2 Riches is a dark and intense highlight – how did this track come to be, and how important is it to have a strong balance between the music and the voice?
The Rags 2 Riches track actually has the same process as all of my songs which is just me matching the energy with the beat. A lot of times if you listen to the beat the lyrics will write itself.
As an Artist it's very important to understand the balance between the music and the vocals. To actually have a good understanding of it, you would have to be a little more involved in the production side. The vocals and music have to always move in sync. You also have to look at vocals as an instrument as well. We all know using the wrong instruments can throw off the whole musical creating process.
What inspired the album Manifestation?
Well, growing up I always had a bad view on guns, but as I got older, I began to realize that guns are not the cause of the violence that goes on in the world. We need to shine more light on the demonic energy that some of us is allowing to manifest its self with in us. If anyone checks out my album cover for manifestation you can pretty much tell where I'm going with the album.
What can you tell us about the recent single 'Keep it a Hunnid' – what does it mean for you, and why the mellow vibe for this one in contrast with the EP?
My song Keep It A Hunnid basically means to me is just being real at all time with other people and yourself. As Far as the mellow vibe for this song is just me matching the energy with the instrumental. If the beat is not really aggressive then more than likely I won't be aggressive on the song. Any
song I make is always depending on the vibe I'm in at the moment.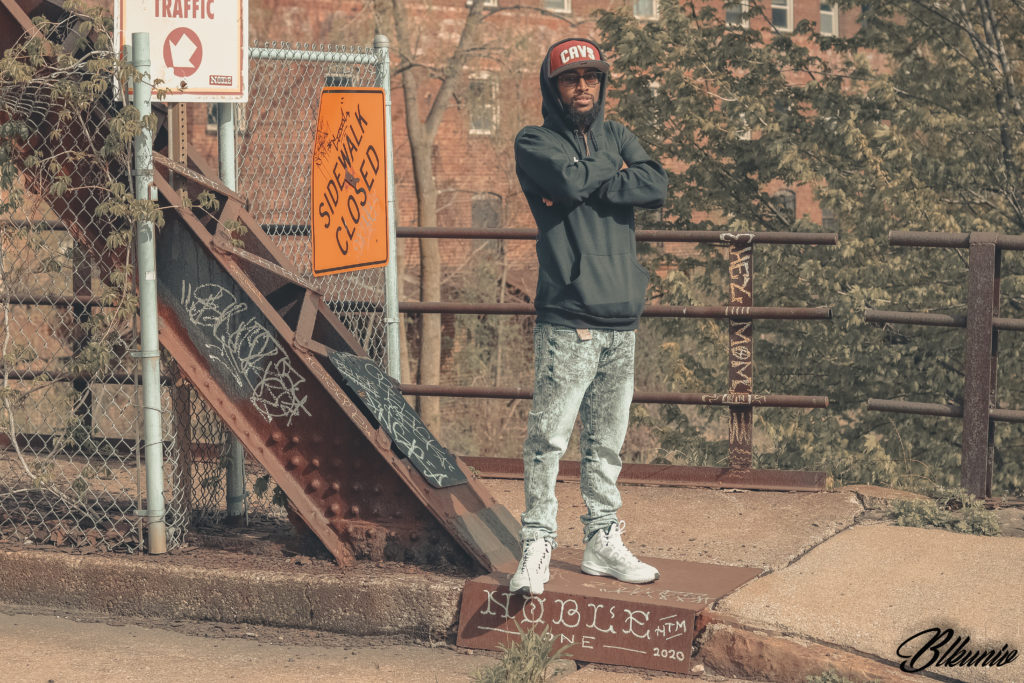 How has 2021 been for you so far, and will you be taking on the live scenes as they return to our cities?
2021 has been a very educating and organizing year for me. Pretty much this whole year so far, I've just been coming up with strategies to further my music presents. It's actually been a while since I have done anything live but I'm definitely open to that once thing return back to normal.
What do you have planned for the coming months, and is there a particular dream or ambition you're working towards?
I just wonna continue releasing more music. I'm also looking to develop a few young artists under my brand innovative driven music. It's always been my dream to have a team of artist under my sound as far with my beat production. But Overall my biggest goal is to make a living off the music I make.
Who would you collaborate with if it could be anyone at all, past or present, and why?
It's so many people I want to collaborate with but if I was to pick one person it would have to be Pharrell Williams. I just really feel like he is a musical genius. I know I would learn a lot from him as a music producer / songwriter. I really think our energy would match very well on a song.
What's the best piece of advice you were ever given?
One of my co-workers told me over 10 years ago, He Said: Never believe information somebody tells you to be accurate, you should always research information for yourself.
Can you tell us something the fans don't yet know about you?
Well, it's probably a lot they don't know about me, but I'm pretty sure if they stay tuned in with me, they will learn all that is needed to know.
* * *
Check out Black Universe on Instagram, YouTube & Soundcloud.