Not so much the calm, cool, collected introduction of your work – to a world of widely varying opinions and, ultimately, vast and often harsh judgement. No, overly calm and cool would be slightly psychotic somehow.
Perhaps for some though, excitement and pride rule above all else. The confidence they exude in their social media outbursts, the evident hype leading up to it, the constant reminders, the constant subliminal (or not so) insistence that you will need this music in your life and you will be left out of all future discussions and events if you don't download it.
In reality, I'm afraid it's yet another of those annoying conversations that essentially boils down to the individual. For the introvert, releasing music is so categorically terrifying, yet so inescapably important –  in the grand scheme of things. For the band, you share the pressure; you can share the excitement, you can share the nerves, and you can blame each other if it all goes slightly pear shaped.
For the solo artist, maybe you can take the Buddhist approach – detach yourself from any prior ideas of significance and meaning. You made this music, you put it out in the world, you carry on and move towards the next project. The outcome is irrelevant. Feedback is just conversation. People like to make conversation.
For most of us though, we cannot possibly detach ourselves from this soul quenching art that has nourished our very existence for the past year or so. We are married to this music. We are with it till the very end. We will move on, we will get better, we will always make more music – hopefully. But this will forever be a part of us. A part of our lives.
It's a huge deal. So much more so than it is for those who press play at home and listen to, if an EP, about half an hours worth of 'new pop' while they cook dinner. This relationship between artist and audience is absurd when you break it down to such realities. Did we make this EP for you, just so that you could half heartedly listen to it? Did we make this EP for you at all? Why did we make this EP?
Maybe there was something we wanted to tell the world, but we just weren't comfortable with talking about it. Or, we couldn't figure out how to say it. People like to make conversation, but in all honesty; so many of us don't generally know what we're doing when it happens.
Music is our way of revealing ourselves to the world. Expressing our inner misunderstandings and worries. It's our way of reaching out, putting up a flag, and hoping, just hoping, that someone will see it – approve of it, like it, relate to it. Get it.
It's a big deal, when you really break it down. We've played our hearts out to make this record. We've played and we've played, and we've written every lyric and every idea under the sun down on post it notes, then in word pad, then in an email to ourselves. We've played until our fingers bled, we've sung until our voices gave way – just to get that moment, that one perfect sound, which flawlessly captures the feelings behind the line.
And then.. then we've listened. And listened. And re-listened. And listened somewhere else. And listened in the car. And listened with friends. And listened through shitty headphones. And eventually, after much self doubt, we've been elated. We've been proud. We've been ecstatic. And this is an incredible moment. But it is fleeting. And soon after we've been depressed. And hopeless. And on the verge of deleting everything. And on the verge of giving up on life entirely.
So much inner drama. And even after all of this – all of this and more. We still can only hand over to our audiences, this 30 to 60 minute series of musical moments, in the hope that they will find some time in their day to listen to it. Was our all encompassing self indulgence based on nothing but a whim? A risk? An over-excited ego?
I don't think so. I don't think so at all. The truth is, we needed to do it. It meant so much to us. Like everyone always says – it's the journey that matters, not the destination. We lived and loved every single minute of that trip.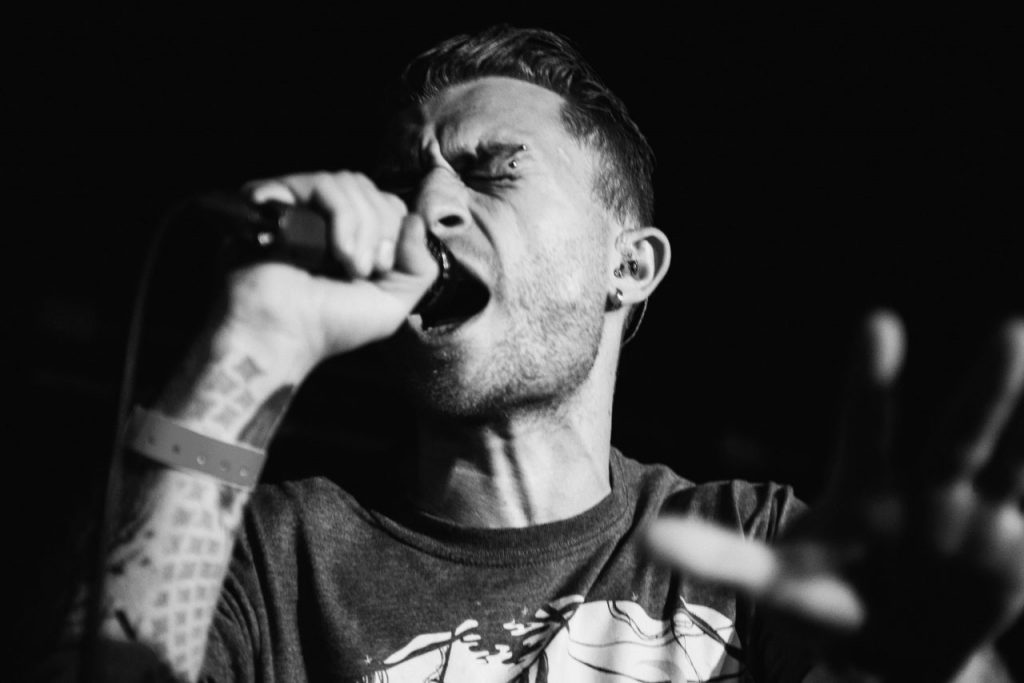 Whatever it is you're sharing with the world – you want to know what people think. That's partly why you're sharing it, right? And the fact is – you will, slowly but surely; you'll know every public opinion under the sun, if the internet has anything to do with it.
Everyone has something to say. Fortunately though, we don't listen to each other. We talk and talk and talk, but we don't listen. Even with music – we use music as background filler. That's probably someone expressing their inner most difficulties and fears in life; we're using it as background filler? I suppose it's flattering in some way. We've chosen their music as the back drop to our day. It sounds lovely. But the words aren't going in right now. We're too busy living out our own inner most difficulties and fears. So we just.. don't really listen to each other.
Maybe if we did, we'd discover something. Maybe we'd find out the answers to some of the questions that we hadn't realised we'd been asking. It's a hopeful prospect, but the fact of it is – there is so, so, so much music out there. Where do we even start? And how do we prevent ourselves from wasting time listening to the wrong kind of stuff?
What would be great, is if every artist, musician, writer, band – if they all wrote a few words, a sentence even, that encapsulated the very heart of their music, and used this as their biography or tagline. Then we could browse through everyone, and listen to only the things that struck a certain chord with our inner beings.
Maybe we could finally throw genre to one side, and use art the way it was meant to be used – to make us feel something, to make us understand. What a strange but slightly tempting idea. And what a terribly noisy place our lives would then become.
The mind bending struggles of a sportsman turning 45 and realizing he has forever craved the opportunity to teach Geography. 
This one would be R&B. Or heavy metal. Maybe Hip-Hop. You just won't know until you press play.
Releasing music into the world as an unknown, unheard of, underfunded musician, is a highly significant part of life for most artists. Its emotional, it's important, it's scary. It's invigorating, it's inspiring, it's character building. It's a moment of great reflection, of realisation, of relentlessly seeking peer approval and furiously disbelieving anything positive that anyone may say for the first few days.
It's quite possibly everything that our entire lives have been leading up to. And yet, for the listeners, it's just another record. Regardless of how much they like it. It's something they can listen to later, when they're free, or when they're doing the washing up. It's just music. It's just.. music.
But music is everything to us.