The Riff app converts audio tracks into pro-quality video assets in a matter of seconds.

* * *
This month we're proud to announce an exclusive partnership with LA innovators Riff – Designers of an app that specifically and quickly creates visual content to accompany your music.
Use our code – STEREO23 – and you can download Riff and use it for FREE for six months, with an 80% discount afterwards.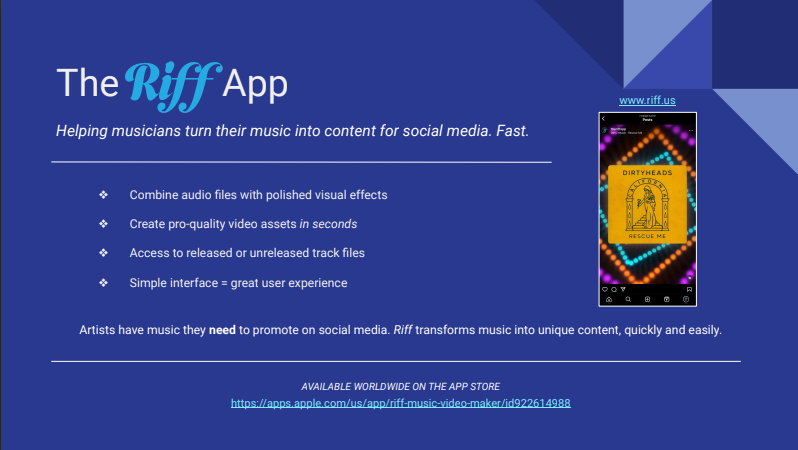 We all know how things work these days, you can't merely be the creative artist focused on the musical process – you need to learn the business and marketing side of the industry if you want to reach an audience (or at least pay somebody to learn it for you).
After the music you need videos, engaging visuals, constant presence on social media and the ability to consistently re-frame your work in order to capture the fleeting attention of the masses….
Our mission at Stereo Stickman has always been to encourage the artistry first and foremost, then to help make the promotion side of things a little less overwhelming.
Enter Riff – an App that takes the work out of creating original content clips for social media (Instagram, TikTok, Facebook, Twitter), and requires only the music you've made to build a pro-quality video asset in seconds.
Effortlessly Promote Your Music on TikTok & Instagram Reels
Professional quality videos with no watermarks.
Easily turn any song into a video.
Load in unreleased tracks and clip any part of the song.
* * *
Noting hundreds of original visual clips and forever increasing that number, Riff features a simple, easy-to-use interface that allows even the most anti-tech songwriters to effectively utilize it.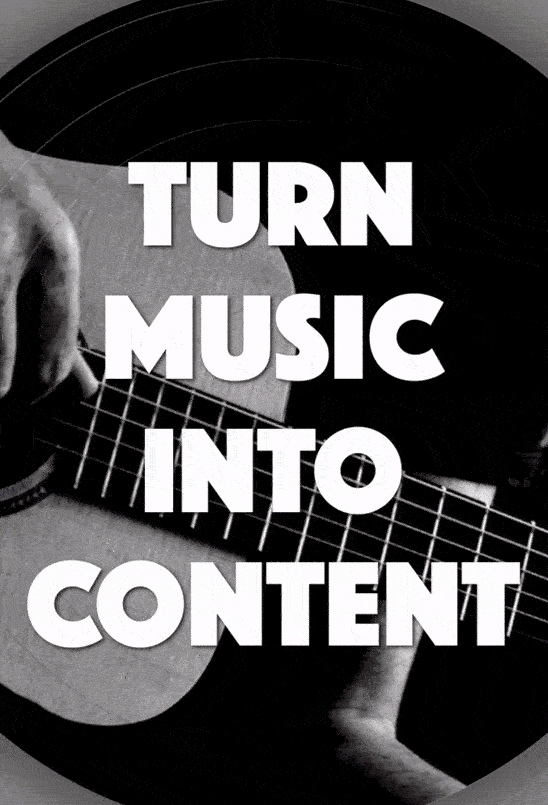 Founded by creative entrepreneurs Drew Meeks, Dennis Lysenko, and Andriy Katkov, Riff unites a plethora of skills from business to tech, networking and marketing, with each co-founder bringing over 10 years of experience in software development start-ups to the stage.
Their balancing of passion and professionalism allows Riff to provide one of the most accessible and valuable tools for musicians, bands and producers of all levels, genres and creative intentions.
As music fans, the team wanted an easier way to find music that moved them, to be safe in the knowledge that even the most elusive artists could upload new content as frequently as those with a bigger team or a clear love for social media.
Thus, the Riff App is now FREE to you – the hard-working musicians and artists of the Stereo Stickman community. All they ask in return is that you try it out, upload a few clips, and offer your genuine feedback to help improve and develop things accordingly.
If you're looking to reach more listeners with your music, there's really nothing to lose. Try the Riff app FREE OF CHARGE (use code STEREO23), upload your music, and test out a social post in no time at all.
Let us know in the comments how you got on, and feel free to tag ourselves (@stereostickman) and Riff (@theriffapp) when you make a post – We'll gladly re-share it!
Download Riff today and use our code STEREO23 for FREE access for the next six months, with an 80% discount after that. Find Riff on TiKTok, Twitter & Instagram or visit their Website.