Everything changes with time, particularly education, music, and the ways in which we can participate in and learn a new instrument.
Italian company Artinoise have recently kicked off a Kickstarter Campaign in order to fund completion and production of their innovative new take on the classic recorder.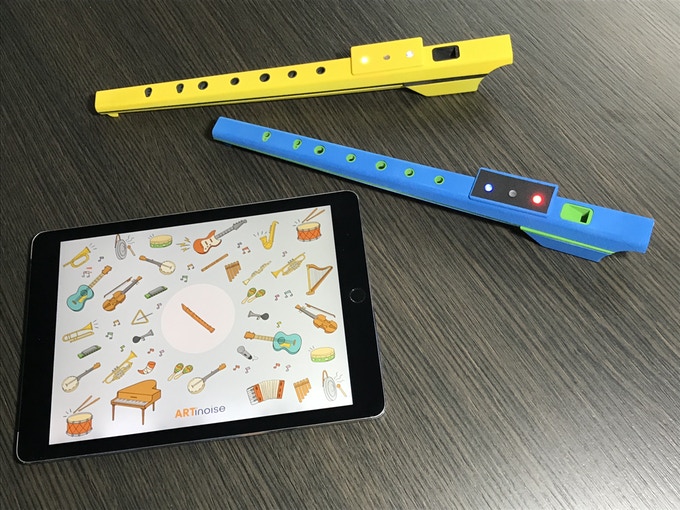 It's an instrument we all know – Twinkle Twinkle Little Star, Hot Cross Buns; most adults can play a little something on the old recorder (and not much else). Not always the most favourable sound to hear echoing through the halls when someone's first learning, but fortunately that's just one of the obstacles Artinoise have tackled with this product.
Not merely a recorder, but a multi-functional, widely accessible instrument, that can be set to sound like anything you choose, and can be used with headphones for those early days of learning.
* * *
By enclosing a simple but powerful electronic into a mute-able, fully acoustic wind instrument – a whole world of functions opens up.
* * *
Connect to your additional devices via Bluetooth or USB, enhance the school teaching process, put together a class re.orchestra, utilize an app-based virtual teacher, or embrace a standard MIDI controller for your music production studio. re.corder seems fit to slot into the lives of any and all aspiring and established musicians alike.
With just a few days left on their Campaign, don't miss out on the chance to get involved.
Visit the Artinoise Website for more information. Find & follow them on Facebook, Twitter & Instagram.