Ejay Cruz hosts the fast-rising and decidedly inspiring indie podcast THE PARABLES, a show dedicated to motivating and positively influencing listeners to get out into the world and get on with their work, their plans, and their dreams.
Ejay's tone of voice and his delivery throughout the show is the sort that seems immediately genuine, as if he has authentically lived through these concepts and practices that he preaches. At the same time, there is nothing 'preachy' about the arrangement – on the contrary, Ejay leads with a welcoming, relatable aura, openly admitting that he too still struggles with certain aspects of life.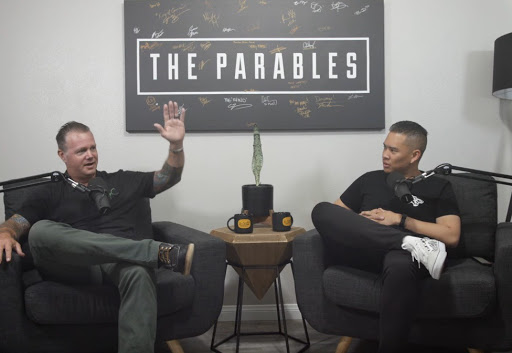 Though the podcast welcomes numerous guests on-board – friends and associates of Ejay's, with expertise in various different fields – he also manages to hold attention and interest when driving purely by himself; a rare and commendable trait.
As an example, a recent episode – Put Yourself Out There – digs deep for close to ten minutes (a short yet snappy boost, just when you need it) – on precisely the topic implied by its title. Ejay encourages you to get out there, to go to something new, to be the complete stranger and put yourself out of your comfort zone. He talks about the benefits, he talks about the difficulty, and he still relays the idea in an actionable and believable way. With this, he openly discusses his own background, as a registered nurse for ten years, and then an entrepreneur – letting you feel a real connection, so as to see everything as valuable and within reach.
Devoted to improving the mindset and awareness of listeners far and wide, The Parables is a from-the-heart, insightful and uplifting podcast, that touches on self-development as much as self-belief, business, enhancing life in general and just making sure you get the most out of your time here on Earth.
There are a lot more good people than there are bad. – Ejay Cruz.
Check out all episodes via Apple. Find & follow Ejay on Instagram or visit the show's Website.