What a refreshing podcast. So often we gather as a community of listeners among the biggest podcasts around, discussing the content and suggesting how interesting it would be to hear interviews with 'ordinary' people; not just celebrities. The ordinary people – the hard workers, those with fascinating stories, experiences, backgrounds, yet those we never get to listen to because the platform just isn't offered.
Enter The Apex Podcast. Already close to forty episodes deep, the Podcast celebrates regular people. Every episode features an in-depth interview with someone who excels at a particular subject or has gathered extensive experience in a particular field; those with uniquely compelling life stories.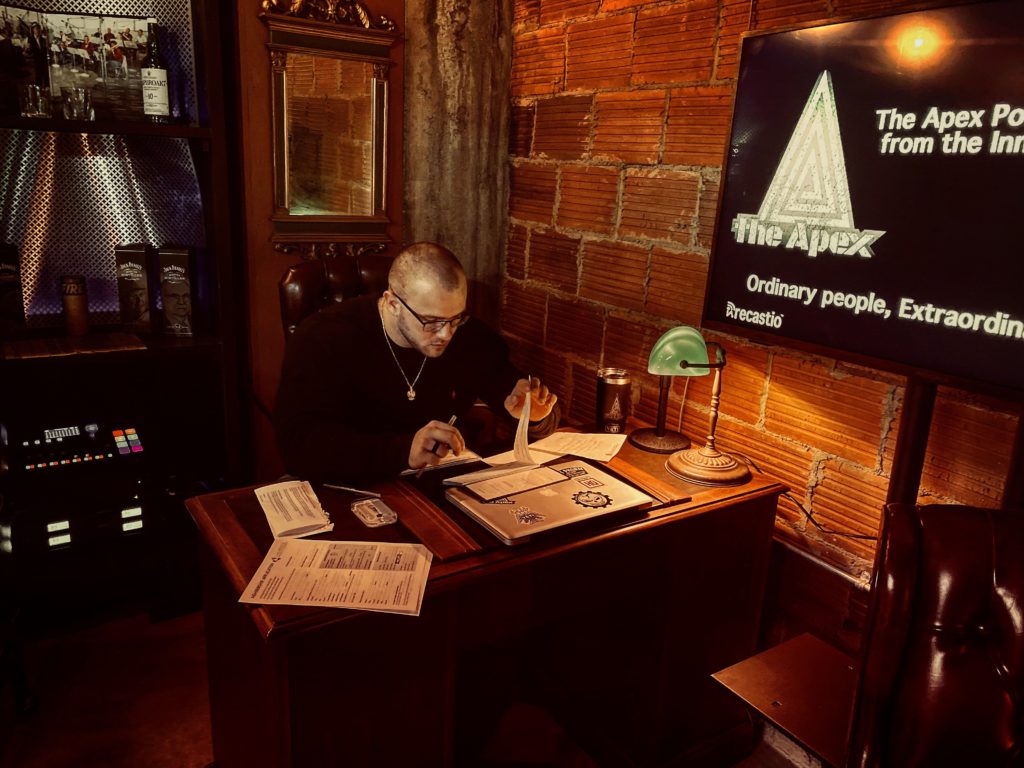 Hosted by a nurse and a bodybuilder, the field is open to everyone. Ordinary people accomplish extraordinary things every single day. Here we get to witness their stories, and hear their genuine, actionable life advice that isn't thwarted by fame or excess of finance.
The Apex Podcast proves inspiring in a whole new way. Whatever it is that's been playing on your mind – your next career move, your inner ambition, your struggle or crisis – the guests featured on the show, and indeed the hosts themselves, offer a consistent level of relatable realness, which truly instills a sense of possibility and self-belief unlike anything else.
A recent episode welcomed Ed "The Rainmaker" Robinson to talk openly about his journey. A nationally recognized speaker, Ed has spent his time "transforming professionals into leaders and leaders into rainmakers." His story is uplifting, motivational, humble, and deeply human. The same can be said about many of The Apex Podcast's guests.
An eclectic and unpredictable yet calming, realistic indie podcast – undoubtedly likely to offer something worthwhile to most if not all listeners.
* * *
JOIN THE MOVEMENT to CHASE your APEX!
* * *
Find & follow The Apex Podcast on Facebook & Instagram or visit their Website.