Leading the way with the best in Hip Hop, RnB and Pop, Striving Artist Up Now Radio shines a light on independent artists working hard at their craft.
Hosted by Charles Tatum and Myles Bunch, the show highlights a clear passion for independent music, introducing listeners to a plethora of hard-hitting, memorable tracks, from artists across the Vegas scene and beyond.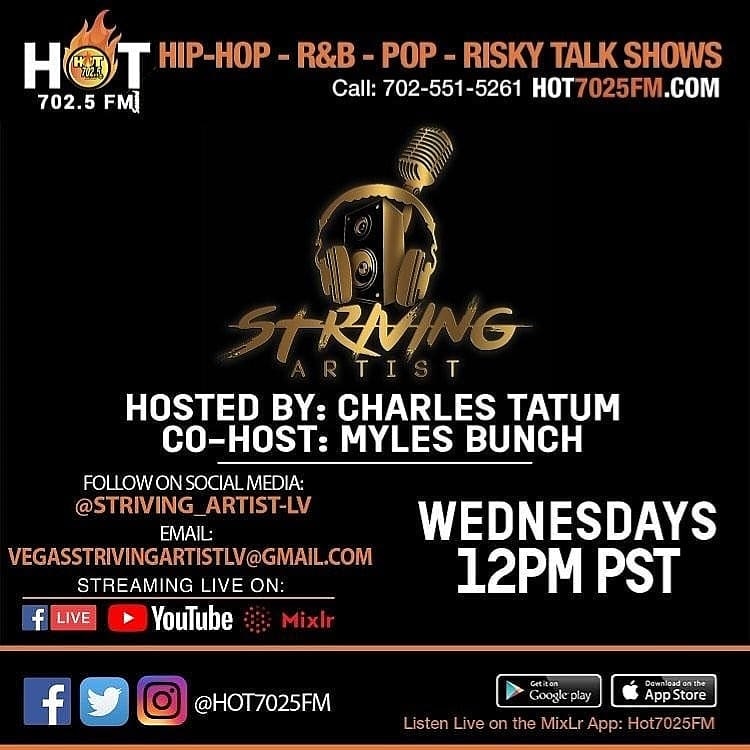 Promising high quality tunes alongside uninhibited, relevant discussions, every episode offers a fresh stream of entertainment, all standing tall on the back of a cleverly topical tag line – 'Make Radio Great Again'. It's a poignant reference, particularly given that many younger listeners have all but given up on mainstream radio due to its bias and repetitive plays of only the biggest names.
Striving Artist works hard to inject new life into the radio format, providing you with all of the latest discoveries, and making sure to keep you engaged with eclectic playlists and plenty of topical back and forth along the way.
The tracks chosen are all of the highest production quality, showcasing impressive bars, compelling singers, and inspiring contemporary artistry in general.
Charles and Myles do a fine job of putting in the work to bring you all of the very best new tracks that are set to kick off your week in style. An easy one to stream, and a great way to step outside of the mainstream bubble and support the indie artists on their way up.
Visit the show's Website for all episodes & info. Find & follow them on Instagram or join the Facebook Group.