German tech innovators Instruments of Things are nearing the end of their campaign to launch the unique new wearable SOMI-1 – A stylish bit of tech designed to react to and translate the movements of your body into studio-ready audio clips.
A small team with big ideas, Instruments of Things are an award-winning audio group with a clear focus on uniting the passion of expression with the future of tech; driving to discover what's truly possible in the world of music production.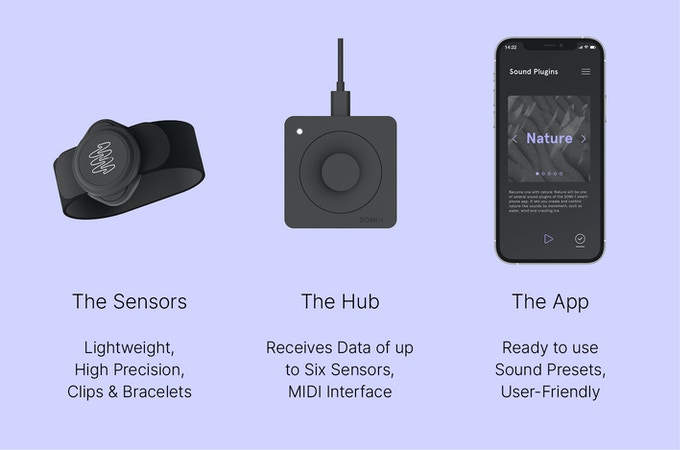 SOMI-1 is a modern means for sound control – "a highly precise sensor technology that measures movement and transforms it into sound in real-time. The Bluetooth® sensors can be worn as wearables on the wrists and ankles, turning the user into an instrument."
Get creative in a whole new way. Beautifully designed, and proving increasingly of interest across the globe. Check out the action visuals below and sign up with a pledge to help welcome SOMI-1 to the scene.
Last few days to get in on the action via Kickstarter. Check out Instruments Of Things on Facebook, Twitter & Instagram or visit their Website.