Fresh from the Skoog Music offices, for the many who've tried and tried to find the time and dedication to learn a musical instrument – Skwitch is the world's first one-button gadget engineered to allow anyone and everyone the luxury of making music.
A simple product in theory, but one that can open numerous doorways, kicking off the learning process in a likable, fun and beneficial manner, and ultimately inspiring users to fully immerse themselves in music.
Where traditional instruments take time – hours, weeks, years – to learn and eventually master, Skwitch takes the hassle and heartache out of those early moments, allowing you to get started playing around with musical creativity from the moment you unbox it.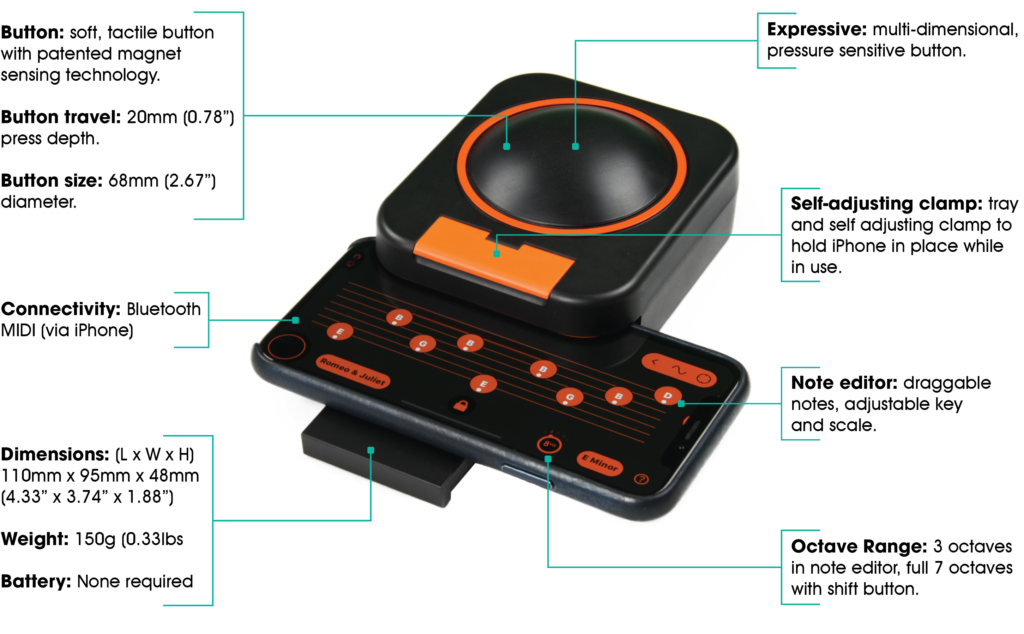 Featuring a real-time sequencer and arpeggiator, mappable modulation, an exclusive app and a multi-functional hardware controller, Skwitch allows users to connect to other devices using Bluetooth or MIDI. You can fully customise the experience, choosing your own instruments, styles of music, and direction of education.
* * *
Skwitch is currently exclusively the only accessory designed to specifically transform your iPhone into a fully expressive, tactile musical instrument.
* * *
Close to the end of their campaign, the Skwitch team are on hand to answer any questions or enquiries you may have, but most importantly – make sure to get involved and back the project before it comes to an end.
Find & follow Skoog Music on Facebook, Twitter & Instagram or visit their Website.