Delivering on precisely what the title promises, Real Learning with Real People is exactly the kind of indie Podcast we like to revel in. These aren't interviews with big names who've been at the top for far too long to be relatable anymore, these are chats with hard-working, extraordinary people that live amongst the majority of us. Experts in various fields, each with an impressive and vast knowledge of their topic, are welcomed onto the show to dig deep into fascinating subjects in a captivating, insightful manner.
Though still in its early days, the five episodes currently available are already invaluable. The host quickly creates a calm and welcoming vibe for his guests, inviting a sense of openness, beginning with a little natural humanity and personal interaction to help really break the ice. Then over the next hour or so, the conversation flows authentically into the detail and weight of each topic.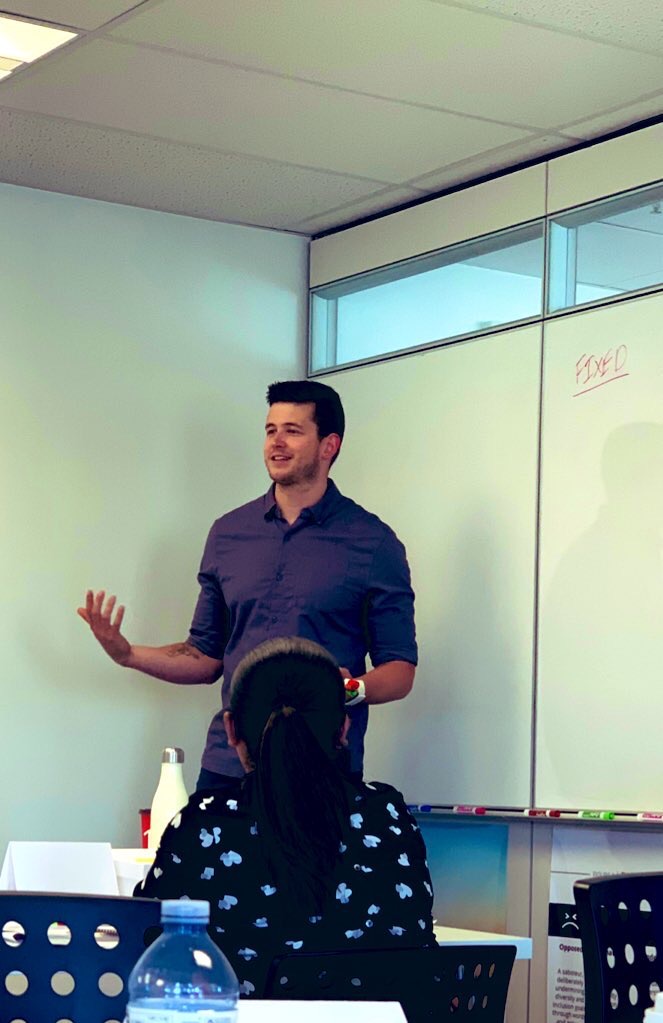 A recent episode – Education Butt Kicker Dr.Kendra Coates talks Freedom, Teaching and Curiosity – again deals with exactly what's implied in its title. There's nothing fake or flashy about the delivery, it's easy to listen to, the scene is set and you get a thorough introduction so as to form a clear image of the guest in your mind – and with that, an essential level of trust.
Kendra's story is one that holds your attention every step of the way, and the impact and clear difficulty in her experiences proves equally impactful and inspiring to listen to.
Prior to this, plenty of talk of mental health and wellness emerges in earlier episodes – likely to be of particular value during this time in our lives. A strong is example is Survivor Amanda Burt Talks Battling Adversity, Re-learning, and Mental Health. Amanda was involved in a devastating accident at just 17 years of age, and has managed to go from re-learning how to do every little thing in life, to studying at college and doing cross-fit.
These conversations are a pleasure to have play for you. The realness, the emotion and integrity, the depth and the detail, is everything most of us tend to crave when seeking out escapism, new podcasts, or simply something unequivocally human. At the same time as learning a lot about these people, their interesting lives and their climb through struggle, the episodes tend to leave you with a lingering sense of possibility and optimism. In most cases, the discussion tends to come down to mindset – if you can get your head straight, you can overcome anything, and these guests speak volumes on behalf of that.
Featuring experts in everything from sports to business to education, always with a meaningful story to tell – Real Learning with Real People is absolutely worth experiencing. I look forward to future episodes.
Check out all episodes via iTunes, Soundcloud or Spotify. Visit The Boost Learning Website for more information.