One year on and having well and truly found its flow as an independent, niche go-to, Chris and Rae's Public Therapy Podcast is now thirty five episodes deep and loaded with inspiring, insightful and comforting reflections on life and love in our contemporary world.
An uninhibited podcast by all accounts, episodes see the couple delve into topics ranging from marriage to popular culture to faith; and everything in between.
In many cases, the duo welcome onboard a guest, often a compelling story-teller with a fascinating background and extensive experience of struggle and success alike. These welcoming sessions allow the guest to really open up about their journey in a captivating and heart-warming, even motivational manner.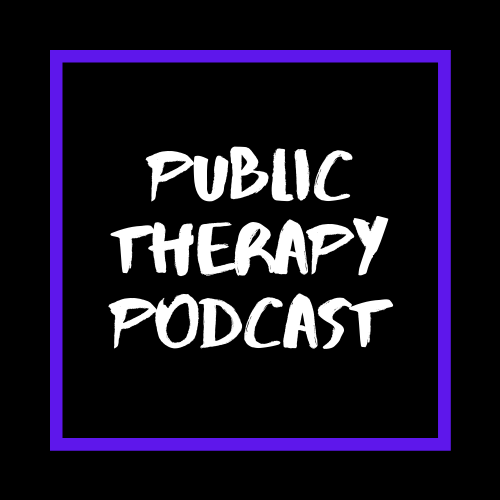 A recent episode invited Sam Linda onto the show to talk about finding your true faith. For anyone who already follows a particular faith, or who is perhaps just wondering which direction they should head in, the episode is not only a pleasure to let play, but it proves incredibly thought-provoking, heart-warming, and a bold reminder that everyone faces their own difficulties in life – that there is always light to look forward to; there can always be better days ahead.
The episode manages to effectively balance detailed building blocks with emotive, personal reflections, in a manner that feels genuine yet also loaded with actionable, memorable ideas and advice. Other episodes walk that line with equal professionalism, meandering through a plethora of topics in an unpredictable yet consistently interesting, refreshing way. A promising listen, with plenty to look forward to as weekly episodes continue to emerge.
Check out all episodes via iTunes. Find & follow Public Therapy Podcast on Instagram or visit their Website.