Zlata Dzardanova creates expressively organic music that reaches out to connect in a pure and emotional manner. Her latest album, the upcoming release Shakespeare in Jazz, compiles a collection of recordings that see the artist explore a central concept – Shakespeare's sonnets in English – and present some truly majestic, flawlessly entrancing vocals.
Led by piano, 25 Sonet is one of the first singles to emerge from the collection, and initially it's this vocal poignancy and the musical heart that captures your affection – even before the underlying thread begins to connect. There's a rather mesmerizing classical jazz vibe to the performance, the space allows the sonnet's own strength of story-line and passion to meander freely, and the melody does the same – this feels like a scene in a play, not a standard mainstream songwriting example; something much more unique and deeply rooted in its historical relevance.
Though there's a shortness to each of these recordings, it makes the moment much more powerful in hindsight. 9 Sonet for example has the same approach, but the mood is brighter, the general vibe is more stylish and carefree – the performance vocally and indeed on the piano leans in a laid back and fun sort of direction. There's colour and optimism here, and with the composition being slightly longer you get to feel involved in the scene a little more notably.
128 Sonet is the final song currently available to experience on Spotify. This again sees a certain classical brightness emerge, though in this case the mood is incredibly calming. The piano sound is a little more full, and Zlata's leading voice reaches some incredible heights and opposing moments of delicacy that highlight her effortlessly impressive abilities consistently.
What you start to notice with all of these recordings though, is that the longer and completed project is undoubtedly going to be where the true experience lies. The entire album compiles these sonnets and sees Dzardanova pay tribute to a legendary creative by expressing her own inherently creative desires in reaction to that inspiration. It's a brilliant idea in itself, and to hear it come to life in these recordings makes for a memorably unique listening session.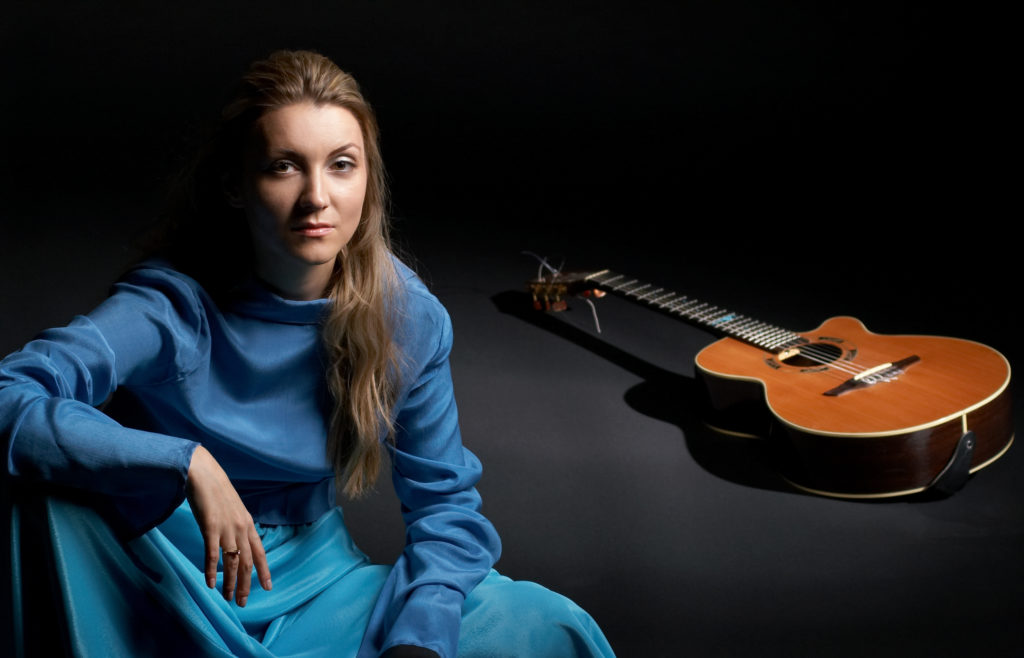 There are several projects available from Zlata Dzardanova to date that showcase her unwavering abilities as a singer and an artist. This is a performer with an unquestionable love the art form, and this stands tall throughout all of her work. Though this newest project has a clear style and theme, her back catalogue ranges throughout various other genres, and sees her native Russian language emerge in many cases too. There are as many instances of rock and pop as there are of folk and jazz.
This is as real as musical performance can be, the classic instrumentation and the manner in which the artist performs all appeals on a very natural level. Not only this, but Dzardanova makes certain to allow each recording to highlight a performance – the expressive nature of her delivery is captivating in every case, and her unity with the surrounding music is wonderful to witness; that innate sense of oneness with the instrumentation is a rare and beautiful thing to listen to.
The music throughout the Shakespeare in Jazz project was written by Russian composer Victor Agranovich. Check out Zlata Dzardanova's entire catalogue of recordings on Spotify. Find & follow the artist on Instagram or visit her Website.