Memphis-born and backed by years of experience both in bands and behind the mixing desk, z.matt.33 showcases a lifetime of connection to music, throughout the uniquely original production of Postcards.
Listening at volume through high-quality headphones or speakers is where the true experience of Postcards lies. Consider Tipping Point – a fine balance between ethereal synths, up-front rhythms and alluring keys, contrasted by organic flickers of electric guitar and a plethora of sounds and samples.
The multi-instrumentalist Zach leads with a clear passion for music in all of its forms, and these compositions celebration that, along with the limitless possibilities that come with uninhibited creativity.
Something of a contemporary trip hop journey blessed by various switches in mood, from the cleanly mixed to the more distant and enchanting, with various stops and starts across a three minute soundscape that consistently reinvents itself – Tipping Point manages to be both unpredictable and musically satisfying. The tempo remains on point, with certain flickers of character allowing the audience to regroup intermittently as the story goes on.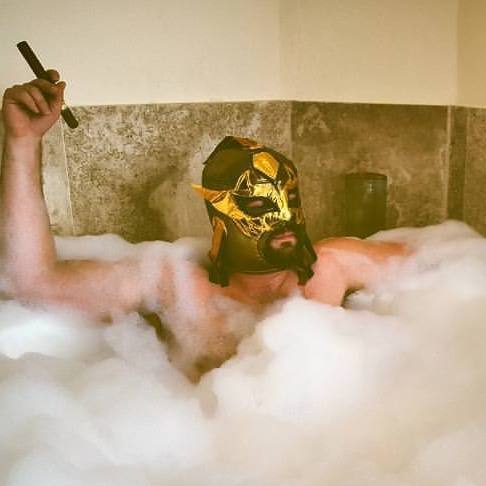 For Terrazo sul Mare, lightness of rhythm and atmospheric real-world audio fragments evolve through warmth strings, synths and vocals, all subtle yet purposeful. There's identity in the style, a method to the madness, so to speak, and as the tripped rhythms and vocal-play falls into view, the Postcards realm of imagery and provocation makes itself unmistakable.
The drum work is superb, a highlight of the style simply for how up-front and unexpected it is amidst these otherwise electronically-sourced and effected layers.
Finally we get a piece called Perspectives, and real world suggestions meet with retro lo-fi melodies and moments, for a jazz-cafe vibe that again proceeds to consistently alter its make-up and intentions. The title is well-represented, and as ever the completed track breathes new life into the recognisable characteristics of the Postcards project.
Stylishly original, somehow both energising and calming – depending on what you need from it – Postcards takes a dash of Fatboy Slim-esque sound-play and a multitude of classic soul, pop and funk inflections, and ultimately weaves from it a brand new web of all-consuming music.
Long-form melodies allow things to remain unpredictable, whilst rhythm and voice work with subtle yet effective impact to continuously keep things moving in a familiar and welcoming manner.
The EP Postcards was created on the road, during Zach's travels across Europe. Most notably, during a stay in Liguria, Italy – where the artwork for the project was snapped.
Postcards releases on all platforms on September 9th. Follow z.matt33 on Instagram to stay updated.