Finding his own style, his own unique way to break through the noise and repetition of recent contemporary hip hop, Yungg Bleeze leads with a surprisingly delicate soundscape and vocal presentation on this single.
Creatively balancing a dreamy, trip-hop-soaked backdrop, with a distant and mildly effect voice – partly melodic, partly rapped – Nights Like This leans back and forth between the emo-rap tones that made waves in recent years, and the more classic hip hop and RnB fusion sounds that hit it big a decade or so earlier. On the whole though, nothing specific comes to mind – a welcomed trait that helps rebuild the scene with something new and unaffected by what came before.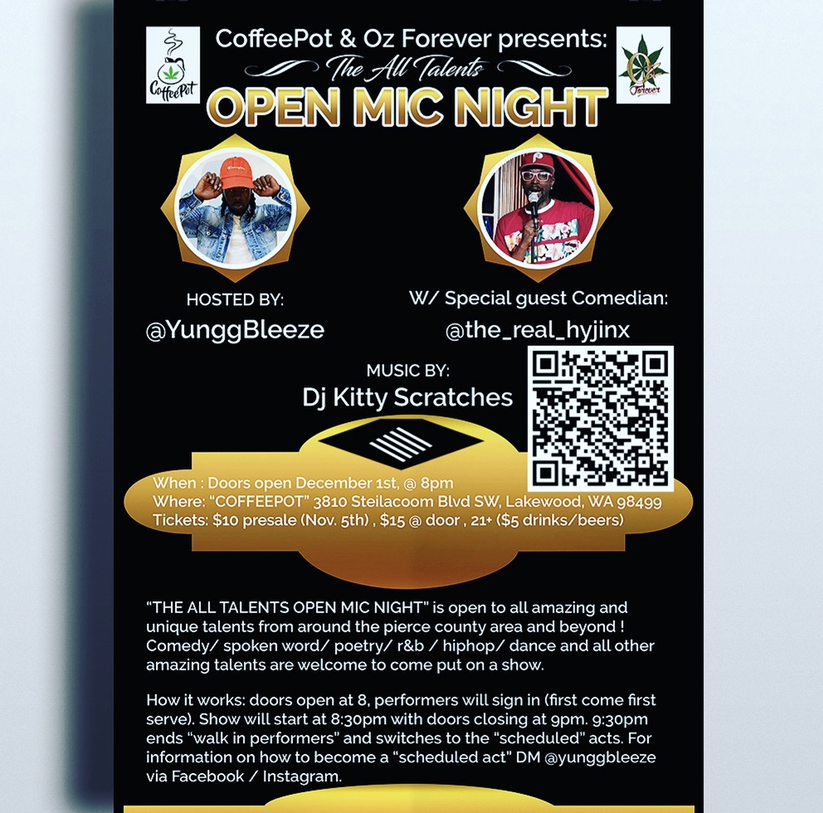 Yungg Bleeze toys around with his flow and his form, offering brief streams of vocal rhythm that engage and entertain, followed by longer form, seemingly free-style moments of reflective depth. Lines like the freaks come out at night stand out for their more mellow, melodic delivery, and their contrast with the more classic hip hop references found earlier on. This is an example of juxtaposition on the conceptual front, not just style-wise. Yungg Bleeze brings a hint of the good times, a laid-back approach to creativity, and intertwines it with occasional moments of self-reflection and consideration – all the while making sure to stick to the story, and to keep the vocal mood on par with the calming nature of the music.
Nicely done, easily recognisable – it will be interesting to hear where else the music takes him in the coming months.
Find & follow Yungg Bleeze on Twitter & Instagram. Catch him performing live on December 1st @ the CoffeePot cafe, details on the flyer above.