Neo-classical composer and new age creative Xi Tian crafts intricate, thoughtful and gripping instrumentals, the likes of which enchant and embrace listeners, throughout the 2022 album Homesick.
Beginning with its title-track, Homesick guides with a string solo of lightness and melancholy, before subtle layers of piano and additional detail help elevate the sound; from mildly haunting and warped, to heartbroken and hopeful intermittently.
It's a unique melodic progression, with stops, starts and switches in pace and flow, for a fresh story and a truly contemporary take on a classic style.
After the piercing sadness and tone of the opener, So Long (Soulful Music In New Age) follows to bring through a softer and more soulful sense of emotive yearning. The approach proves unmistakable as Xi Tian, this spacious and almost freestyle introduction, with dashes of piano and accompaniment as the feelings and details gather subtle momentum.
For Tomaso Albinoni In New Age (Re-Creative In G Minor), the mood shifts distinctly, and suddenly we're in vastly familiar territory. Cinematic and dark, bold and emotional, this piece introduces a complexity of production and an hypnotic melodic thread united, to captivate and connect with listeners in an unrivaled manner.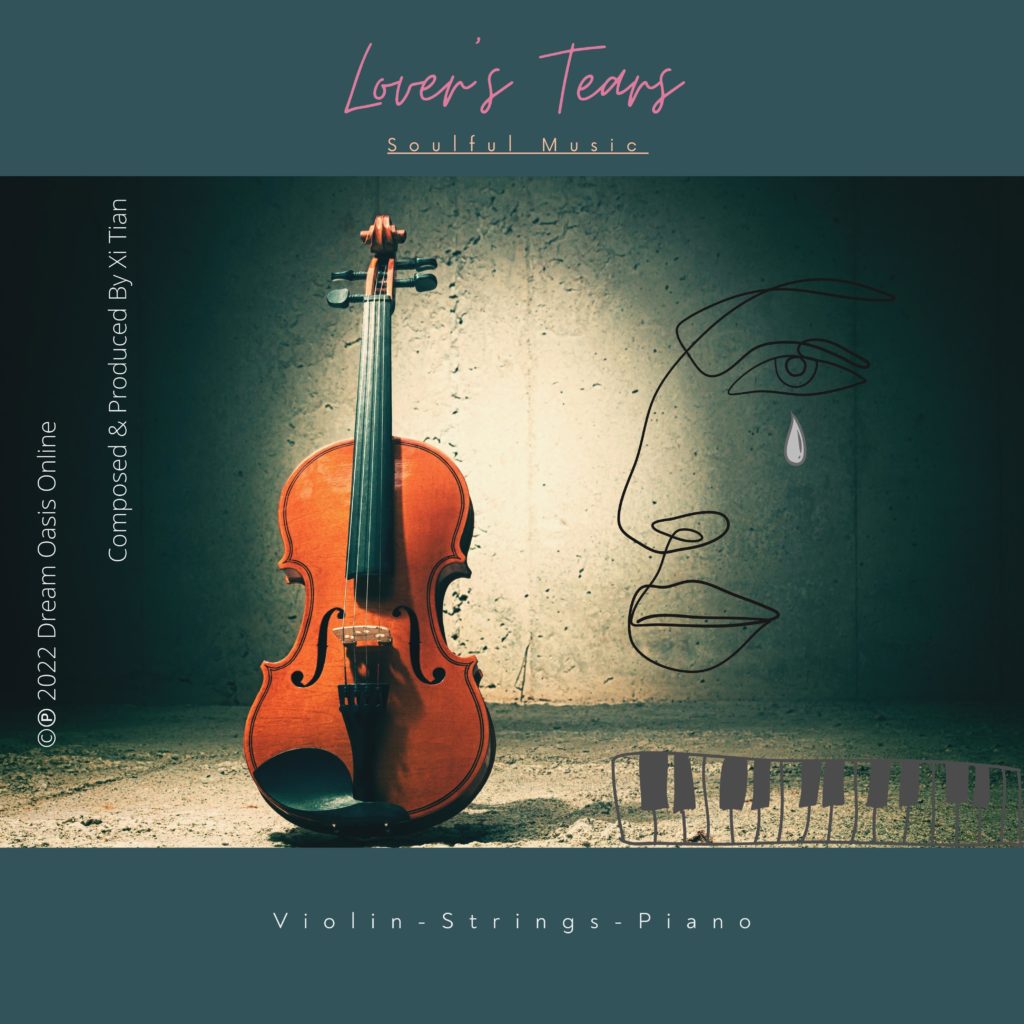 These threads of identity continue, throughout the likes of an uncertain and trembling A Desolate Heart. Featuring cello, trumpet and piano, this one again sees the music take us down a dark and provocative pathway, with fragments of expression and lashings of space all adding to the overall effect.
Later on, Lover's Tears promises an entirely different vibe. Heartfelt and warm, still with that aspect of longing, and indeed still unmistakable in its trembling intensity and wavelike calm, as the music of Xi Tian – this one turns a page towards the romantic ache of a lover in turmoil.
Bringing the collection to a powerful finish is a piece entitled Falling Leaves. Violin, cello and piano join forces for one last colourful and natural-world-inspired dance through changing stages and states of the world. The fullness and organised chaos of the completed arrangement works beautifully in shining light on yet another side to our musician and composer.
Xi Tian's work forever brings through a unique fusion of skill, passion, precision and unpredictable artistry. As a result, Homesick is a fascinating listen, and one unlike most other classical or neo-classical ventures you're likely to stumble upon this season.
Find more music via Apple, YouTube, Soundcloud & Amazon or visit Xi Tian's Website.