Vox Eagle is a producer bringing something uniquely fresh to modern music with this latest album. Trium Avium is something of an eclectic and dreamlike best-of, a colourful and familiar yet simultaneously unpredictable playlist that consistently intrigues and welcomes you.
Stay a While kicks things off in a beautifully unexpected and original manner. The soundscape feels somehow quiet and loud all at once, peaceful yet manic and all-encompassing as it fills the room. You get a sense that this will be a cleverly thoughtful and multi-layered journey, and you'd be right.
Wander (with Pierre Fontaine) follows on with that same strange level of familiarity, the style is new though – the mood fits, but the details are creatively varied. This is something like Jon Butler Trio remixed for a Jazz Cafe collection, with a flicker of smooth hip hop just to keep things eclectic and ever-evolving.
As the project progresses, you adjust to the various elements that make this Vox Eagle's work, but still you can never predict in which direction things will move. Race Fever feels perfectly fit for the album yet introduces something of an indie-rock aura, with some thicker bass-tones and a Fatboy Slim style of musical craft-work; stopping and starting, being both joyful and other-worldly. The vibes are superb, and each moment makes sense once it's there, but never does any of this appear as the logical or usual next move – a quality you quickly come to love about Vox Eagle.
Salvation sees the project find its feet a little – you get this by now, the genre fusion; indie-rock alongside of electronica alongside of trip-hop and rap. It's whatever it needs to be in order to build a particular moment around its audience. There are so many things that impress throughout the album, most consistently though it's this inherent sense of creative freedom and character, which is allowed to shine and appeal thanks to a totally professional and complex but clean approach to production.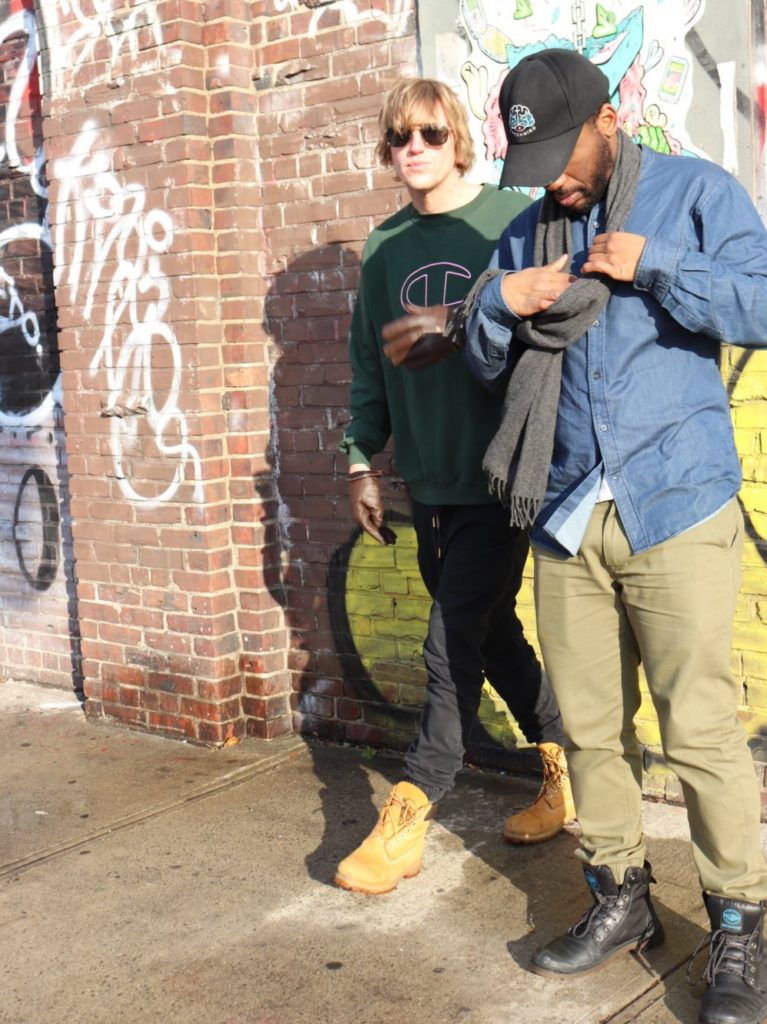 Taking the mood in a slightly new direction is the ambient and increasingly energizing Lets Go Back: The Ballad of Randy Eagle in F# Minor. There's something beautiful about the progression within, the movement from simple sounds to a tribal-like beat; again the details are somewhat minimalist but immense when compiled and united in this way. There's a calmness to this moment, perhaps it's the lack of lyricism and the easy going groove.
The Change sees the intensity rise a little, electronic rock emerges and a slightly retro, space-like set of synths light up the outer edges. Structurally the piece follows its own expressive pathway, as is the Vox Eagle approach – natural and authentically creative. The influx of lyrics here captivates but the pace means a second listen is essential to paint a clearer picture. There's a recognisable quality to the chaotic, almost nineties gaming-like synth riff that brings this to a finish.
No Sleep No Sleep has a similar trait. An element of funk comes through, and still the energy is higher now – as if the ideas are pouring through the thinner part of the funnel, colliding and collaborating, towards their inevitable release or end. The track is spacious though, impressively so – it's a highlight for simple reasons; it connects, it's interesting, and it's quite addictive. Following this, the blissful jazz-cafe vibes return to soothe you into a warmer, more peaceful place.
Too Damned Awesome is thoughtful and quite stunning to have play for you at this point. It evolves in an unpredictable way, moving from the delicate to the hard-hitting, always providing the perfect moment of entrancing audio escapism. Vox Eagle's eclectic abilities and interests as a producer promise so much complexity and variety.
Fast Car Fast Bitch brings the album to a close with a notably chaotic and hypnotic few minutes of atmospheric, cinematic ambiance. It feels different again, but as always – it fits, it works. This album in full is a must for any evening spent with friends, or on the commute to work or into the city – whenever you need it. An artist well worth looking out for.
Download the album via iTunes or stream it on Spotify. Find & follow Vox Eagle on Facebook, Instagram & Twitter.