Norway's VOLLÉSTAD first grabbed our attention with his beautifully emotive, simple yet compelling new single and video Growing Up. On further listening through the producer's catalogue, the discovery was a more than worthy one.
From the offset, Growing Up stylishly blends an Americana-style bend with gentle guitar picking – while a softly expressive, up close and personal vocal proceeds to offer a long-form melody that meanders and envelops you.
A simple backdrop contrasts with a complexity of concept, and the progressive melody reinforces that aspect beautifully. The song weaves its story and intimacy around you, before resolving gorgeously for the hook – with the perfect amount of space and pause just afterwards.
In line with the delicacy and vulnerability of the song itself, the accompanying video again keeps things simple – focused on the love, a couple quietly embracing one another. It's a calm, peaceful setting, with minimal yet complimentary colour and lighting use.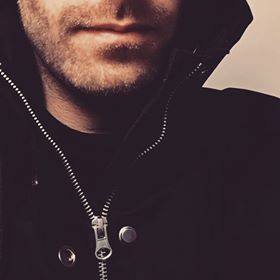 Elsewhere in the VOLLÉSTAD catalogue, the producer shows himself to be a brilliantly versatile and skilled creative.
In somewhat stark contrast with the previous single, Feels Like Summer adopts a stunning energy and rightful summertime vibe that quickly uplifts. From the soulful, raspy vocal lead, through another long-form melody that's just as fresh and new as the last one, to the superb clap of the beat, the rise up, and the ultimate drop to instrumental intensity – everything hits with impact and begs for you to turn it up loud.
Despite the stylistic differences, it's clear that there are certain artistic traits to be found throughout VOLLÉSTAD's work. Flickers of organic guitar intertwine with supreme electronic production. Timeless beats meet with contemporary vocals, complex melodies that take their time to soulfully encapsulate the topic at hand. And always – always the ideas resolve perfectly for the hook.
Flipping things over once again, Hurts keeps that classic dance progression strong but leans in a far more reflective, somewhat melancholic direction. Gentle guitar contrasts softly with the relentless uplift of the beat, and another stunning vocal adds further skill and humanity to the process. This one feels like a hit, emotional and easy to connect with, but also perfectly well-suited for the club; with plenty of opportunity for remix.
Another highlight from the collection is a song called Stay. A classic EDM mix sees a plethora of detail and moments collide and collaborate above a simple piano progression. The organic and electronic worlds intertwine, and once again an easily accessible vocal powers through, carrying the loving weight and adoration of the lyrics in a natural, addictive manner. Another mighty drop, featuring impeccable bass-work and an overall nostalgic aura that effectively transports you far from the confines of isolation.
Forever eclectic, professional, creatively impressive, engaging, and consistently a pleasure to escape into – VOLLÉSTAD's music is a must. A producer with a clear love for the process, a connection to his audience, and a desire to uplift and immerse listeners with refreshing, finely crafted escapism. One to look out for.
Find & follow VOLLÉSTAD on Facebook & Instagram.