Veezaspitz drives with a carefree, creative aura throughout this impressive new EP TEMPLES.
Featuring a plethora of heavy bass-lines, a retro and spacious set-up for the most part but consistently inventive soundscapes nonetheless, each track sees the artist meander through an array of different flows and ideas – some tipping their hat to nineties hip hop, some feeling way more contemporary.
The balance works well to keep you engaged, and from the opener 123 through the early highlight that is the captivating and stylish Already, the project grabs attention in subtly confident, compelling ways.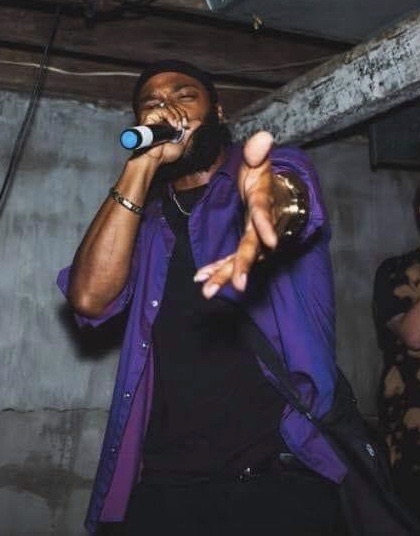 Other highlights include the suddenly melodic and uplifting From Da Block – a classic and soulful groove that's addictively smooth and calming to listen to. Veezaspitz constantly brings in clever metaphors and bars that reach out in smart yet simple ways.
Later on, Way Way Back has a similarly mellow, ambient mood to it, which works well after the mild intensity of Tapped N and Toast. Then there's a final hit of supreme musicality as a scene-setting, story-telling Mr. Demil brings things to a nostalgic finish.
Clearly an artist unconfined by industry expectation or current trends, driven by his own talent and passion for the process, TEMPLES makes for a fine and timeless introduction to Veezaspitz.
Find & follow Veezaspitz on Facebook, Twitter & Instagram.