The Fantastic Quest is the brilliant new album from indie rock trio Underlined Passages. The project won't be released until April, but we bagged an early copy and can officially confirm it will be well worth the wait. Here's what we made of it.
Calamine kicks off the album, and musically – it's everything we used to love about the start of the 21st century, but it's presented by means of a brand new song – something we haven't heard, at all, ever. It's a blessing to listen to. The double vocal feels homely, the soft acoustic strum is like a summertime sunset, and the melody is just wonderful. This track sets the scene pretty flawlessly for what is to come. You want to let the album play on as you wind down into your evening or weekend. In fact, I really think this music would bring out the very best in a long car journey. A pleasure to discover.
Everyone Was There is a real strong point in the album. Something about the melody, and the very sudden onslaught of guitars and drums right from the beginning – it gets completely involved in your thoughts. The kind of music that you can listen to and really drift off into your own thoughts during. Then occasionally you catch a lyric that redirects you, so the songwriters still maintain that creative control – even until the point of you having downloaded the song and pressed play. It's out of their hands, but it's very much still under their spell. A great thing to achieve for any artist or band.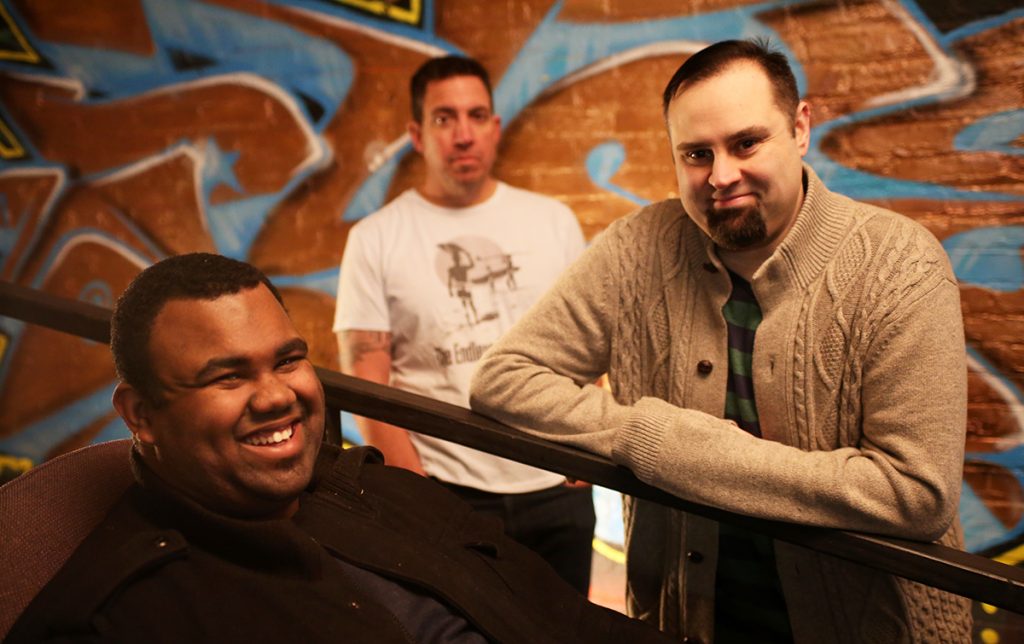 By the time you get to the track The Driver, you're ready for that classic pop anthem to come up, that indie track of epic melodies, superb riffs, and the all round get up and dance and sing to this – kind of vibe. This is the one that does it. Really well placed within the album, a track that fills the room up and makes you feel like you've known these guys for years. You might even teeter on the edge of sending them some sort of fan mail – I totally felt a connection with you when I listened to The Driver. I would do it myself, but the review should cover it for the most part. If I were to do so, however, I would probably mention that my favourite track was in fact Indiana & Ochre – it's just beautiful, warm, reminiscent of things I'm not even sure of. A great and reflective piece of music and storytelling. But I won't stalk them about it. I'll just leave it here.
Listening to The Fantastic Quest album is a genuinely enjoyable way to spend an afternoon. It's one you can turn up loud, just how we like it, and there is that element of home, nostalgia, longing for the past, but the songs themselves are completely new. It's a brand new thing to be addicted to, and they're fantastic musicians – well worthy of your applause. The guys are based in Baltimore, Maryland. Head over to Facebook and Tumblr to catch up with them, and keep an eye on Bandcamp to get your copy of the album when it's released on April 1st. Not to be missed.