Trey Curling tells the story of the indie artist striving for success throughout his music. This latest single encapsulates that struggle, that journey, and introduces him in a manner that presents a definite sense of identity and impressive levels of dedication and confidence.
Listen is just one of a whole host of releases from Trey Curling in recent months. The crisp quality of the recording, the unity between the beat and the performance, the tone and style of his vocal delivery, and indeed his lyricism – all of this paints a clear and unquestionable picture of an artist striving for a lasting career in music.
While Trey is a producer himself, as well as a mixing engineer and IT specialist, he's taken to collaborating with other creatives in recent months, and this release sees him work alongside of producer Jakebreh to create something colorful and notably inspiring. Listen flows through with a classic energy, easy going yet uplifting, and Trey's voice in among this guides you along the track in a fitting way.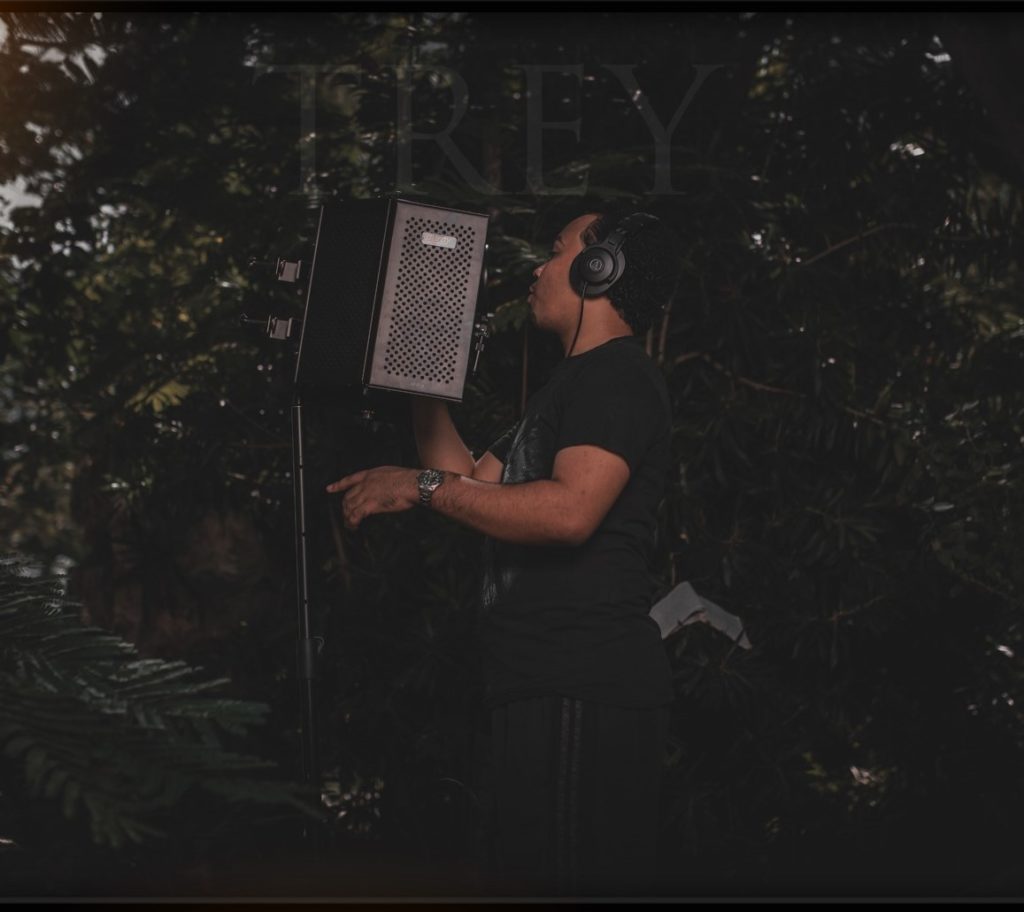 Listen kicks up with a calming jazz-like ambiance, spacious and delicate – taking its time to musically invite the listener. Trey's voice soon hits as one with the beat, a little gritter than the introduction implies but that's something that makes sure to capture your attention.
Following this, his flow varies throughout – there are distinct stages to the performance, as well as changing ideas that range from the deeply personal to the more widely inclusive and accessible. Certain lines feel simple and confident, designed to portray intention and a promise of success. Other lines feel surprisingly poetic and tend to linger in your mind for quite a while afterwards. The balance works well, and this creative and thoughtful approach to writing continues throughout his catalogue of releases to date.
Listen gets more and more impressive as it pours through, the latter half is superb – offering a greater level of weight and intensity; a crucial sense of evolution that entrances and engages the listener increasingly as the track nears its end. Classic hip hop meets with contemporary thoughts on life and a performance style that's easily unique right now – that voice brings plenty of individuality and is quickly recognizable once you've stumbled upon the sound. I look forward to hearing what else emerges from Trey Curling in the coming months and years.
Find & follow Trey Curling on Instagram & Twitter. Check out more music via YouTube.