Tough On Fridays kick off the cooler months with a long-awaited album of originals that connect and appeal for their thoughtfulness and immersive musicality alike.
The second album release from the Georgeton, TX rock outfit brings perhaps a fresh level of perspective and intention to the stage. There's a melancholic and reflective energy to the opening track Party Scene – it's thoughtful and emotive, melodically entrancing, deeply personal yet also immensely relatable.
Having heard the song before, it's interesting to reconsider it within the setting of the album – it hits with a little more poignancy this way, the completed playlist making for an easy go-to whenever the weight of the world gets a little too isolating. That's a rare and commendable trait these days, and makes it easy to recommend this project in full.
Pleased to Meet You follows and is already set to make waves online as a single. The relatable warmth and melancholy of the vocal connects once again for its purity and clear oneness with the subject matter – another commendable trait, a kind of authenticity that can't be faked and helps audiences build something lasting and real with the band.
The instrumental final third here provides a blissful and beautiful chaos of riffs and energy that's powerfully immersive. Superb and intimate lyrics lay bare a relatable vulnerability in contrast, to bring things to a memorable finish.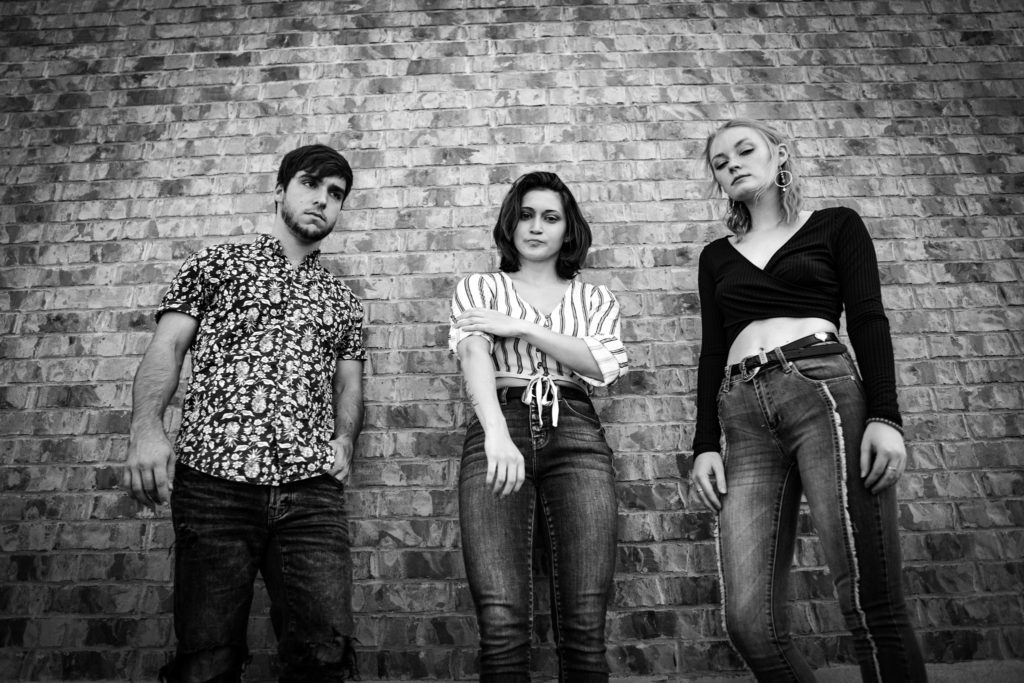 As the album goes on, its title proves all the more realistically at one with the mood and theme of the songs. The project itself is, ultimately, a fantastic way to kill some time, and as you listen, the singer lays bare various feelings and attempts to do the same as an uncertain, contemplative individual in this contemporary world. There's plenty of sadness and confusion, but there's also plenty of optimism, musically and even lyrically, and this shines more brightly than anything. Out Of The Blue (The Deep End) is a fine example.
My Favorite Mistake injects a power-chord progression and pace that feels wonderfully nostalgic. Gentle, breathy and reverb-kissed vocals follow to redirect things, creating a sort of emo-like, shoegaze-esque arena, which allows these again deeply human, thoughtful lyrics to really stand tall. I'm reminded briefly of the UK's Ash (the infamous Girl From Mars era). Delicacy and weight embrace one another.
Lonely Eyes/Pines redirects things to start up the second half. A minimalist, reflective and heartfelt piece of writing and performance, the song draws further focus to these personal qualities and vulnerabilities that make up much of the band's sound.
Despite their clear energy and presence online, which has allowed them to rightfully build up an audience of dedicated fans, there's a certain introverted quietness to their writing and delivery. This is perhaps what reaches out more notably to the many who are feeling so lost and unsure right now.
Towards the end of the album, Last Chance To Lose Your Keys is an absolute anthem – a reworking of a classic Brand New song, suddenly a punk-pop hit for the modern music fan. Ideally one to experience at a live show.
Bad Memories and Wishful Thinking follows and strikes another fine balance between melancholy and brightness. A personal favorite, appropriately hopeful yet reflective of past struggles all at once – a song with a perfectly relevant title and overall mood.
We then get a moment of acoustic, stripped-back intimacy for a much-welcomed, minimalist and raw Patches. Every good rock band needs to showcase an ability to break things down to the bare essentials once in a while, and that's what this final song does. It's also a great opportunity to hear those lead vocals in a natural, quieter setting, and they're every bit as genuine and emotionally loaded as expected. A softly gritty yet powerful end to a more than worthy collection.
Find & follow Tough On Fridays on Facebook, Twitter & Instagram or visit their Website.