Todd Underwood fuses a gritty pop-punk vocal with a pop-rock instrumental warmth and thoughtful, intimate songwriting throughout this project Color and Contrast.
Immediately kicking off with a characterful and striking, partly nostalgic rock voice, Four Words pours through with a beautifully energizing, multi-layered soundscape that quickly sets the tone for the aptly titled album. Following this, I Need A Minute leans in a notably more mellow, anthem-like direction, feeling emotional in a more reflective and slightly melancholic manner. Structurally though, the song shifts gears for the hook – a unique creative flair that becomes more prominent as the playlist continues.
Color and Contrast is a really strong collection of rock tracks, making for a playlist that feels something like a greatest hits album. There's a striking sense of identity and confidence to Underwood's delivery, and his songwriting is easily captivating and often familiar enough that the songs feel like slept on classics.
Lost Planes (Feat. Travis Mcnabb) is an early highlight, building up slowly, layer by layer, fusing the heavier side of rock with a structurally complex bit of songwriting that appeals for its rising intensity, short, snappy verse lines, and one hell of a hook.
Songwriting-wise there's plenty that's memorable and easy to engage with on this album. Stuck In The Middle is a personal favourite, feeling emotional, reminiscent of the likes of Puddle Of Mudd and bands from a decade or two ago. Cleaning Up afterwards leads with a peaceful, scene-setting riff and goes on to follow the flow of a rising and falling melody-line. As all of this eclecticism continues to impress, Todd Underwood's vocal sound and heartfelt, considerate way with writing and musicality increasingly weigh in as on point, passionate, reliable, and an absolute go-to for rock fans past and present.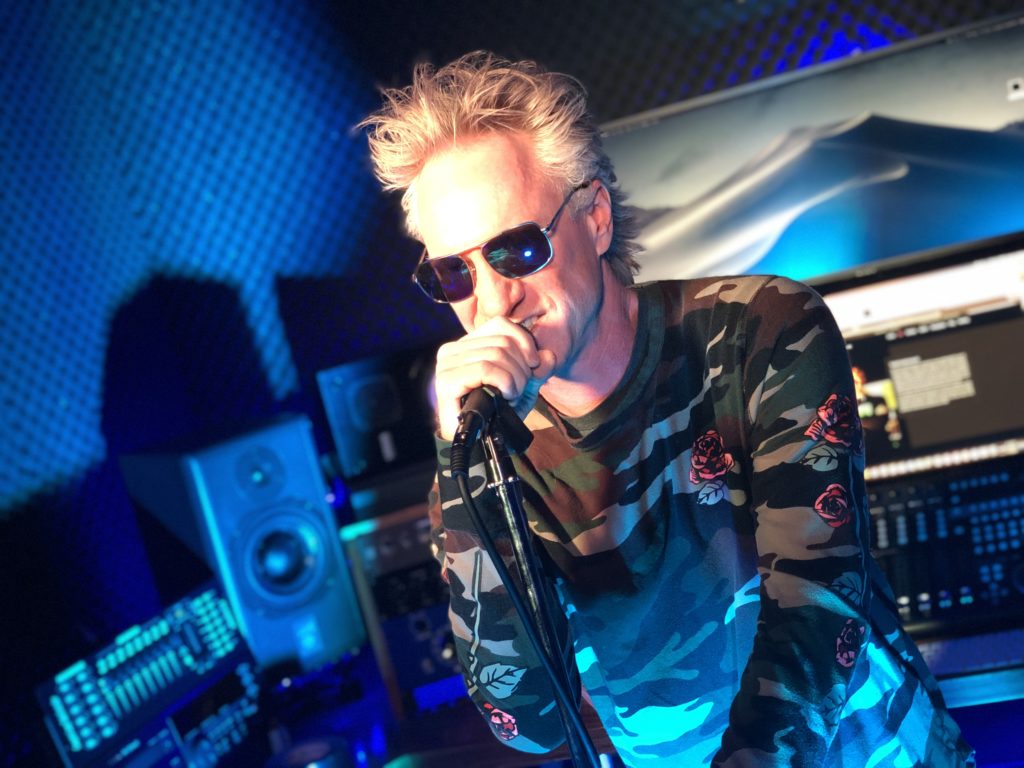 The album's title track unexpectedly takes things in a retro, electro-pop direction, with a funk-inspired edge and an eighties style vocal line. Flaunt Your Flaws afterwards rains down with a certain fullness and an inspiring central sentiment that again stands out as a definite highlight. This one works beautifully at volume. Give To You then lightens the musicality but leads with that free-flowing, creative bass work once more. Something of a grower, the song progresses unpredictably but proves to be ultimately satisfying thanks to effective contrasting as it evolves.
Towards the end of the project, I Feel Your Pain takes the time to remind you of the thoughtful and self-aware nature of Underwood's writing. A song that builds up around you, fusing melody and distortion to powerful, emotional and grunge-like levels – though with an anthemic central hook that jumps out from amidst the weight of the soundtrack. Some Things We Can't Say then injects a hit of indie-rock togetherness – just one of many, many moments that leave you keen to check out a live show from Todd and the band.
Don't Judge Me is a beautiful song, one that lays bare Underwood's voice and vulnerabilities in a manner that quickly connects. Someone Really Needs You then bursts through with brilliant energy – superb guitar work, a fast pace, and a series of uplifting, positively influential lyrics. A poetic and inspiring track – a fantastic choice for bringing the album to a close.
Color and Contrast is undoubtedly one I'll be revisiting a few times over. Nostalgia meets with refreshing songwriting to create the perfect hit of escapism as those long weekends settle in. Well worth a download.
Download the album via iTunes. Find & follow Todd Underwood on Facebook, Twitter & Instagram. Check out more of the best independent releases via our Rock Playlist.