SECRET PLACES is the remarkable new album from Germany based duo The Twiolins. Ich Glaub Es Gibt Regen starts things off in a blissfully delicate and joyful way, lighting up the room with a series of carefully presented details and moments, gradually evolving to surround you entirely in ambient, calming warmth. The piece then finishes with a much more spacious and minimalist progression through instrumentation, creating a slightly more questioning mood as you move towards the rest of the project.
Balkanoid raises the pace distinctly, creating a Celtic folk vibe reminiscent of the likes of Kitty Jay from Seth Lakeman – a certain, high energy intensity that manically surrounds and energizes you. Trance No.1 follows with notable contrast, a smooth and dreamlike wash of slowly presented notes starts things off, this later grows into something briefly menacing before falling away once more to lay bare a new and colourful style of playing. Waltz Diabolique continues on a similarly unique and characterful pathway, increasingly so in fact. This track feels like a small theatre piece in itself, something that also rings true on numerous other occasions throughout the project.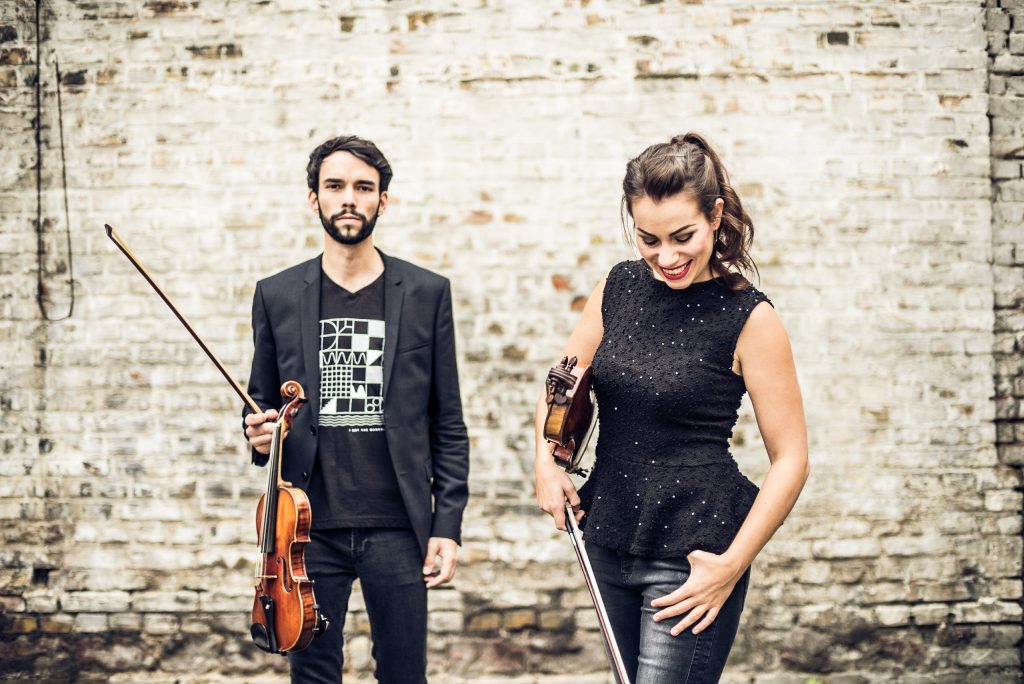 Rock You Vs Ballerina is as interesting as expected, utilising contrast effectively and appearing as a fight for the stage between the heavy and the delicate. Atem Licht creates a smooth and warm complexion again, gradually evolving and changing again and again throughout. At almost nine minutes long the track takes over the room in a fairly reflective and thought provoking way, you begin to really lose yourself among the soundscape. Then things brighten up again for Hammers, a gorgeously uplifting, inspiring piece of music, crafted with the mere two performances lightly bouncing off of one another – the skill shown is immense, as is the creativity here. It feels like the moment of realization, of necessary action becoming clear and imminent.
Metamorphosis draws contrast again between the vibrant and the smooth, the manic and the calm. This makes for a cleverly appealing moment that tells a consistently interesting and intriguing musical story, as well as keeping that energy and rhythm ever present. A definite personal highlight. Carpathian appears as a moment of soothing happiness afterwards, the beginning like the waking moments of the day, the central section representing the bulk of it, before calming down once again for the final hours. Eight Strings follows with a less clear cut story-line – moments like this make for more of an atmospheric experience that allows the listener to wander off into their own thoughts for a while. Schillers Nachtflug brings back a definite progression of distinct emotions that lead you dramatically through the twists and turns of the underlying concept.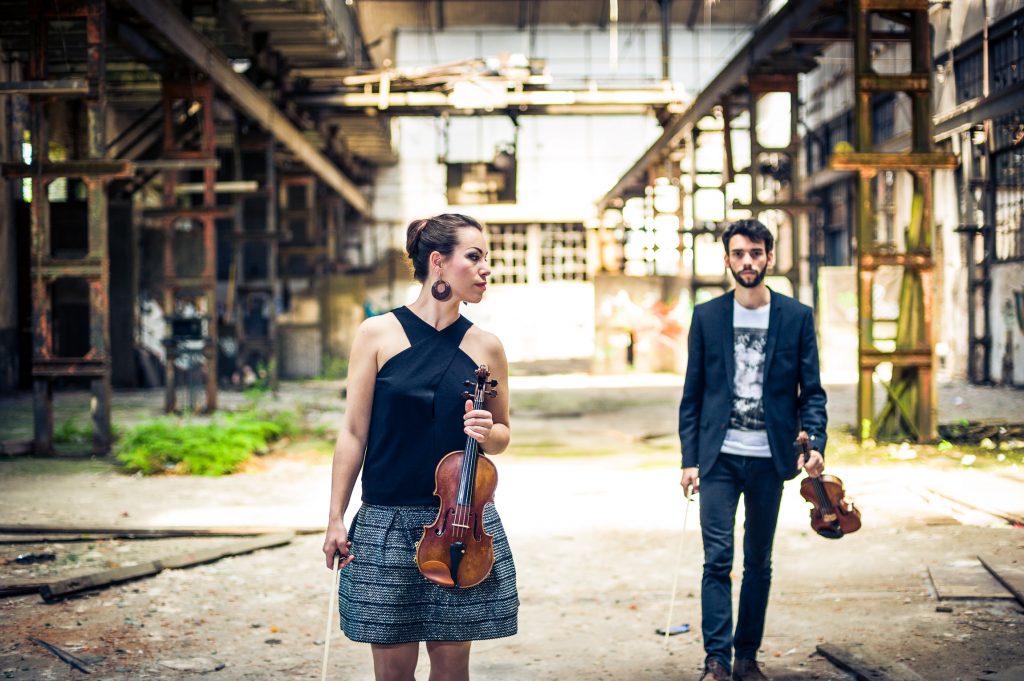 The penultimate track of the project is Three Moods, a fairly classic or vintage feeling piece of music, presenting something of a quiet moment of reflection at first – the perfect time to think or write down the day's journey and thoughts. There are several pauses within that almost feel like the lifting of the head to look onward; to stop that particular train of thought, or to consider it in some other way. Chasma 2 comes afterwards and brings things to a mesmerising and intense finish. The music is complex and detailed, brilliantly performed and captured – just as this entire collection has been. The sound is turbulent, tumultuous even, and things shut down very suddenly when all is said and done.
The Twiolins make incredibly impressive music, the sort that creates an incomparable experience for its audience, and that would almost certainly make for a phenomenal live experience. SECRET PLACES is a fascinating, wonderfully original album.
Order the music via iTunes. Find & follow The Twiolins on Facebook, Twitter, Soundcloud & Instagram. Visit their Website for more information.