It's not an easy thing to achieve a state of complete originality these days, at least not without veering off down some inaccessible, unsettling pathway. Those that find the balance between what works and what is completely new tend to be those who simply write and create from a place of genuine passion and curiosity. That seems to be quite precisely what has led to the making of this album.
Hey Oblivion begins by fusing a thick, bass-heavy horn section with a delicate acoustic guitar and a mildly theatrical leading vocal performance – among a few other flickers of individuality. At the heart of it all is the songwriting – the development of the idea, the melodic progression – which, in the case of Bone Tea, has something of a Pink Floyd feel about it. Alongside all of this is soul, poetry, subtlety and power cleverly intertwined. It's an unexpected and beautifully enjoyable sound, and the concept is as bizarre as it is interesting, which works hugely in the album's favour at this early stage.
The band's somewhat dark and unpredictable approach to writing grows all the more fascinating as the project goes on. Let's Forget It For A While is a brilliant example of it at its peak – a compelling song that begs for you to listen to every word. The soundscape joyfully plays out around you, rhythmically lulling you into a false sense of warmth, and the words and the Morrissey-like delivery attempt to calm you as the lyrics provoke a much less comforting aura. It's a brilliant song, entrancing right the way through.
Elsewhere on the album, The Suborbitals tackle blues-rock rhythms and gypsy-jazz shuffles – they tell stories you can't possibly prepare for, and they fill the room with clever, skillful writing and musicianship. Devil's Dance Card through Elemental sees the mood shift from dingy and mysterious to thick and indie-rock like. Wise Blood draws more focus to the brilliance of an effective bass-line – in this case made all the more hypnotic alongside a seductive jazz-backdrop and a string of lyrics that feed further into that aura.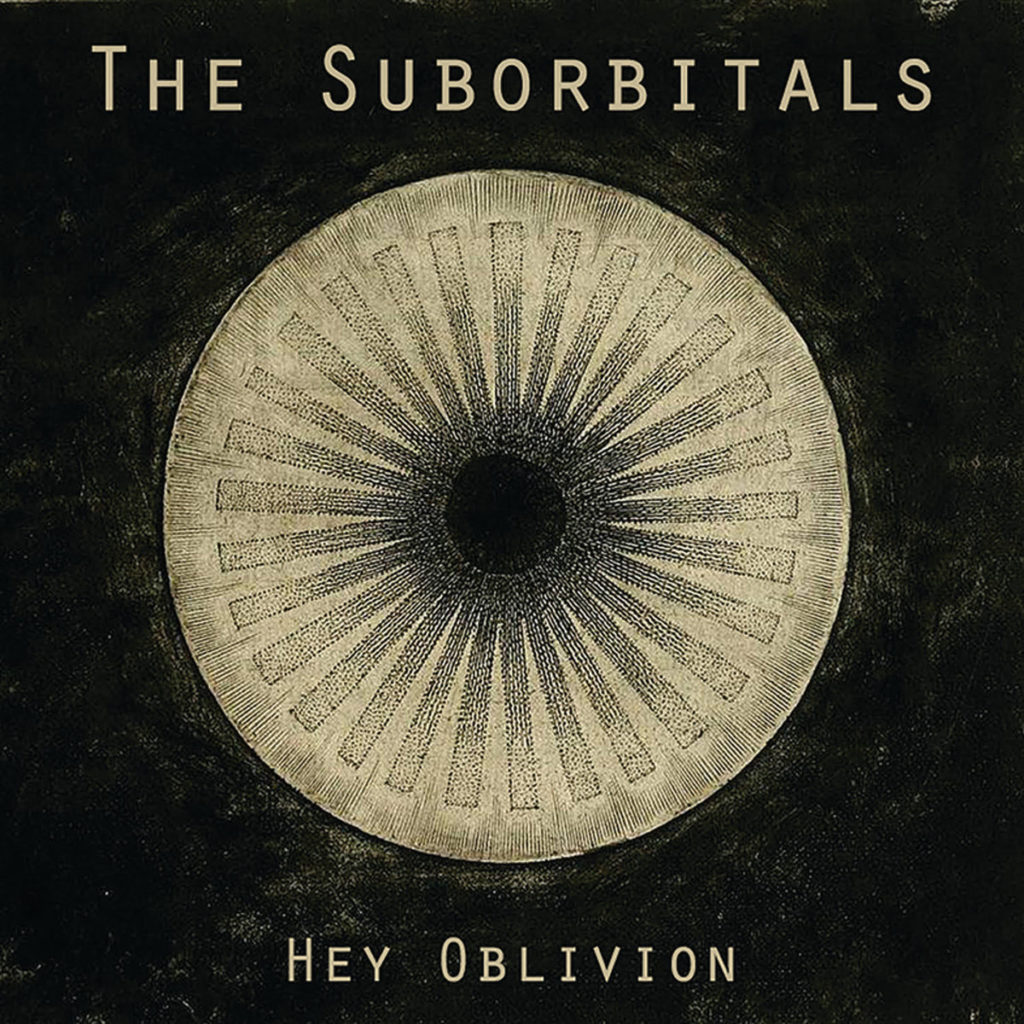 The album's title track is rightfully one of the most melodically memorable of the collection. It's a musically spacious piece with a simple, effective tune and rhythm section. The vocals lean in a slightly Damon Albarn-like direction, adding even more eclecticism to an already freely wandering playlist.
There are several highlights that appear during the latter half of the album, musically and melodically. Honestly though, this project as a complete playlist is the best way to experience it – let the songs pour through one by one, keeping you on your toes, being both entertaining and provocative; offering an ongoing sense of somehow carefree drama.
Only Half Here is a brilliant song, a personal favourite – organic and real, indicative of an impressive and stylish live show. Klutina afterwards seems to come from a completely different pace, creatively speaking. As is the way of the band – the moment steals them away, and they, in turn, do the same to you. Crazier adds a last blast of melodic brilliance and musical swagger at the penultimate moment – a fantastic hook helps seal the deal. There's a touch of Cat Empire to the sound here, and once again – you begin to crave a live performance. Another personal favourite.
Nevada Shoulder sees the final curtain close upon a blues-rock explosion of energy and attitude. A brilliantly infectious, uplifting piece of music and performance – soaked in rock and roll, musically impressive and easily worthy of a full-volume experience. Always eclectic, always expressive, always certain to impress. The Suborbitals have something special. Hopefully this project sees them touring a little further afield.
Find & follow The Suborbitals on Facebook, Twitter & Instagram. Visit their Website for more information.
_++++