An intense and powerful indie rock band, from the UK's very own Edinburgh. We're talking real indie rock; passionate, loud, memorable, relevant – superb riffs throughout, well placed, and even a slight country twang every now and then from the lead guitar. A whole host of enjoyable little hits of character lie within the music of The Phantoms. They've found their sound and they're sticking with it, much to our approval.
These are genuine, top quality, melodic and anthemic tunes, from a brilliantly talented and driven band. The Phantoms have already bagged themselves impressive support slots for Catfish and the Bottlemen, Vant, Amber Run, and Cold Ocean Lies. They were also recently featured as Fred Perry's subculture band of the week, and things look set to get better and better for the hardworking foursome.
The main vocal is from guitarist and singer Colin Simpson, it's a classic strong voice for this kind of music, washed in just the right amount of reverb to make it work flawlessly well with the rest of the instruments, each of which is played in a brilliantly creative yet well structured manner. Really just makes you want to experience the whole thing live, arena or festival style.
The lyrics are noticeable on all of their tracks, a somewhat rare occurrence in much of indie pop's current catalogue. They make you want to listen more than once, to get the full picture. The track Stop in particular, the introduction is an almost exotic array of guitars, that quickly slams into some full on metal and riff work, and then draws you deeper into the sound with it's haunting and thought provoking lyrics. Even the bass playing stands out as stunning; a really talented band all round. Felt a bit like the final scene in some epic end of the world movie.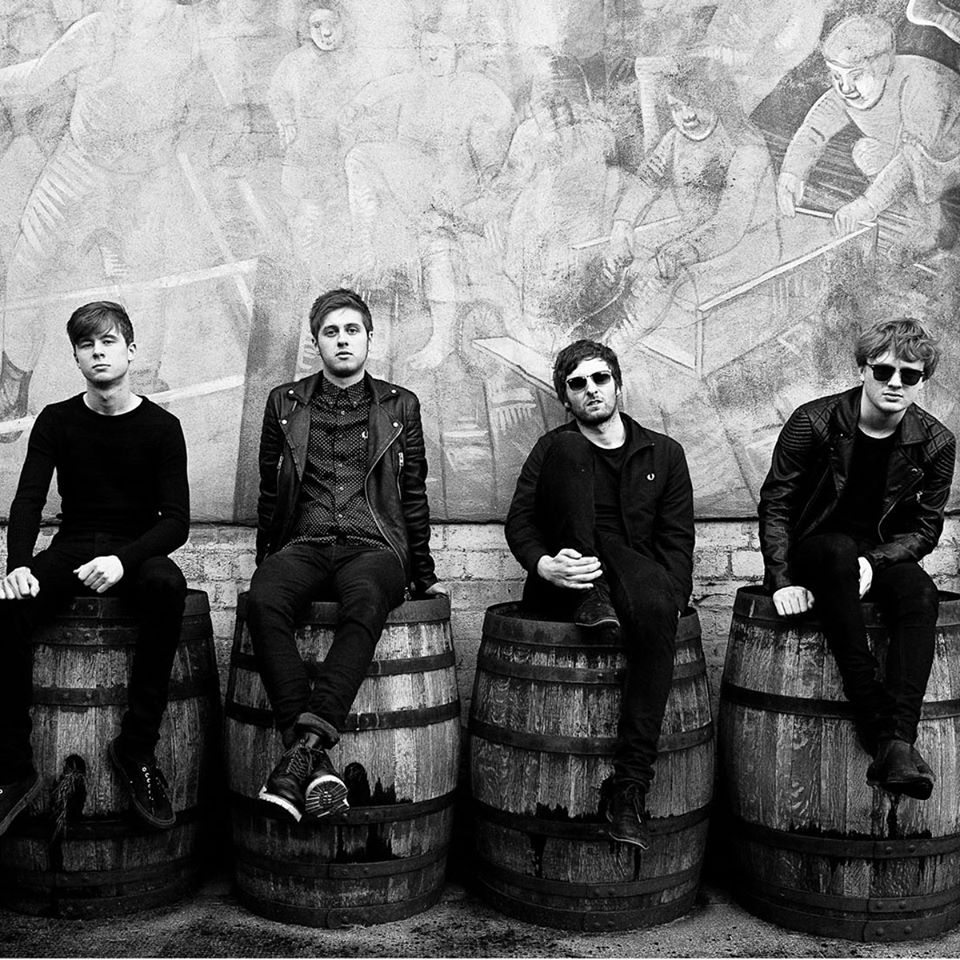 So Colin Simpson is the front man, a job done with a gutsy yet modest and honest seeming expression – his tone and presentation makes it all feel real; believable, accessible. On lead guitar is Colin McKillop, and on bass is Zach Tarimo Goodhur – names that need to be mentioned, as both parts grabbed our intention in every single song we listened too. The drummer as well, Blair Cullen, every kind of beat – from the build up to the break down – just brilliant. Creative as hell, all four of them, and without cross contaminating or sounding messy.
The track Revolution was where we first heard that country rock twang from the lead guitar, but it definitely resonates just slightly in a lot of their other songs. Revolution is as mighty a song as it sounds; a gather-round kind of epic, every member of the band playing or singing his heart out, and again with the catchy center-stone of that stand out hook.
You'd remember these guys from a day full of live music. You'd remember their name, you'd remember their sound, and you'd almost undoubtedly head home and download everything you could after seeing them. The track Dust from their previous EP is an absolute must-hear, it shows a little bit of a different side to the band, but still, again, that signature sound shines bright. It's one that makes you curious to see these guys perform acoustically, actually. A strange thing to think of, but suggestive I suppose of a band that sound like they could nail any gig, on any level of instrument.
See what you think. Check out the stylish and powerful video for Wasting Time. With it's sensational guitar work, those almighty vocal melodies, and that addictive and lyrically intriguing hook; it's an absolute stunner..
"Where do we go? Nobody knows.."
https://youtu.be/7PbVxdq11ss
We're on board; you should be too. Make yourself an active fan by following The Phantoms on Facebook and Twitter, and if you head over to Soundcloud – you can catch up on a whole host of music, as well as keep tabs on any new releases from the band. Their EP 'This is How it Should Be' is available for download on iTunes, Amazon, and all the usual places.