The NaveBlues have an unmistakable sound right now, the sort the meanders and evolves in a number of fairly unique ways throughout the presentation of a single track. Possess You seems like the perfect place to begin. Initially showcasing over two minutes of pure, vibrant, instrumental blues and indie rock, the song underlines the core energy and artistry of the band in a mighty way. There's not a whole lot else that comes to mind as you listen to and indeed watch the band and their front man weave these melodies and characterful structures around you. It's great music, highlighted in an exciting and captivating way.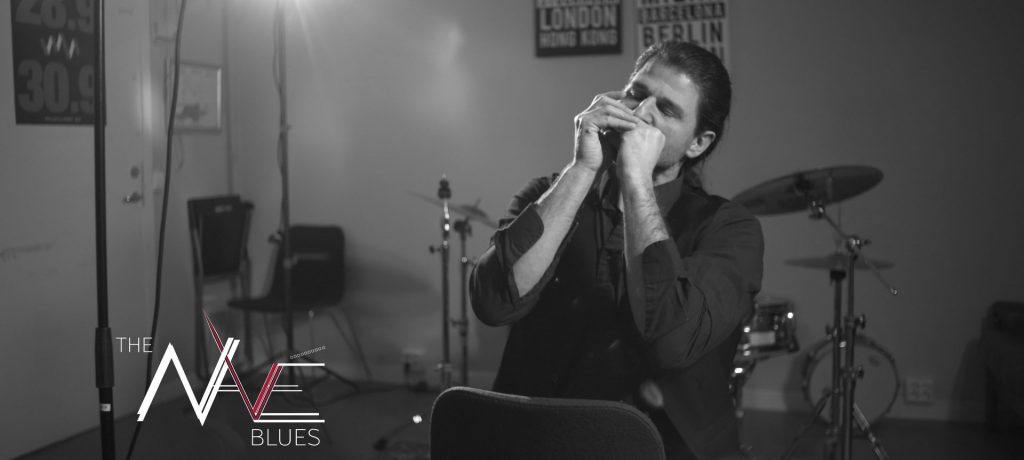 Possess You is a huge track, the music feels like blues rock, gritty and infectious, energizing, yet there's a certain effect and tone to the harmonica – the driving force of the song's melody and sentiment for the most part – which moves the whole thing over into some sub-genre of electronic rock; a vibe later accompanied by the surrounding ambiance.
The music begins in a delicate fashion, a simple indie-rock guitar riff emerges, a light beat, clearly organic and seemingly captured live. The harmonica though has a distinctly distant and rock-inspired edge to it, which, even though the set-up itself is fresh and notably unusual, adds further to this sense of identity and originality that the band thrive on. There's also a certain level of contrast displayed between the melodies within, certain elements have a gentle nature about them, others have more of an intense and distorted feel. This increases the effect of such an interesting structure and set-up.
The song's structure is a big part of its appeal. After two minutes, the leading vocal comes into play – a surprising touch adding further personality and flair. The leading voice has far more of an indie-rock or even classic rock and roll performance style to it, offering up a string of freely wandering melodies that again toy with the progression of the song – changing the pace, breaking things down to the mellow and spacious, before allowing the instrumentation to intensely raise the energy back up to the sky. The final minute of the song sees the music explode around you in this uplifting and hugely memorable way. It's a powerful performance and a strong introduction to a band doing their own thing entirely. A live show from The NaveBlues would likely be immense.
Find & follow The NaveBlues on Facebook, Twitter & Instagram.