What sounds like a traditional rock/pop four-piece sets out a tuneful and relevant piece of social commentary: 'Late night drinking / Save me / From drowning'. It's a highly direct and pertinent message to the times we live in.
In case that all sounds a bit dour, let me assure you that it's actually an optimistic-sounding piece of work that actively seeks redemption in its narrative, and features a terrific and memorable chorus and a tight pop arrangement that zips past in less than three minutes.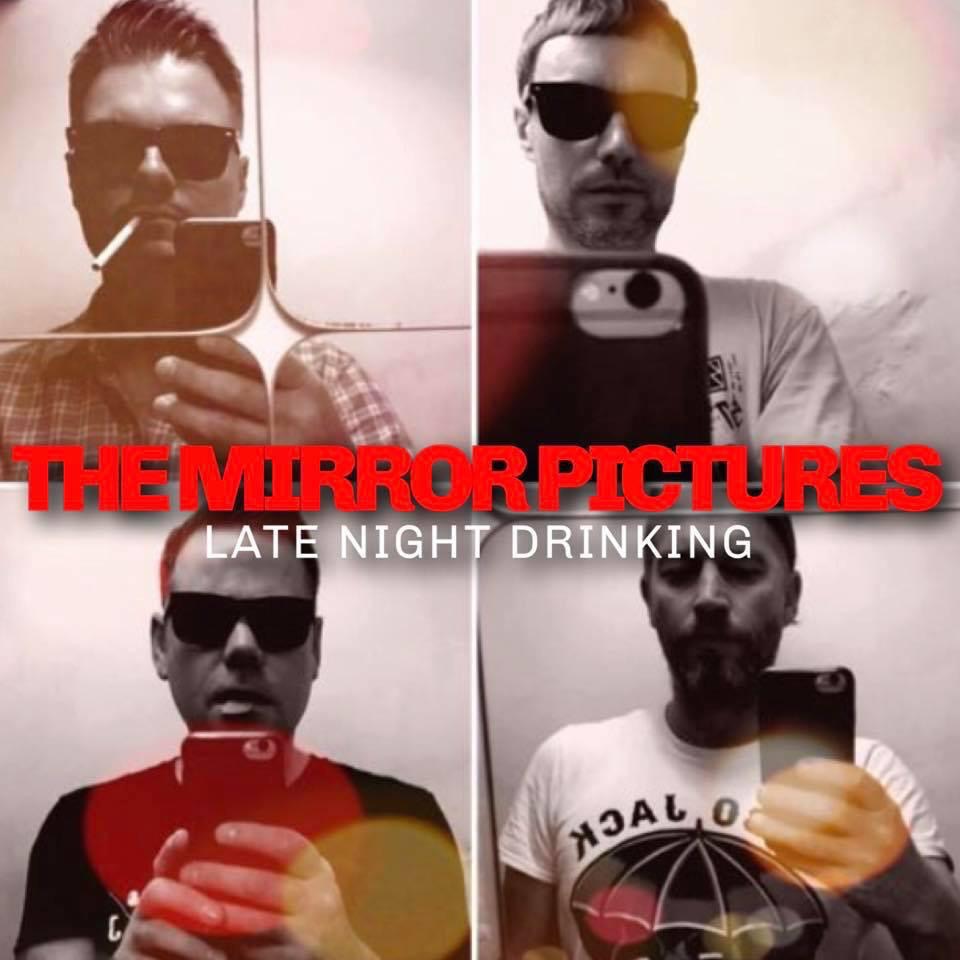 The lead vocal instantly put me in mind of a young Lindsay Buckingham (Fleetwood Mac), and the smart and lush orchestration of backing vocals certainly help make the choruses pop. The urgent tambourine and ascending bass-work also elevate the chorus each time it comes around.
The capture of the sounds shows huge clarity, while the mix leaves the vocals pretty quiet, which is clever – it had me reaching for the volume knob. It then has you appreciating the rest of the production work, and the playing…
In an unpretentious arrangement, you always know when the chorus is coming around, and its slightly unexpected chords are welcomed each time they do. The ad-lib vocals take the single up a further notch, and then, just as you're enjoying that new colour, the song comes to an end – leaving you wanting to hear it again…
Slick, quick and sharp as you like, Late Night Drinking is packed full of goodness and rattles by like a melodic will-o-the-wisp. More, please.
Find & follow The Mirror Pictures on Facebook & Spotify.