On first impressions, The Maitlands are a band well and truly keeping the fire alive for indie-rock and the Manchester sound in particular. Before long, however, you come to realise that there's far more to the music than simply this. Their songwriting is on some other level – Kisses For The Masses underlines that fact through and through; it's captivating, and it's the main thing you'll walk away thinking about after listening.
Kisses For The Masses is a song that instrumentally leans in something of a classic indie direction – a wall of organic warmth comes through from the guitars, the bass, the drums, and indeed that leading vocal. The voice that drives the song itself is one presenting a certain fusion of smoothness and depth – depth of tone and of course depth of subject matter. As the track evolves, the music grows brighter and more intense, the energy levels sky-rocket, and the passion in the delivery reaches powerful new heights.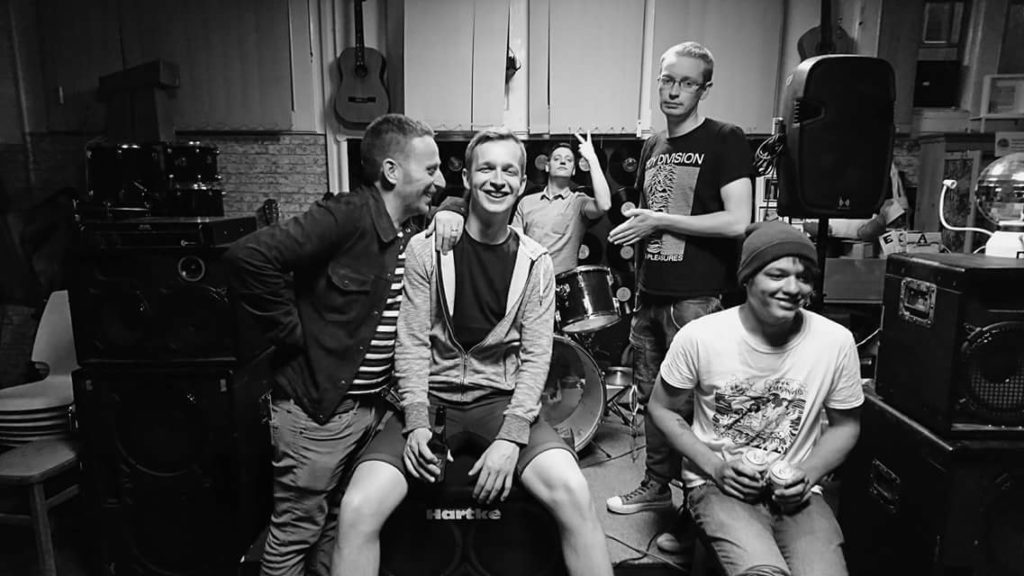 For what initially feels like a fairly familiar bit of music, not dissimilar to The Smiths or other bands of this time, the song quickly becomes something of its own – surrounding the listener with a broad level of emotional poignancy; the likes of which you more commonly find in alternative rock, or even smaller, singer-songwriter-style offerings. This song's melody at one point reminded me of Amanda Palmer – the singer's meandering notes add a dynamic that's creatively carefree and quite anthemic in the same instance. But again, the influences become irrelevant after a while – it's just the sound of The Maitlands.
This is a band with a lot to offer. Their inspirations are clear, but those are merely the building blocks at hand – the instrumentation, the performance style (and it is a performance, without a doubt, not merely a song sung to get through the moment). Even with all of this, what drives their sound is an inherent connection to the music, and this undeniable desire to express certain ideas. During the latter half of the song the music explodes into new realms of strength. Everything works in unison towards this take-off, so it sweeps you away on the shared energy of the music.
The Maitlands are a passionate and skillful band, and Kisses For The Masses is a brilliant, thoughtful song that grows more and more enjoyable each time you hear it. I look forward to a live show.
Stream the song on Spotify & look out for the upcoming EP Bury the Hatchet. Find & follow The Maitlands on Facebook.