The brand new album from The Goldwyn Experiment is perhaps the epitome of eclectic and musically satisfying entertainment right now. Complete with a scheduled mini-series of accompanying music videos, the releases offers a stunning collection of instrumentally masterful songs and passionate outpourings – each of which is as melodically addictive as it is cinematic and vibrant. Always presenting something new, each track follows its own organic pathway, and always the experience feels fresh and completely immersive.
What makes this album all the more exciting is the move by The Goldwyn Experiment to coincide the release with this video mini-series. A marketing move that intrigues and appeals, but more importantly – a further testament to the artistry and the genuine connection to the process The Goldwyn Experiment promises. This level of creativity and effort can't be faked, and the first in the series makes for a superb introduction that's almost certain to lock you in for future releases.
Premiered today, Queen Of The Night is a clip that pairs the seductive groove of the song with mild scenes of lust and debauchery. It's a professionally shot and visually captivating release, which, considering the variety of topics and moods that emerge throughout the rest of the album, presents an exciting and appealing introduction to the series.
The album itself – Avenue B – is well worth a run through at volume if you're a fan of creative and authentically original musicianship. From the instrumental purity of Prologue to the near-ska brightness and bounce of Vodka Tea, the journey starts off on a strong foot and continues to involve and engage you throughout.
Bag Of Nails is a brilliant song, a personal favourite, leaning partly towards the likes of Sublime or John Butler Trio – with short, snappy verse lines and stunning electric guitar work. Sad Boy Summer follows and fuses a hint of jazz with a rhythmically entrancing dash of classically upbeat hip hop. Genre-fusing is a central quality that runs throughout this entire album, yet even with such unpredictable creativity – every choice seems perfectly well executed. The sound is new, but it works – rock and rap unite, distortion and nature intertwine gorgeously.
Going forwards with a sort of expressively colourful, Cat Empire-like sense of freedom and passion, Avenue B never fails to impress – and to throw in a few curve balls along the way. A hint of darkness and intensity emerges with Fast Response, instrumental jazz afterwards re-settles the mood, then you get the uplifting and infectious energy of Whale Jail. In every case, the concepts and often the lyrics are unquestionably intriguing and refreshingly original. Ideas and feelings run wild and free, which is precisely what makes The Goldwyn Experiment such a naturally artistic and honest venture.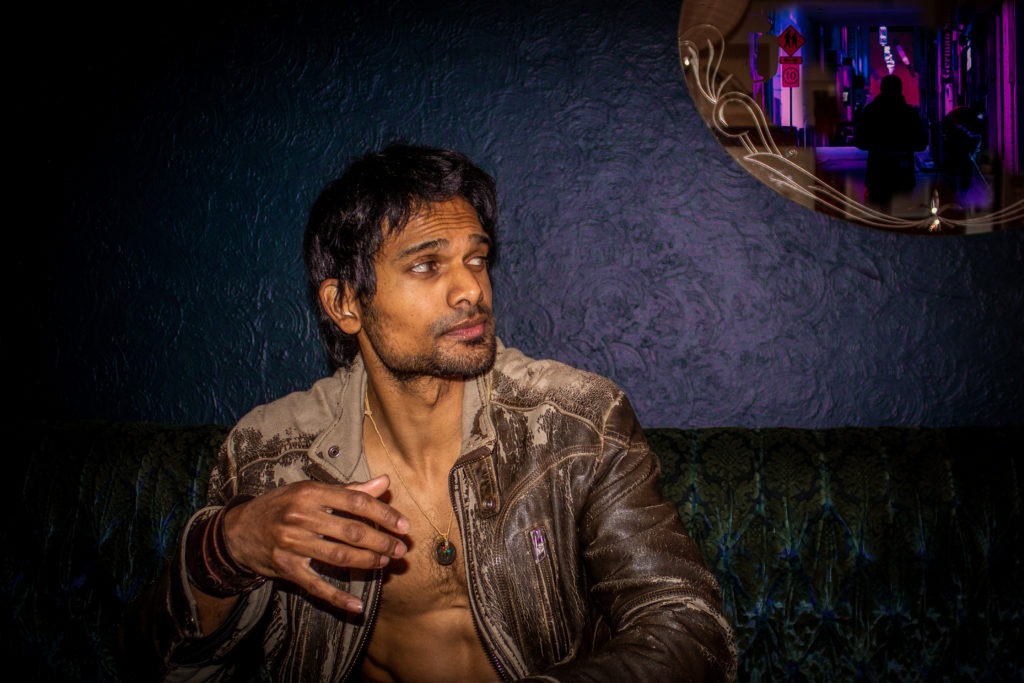 Arrows stands out for its sudden mellow and intimate aura. A little reminiscent of Time After Time, the song makes for a welcomed break from high energy and offers a deeply thoughtful, poetically provocative few minutes. Flawless musicianship and beautifully emotional vocals continue to hold you captive. Let It Snow follows and keeps a fairly seductive mood present but delves into some mildly manic corners of musicality as another poetically complex string of lyrics capture your affection.
Queen Of The Night provides the penultimate hit, a smooth and ambient song with a strong level of rising anticipation as it pours through. Contrast works really well, seeing the track move from the quiet, piano-led verses to the full-throttle, passionate peaks of the hook in a compelling fashion. The album then comes to an instrumentally superb and chaotic finish with the seemingly free-solo, full-band energy of Epilogue – the perfect nod back to the opener, and a creatively impressive way to finish such a uniquely striking album.
Without a doubt, stream the songs, and subscribe over on YouTube – the video mini series will see a new set of visuals released every two-weeks. Absolutely worth tuning in for. A pleasure to stumble upon.
Download or stream the music here. Find & follow The Goldwyn Experiment on Facebook, Soundcloud, Instagram & Twitter or visit their Website.