A gorgeously ambient and soulful electronic backdrop supports and enhances this latest single release from Nashville outfit The Collab. Bringing together the smoothness of jazz, the soulfulness of RnB, and the honesty of hip hop, Change My Ways is a track that lays out some calming good vibes and a heartfelt, deeply personal sentiment that connects for its realness.
A clean finish helps each building block shine as and when it should. The performances throughout help keep things moving, holding tight to your interest with varied voices and characters, stops and starts – creative awareness and structural strength. The music and the vocals work in unison to create this wave of warmth and positive energy as the track pours through.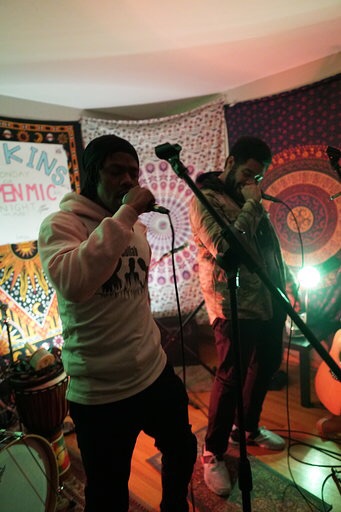 Change My Ways talks of finding that one true love – making the move and realizing the power of a family unit and of love itself. The song represents this sentiment beautifully, in a realistic and accessible way, and that makes it all the more relevant and enjoyable right now.
Though there's a classically satisfying aura to the musicality, The Collab work well to add their own hit of individuality and freshness to the sound, and the result is an easy go-to that's more than worthy of a few revisits during those private moments throughout 2019 and beyond. Hopefully there's plenty more music to come.
Download or stream the single here. Find & follow The Collab on Soundcloud, Twitter & Instagram.