The Burndown Brothers have been a pleasure to stumble upon this week. A band well and truly keeping the raw energy and passion of blues rock and roll alive and well. With original songwriting, uplifting ideas, compelling storytelling, and infectiously energizing guitar riffs and rhythms, their latest two releases see them pave their own way in the modern music world, and it's a joy to be able to experience that journey with them.
Beautiful Soul is a superb song and a great place to begin if you're new to the band's sound. Granted, a live show is likely where things really come to life – the first few seconds of this recording make you crave a gig setting. As it stands though, the recording offers everything it can to the blues and rock fans out there who've missed the raw power and purity of the genre.
Beautiful Soul leads with a fairly familiar set-up, the crisp and clean finish lets the band's vocals, riffs and drum-line stand as tall as possible – providing that quickly seductive musical swagger required to draw an audience from afar. With this though, you also get some genuinely inspiring, optimistic songwriting. There's an inherent air of positivity to the song, which seems to float through in contrast with the original essence of blues music, but for all of these reasons it appeals; it brings freshness, and it works.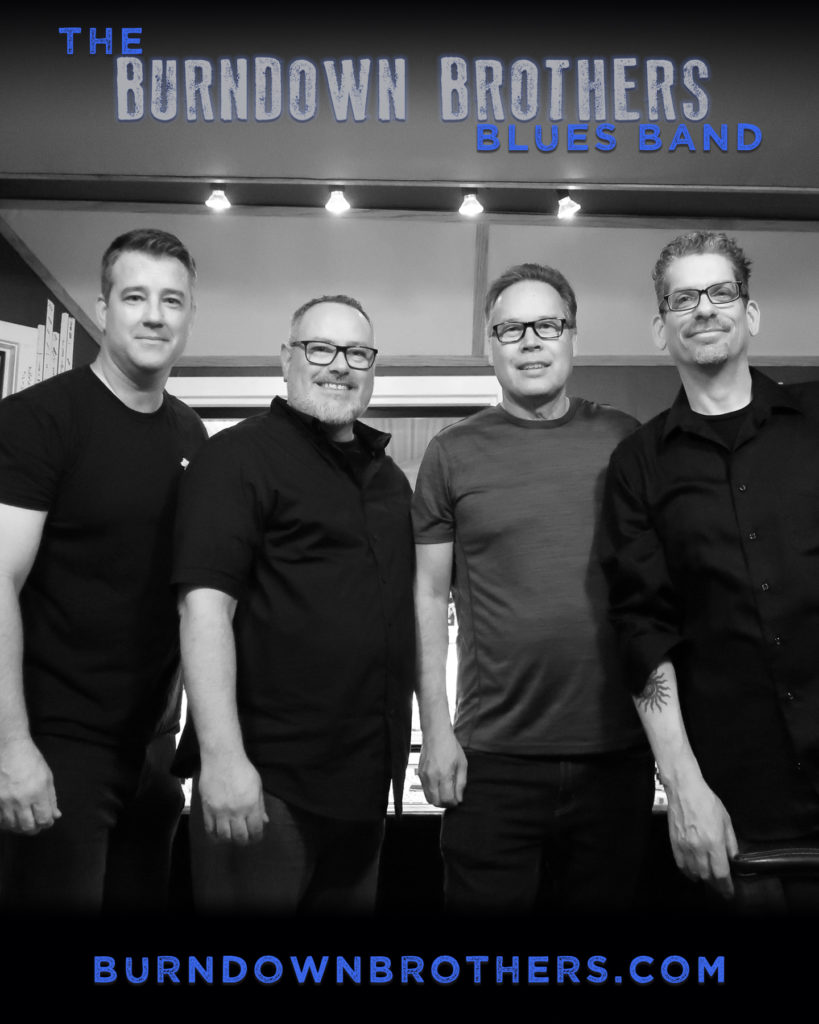 Can't Go Back is another recent original of the band's and an equally brilliant bit of writing and performance. For me, this one feels a little more Eagles-like than anything else – the vocal is familiar now, there's character to connect with, and the melody and soundscape develop slowly; in the manner that a classic rock album track would have, back in the day.
Can't Go Back is something of a slightly smoother piece of music, the lyrics and the chord progression, the melody – all of this leans in a softly confident, mildly melancholic but ultimately cool and calm direction. The progression is actually superb, the melody on top of this meanders in a notably satisfying way – a simple but supremely effective trait that gives the song an addictive quality.
As suggested, The Burndown Brothers are a band you'll want to witness in a live show setting – festival stages across the globe deserve precisely this kind of authentic dedication to real music. For the time being though, these recordings offer a perfectly enjoyable bit of escapism. What's more, you can download both singles for free over on the band's website. It's a no-brainer – absolutely worth a download and more than worthy of inclusion on the long-term playlist. I look forward to hearing more.
Visit the band's Website for music or more information. Find & follow them on Facebook & Instagram for updates & live shows.