Nordic Love Songs is an album that far exceeds the locality of its title, offering a collection of observational and heartfelt songs that bring with them a quirky and delicate display of musicianship and creativity that's likely to win the hearts of listeners across the globe. Synnora's fusion of poetic imagery and utter realism makes for a series of captivating stories that hold tight to your attention at every step.
Bing is the opener and introduces all of the above and more, presenting a lightly upbeat piece of music and writing that deals with adoration from afar and later resolves with the desired results. The song is accessible, relatable, and the hook and title concept offer that uncommon edge of character that really lets the Synnora sound stand tall. Before you fall into thinking all will travel along a similar pathway though, No Pills follows the opener and immediately shifts the mood in a new direction. The music feels melancholy, thoughtful, the lyrics seem a little more ambiguous and deep in a less obvious manner. And again, after this, There They Go takes on an entirely new approach to story telling and continues to impress and enthrall its audience.
Synnora's songs are totally unique right now, her use of melody – the inflections at the end of lines, the arrangement of the verses, the overall structure – and indeed her lyrics, her unabashed honestly; it's all incredibly valuable and easy to embrace. This album has a sort of Regina Spektor sense of freedom and authenticity about it, nothing is fake or forced or there simply to fill a gap – you feel like this is a songwriter who simply must write songs. There are so many lyrical gems on this project that a single listen isn't enough.
The Lowest is an early stand out, a personal favourite for sure – the music builds in a dramatic and beautiful way, and Synnora's lyrics just keep you entranced and thoughtful at every step. I stole your heart, and for fun I stole your nose, and sometimes I steal kisses – simply the beginning of a brilliantly compelling display of lyrical openness, and sheer, unwavering humanity.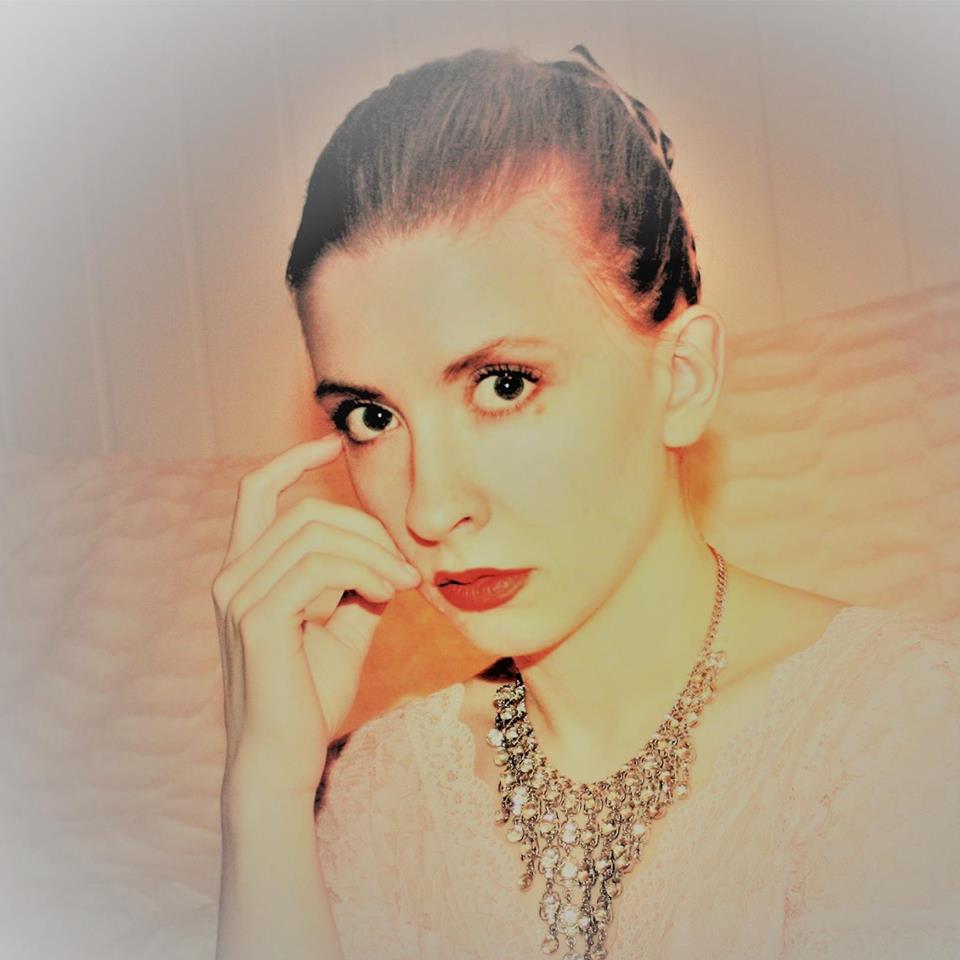 Elsewhere on the project expect ever-impressive musicianship and a good balance between delicacy and emotional weight. Synnora's story-telling is second to none, as is her ability to craft addictively enjoyable melodies and to compose calming, hypnotic soundscapes. Her leading voice offers a gentle and characterful driving force that is faultless throughout and incredibly easy to warm to.
From Big Girls through Completely and Just To Let Him Know, not only is the musicality extremely eclectic and endlessly appealing, more and more so you notice that Synnora is a songwriter who addresses so many of those issues that most of us barely dare to think about too deeply. This is what makes a great artist, in my opinion – someone who expresses the things we all feel and experience but have trouble putting into words. In many cases, the lyrics on this album feel unfamiliar, personal to the artist and her perspective, but somehow every idea seems to find a way of reaching out and connecting to the personal journey of the listener, so its likely that the collection will mean something slightly different to everyone who spends time with it.
There's so much to embrace and appreciate on this album, and easy must for songwriting fans across genres. There's plenty of build up, so much considerate writing, and also many moments that showcase the purity or the very essence of Synnora's approach to music. Young Guns is a song that takes a subtle acoustic turn and still manages to achieve the very same connection and level of entertainment and thoughtfulness as anything around it. Visiting Hours follows and brings back that unexpected story-telling that always manages to draw your attention. The music here has a lightly world-inspired or reggae-like energy to it that works gorgeously at this point on the project. It feels a little like the missing soundtrack to some light on the eyes yet emotionally deep film.
Business brings things to a close, a stunning, ambient piece of music and writing. The guitar sound is beautiful, the multiple voices create a totally immersive experience that again has you hanging on every word. Synnora is an incredible songwriter, this album underlines that in a professionally crisp and consistently interesting way. Easily up there with the best releases of 2018 so far.
Find & follow Synnora on Facebook, Instagram & Soundcloud.