Stylishly fusing the raw creative energy of street producer Nathan McKay, and the deeply conceptual writing style of the folk songsmith and artist behind String Bone, Barry James Payne, Two Stars Collide proves a deeply thoughtful and cinematically immersive new release.
Blending clear poetic tendencies that captivate from the offset, alongside the sound of the natural world and the intimate presentation of organic piano and guitar, the song kicks into gear with a fast-paced yet gentle and emotive vocal lead. It then progresses through its lighter, breathier hook section, to bring in a warming rhythm and fuller set-up that's quick to energise.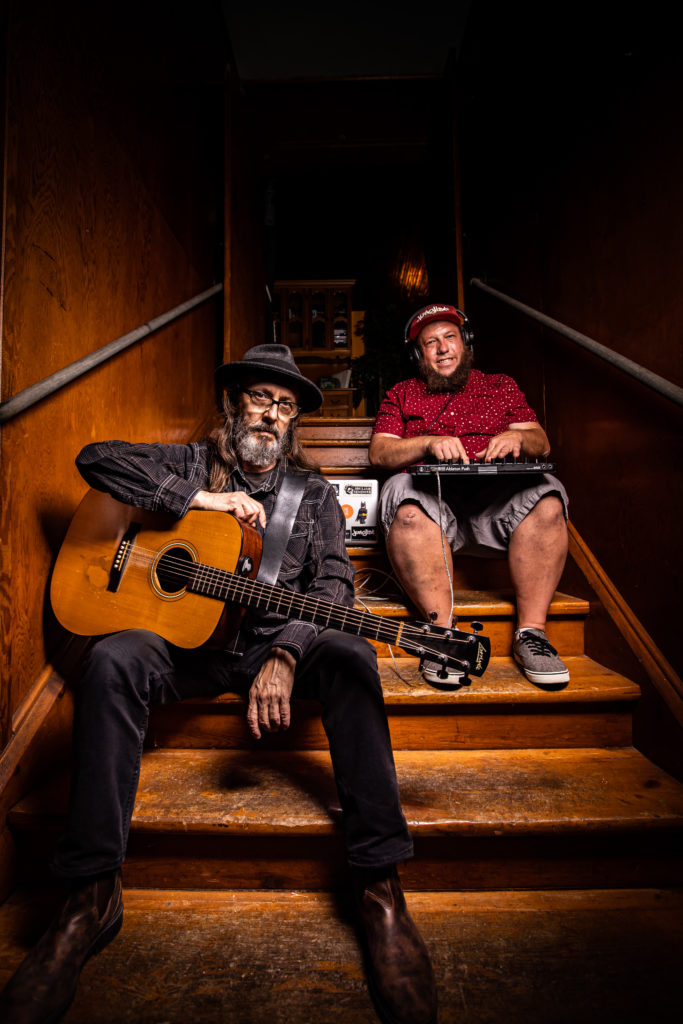 A folk pop classic with a decidedly nostalgic, Americana-kissed aura, Two Stars Collide romanticises in a way that much of modern songwriting tends to steer away from. At the same time, the progression of this long-form melody offers an ultimately engaging, satisfying resolve, and all the while the riffs and chords rain down in the distance with blissful simplicity – all of which is a fine testament to the skill and passion of both artists.
An increasingly euphoric presentation, moving from organic layers to mild synths and a clear potential for recreation – the single comes complete with three different mixes (including a highly anticipated dance version) and essentially underlines the very best of both McKay and Payne's uniquely artistic tendencies. Beautifully crafted, with an aptly seasonal energy that sees things to a rather striking finish.
Having streamed a fair few of String Bone's solo releases of late, not least of all the stylishly retro Americana piece that is Feel The Power Of Your Love, this collaborative effort is a clear step in a new direction, yet still holds close to those thoughtful and genuine qualities that make up much of the artist's sound.
Two Stars Collide – two worlds unite; two artists, of varying genres and experiences, work as one to create something powerful.
Check out String Bone on Facebook, Twitter & Instagram or visit his Website.