Strangely Alright are always on top form when it comes to conceptual songwriting, crafting songs that tell a story you haven't quite heard before, in a manner that holds tight to its core sentiments in just about every way. Little Billy Died is a piece that offers, from the title and artwork alone, a fairly clear insight as to what you'll hear within. The song itself is precisely what you might expect, story-wise – little Billy is a little boy, and what happens to him is about as heart breaking as can be. From a musical perspective though, this single is far from predictable.
Strangely Alright address this story in an unusual way, or more so, they express it in a manner you might have heard back in the sixties or seventies, though its with a definitively literal sense of lyricism. The music is quite optimistic, joyful even – the layers of vocals, the harmonies, the delicacy – it feels like a beautiful piece of artistry, and if English wasn't your first language you might perhaps assume that little Billy was going through something wonderful. The distant flute sound and the bass-line seem to drive things, underneath that leading voice of course. The soundscape is peaceful, as if representing the 'special place' that Billy dreamed and talked about. It's interesting to witness and consider this approach, and the more times you listen to the song, the more intensely it seems to connect. It's not often topics like this are written about in such a seemingly contrasted manner, but when they are, and it's done well, you begin to wonder why not.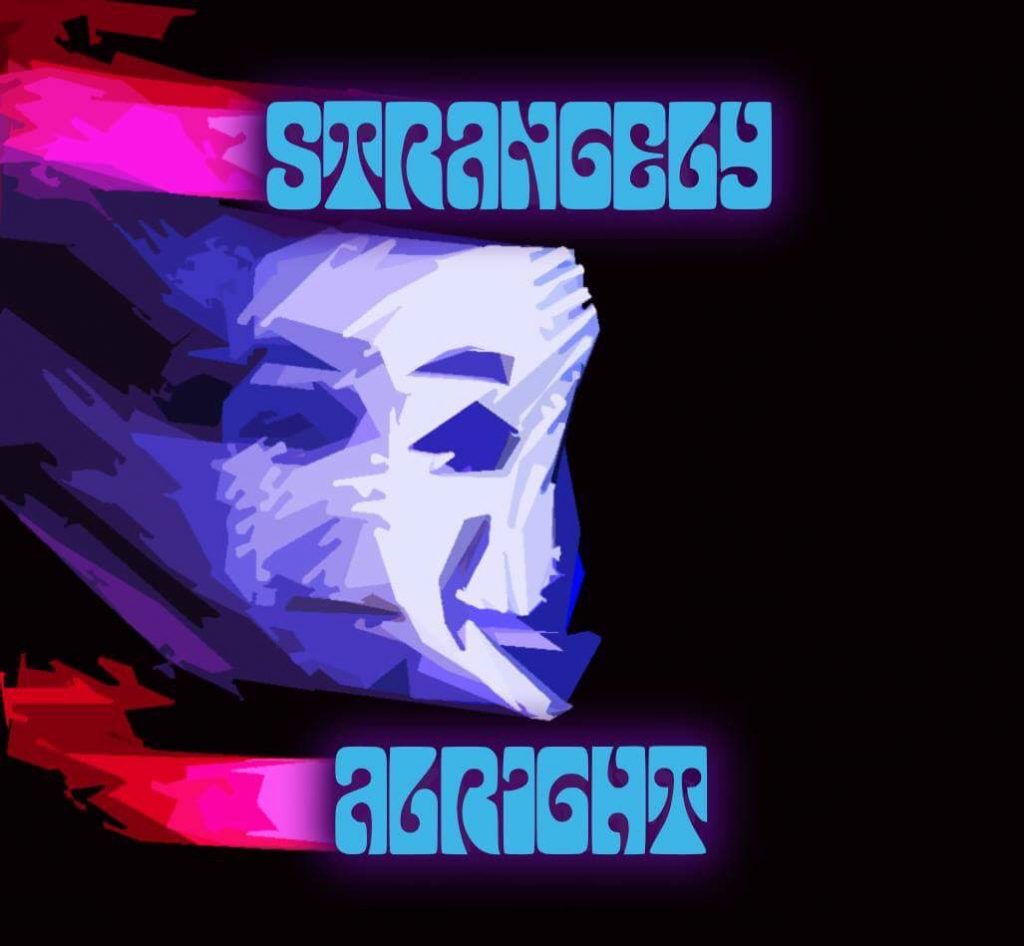 Strangely Alright have taken what appears to be a fairly nonchalant approach to this piece, though in fact, it isn't necessarily nonchalance, more perhaps an underlining of Billy having got what he wanted finally – that his suffering and sadness have come to an end. Musically the band have built this song gorgeously well, the melodies work beautifully and there are a fair few subtle but effective details running throughout the ambiance that really make it stand tall. It's a memorable melody for sure, and that key idea, that key line, stays with you for quite some time after listening.
Art that speaks on something that matters is generally the most difficult to make or to take on, but equally, it can be some of the most important. As is sometimes thought, it could well be the role of the artist to address and express those things the rest of us cannot or will not put into words. Strangely Alright always do a great job of reaching into those dark caverns and pulling the truth out into the daylight for all to see. This latest release is a bold and bright example of that.
Find & follow Strangely Alright on Facebook, Twitter, Instagram & Reverbnation. Visit their Website for more information.