Battle Scars is a totally smooth and easily recognisable new song, even after having heard it only once or twice. It feels fresh, mellow, creative, and it presents audiences with the sound of an artist who knows his intentions and his influences, and drives with individuality regardless – in a subtle but certain way.
The entire first half of the track is simplistic and melodic, the beat has a minimalist nature to it, the drum-line and indeed the bass are thick when they hit, but everything around these creates a lightly colourful ambiance that feels crisp and sets the scene perfectly for the vocals that accompany it. Spazzo's vocals fit beautifully within the context of this piece of music, his effected hook sound drives the leading notes of the track in a strong way, adding to that smoothness and leaving you quickly lost within the progression.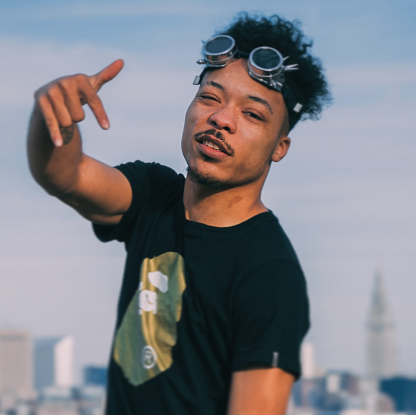 This single introduces the artist's sound and abilities in a memorable way. Production wise everything stands tall, the elements work well as you focus on them individually, and they work even more proudly as a united soundscape. Alongside of this, Spazzo consistently showcases his lyrical strengths, his poetically metaphorical approach to writing, and his skills in both rapping and singing.
The effects featured on the voice vary throughout, always present in some way or another, but seemingly just as a technique for fitting in with the modern sound of hip hop – as opposed to be totally necessary to overcome a less than impressive level of singing. On the contrary, the voice weaves in and out of the soundscape in an effortless manner, so you get the full experience of the music, the calming escapism, and you also get to feel a little connection to the artist.
The rap vocal during the latter half of the track brings the sense of character even closer to you, it feels more personal and intimate, and as a leading voice in this case it's one that is easily confident and captivating in a mellow and relevantly smooth way. All of this means that the building blocks that make up Battle Scars in its entirety have been well thought out and brilliantly mixed and mastered. The upcoming album Okami is undoubtedly one to look out for.