Agravic is an effectively melodic, electronic rock-inspired piece of EDM that offers up a distinct set of riffs from somewhat retro synths, as well as a string of simple yet provocative lyrics that drive the sentiment of the song and its mood with a touch of all important humanity.
The original track showcases artist and producer Sorian Flydd as a creator of colorful, rhythmic music that brings back an element of times gone by, and all the while fuses it with a very sharp and energetic touch of today. His awareness of structure when composing is worth pointing out – the song doesn't simply play and play like many EDM releases have done in the past, it takes the moment and turns it into a relevant means of expression, for wherever the emotion of the song is at that time.
With the remixes, this original, musical and artistic essence is maintained in a recognisable way, so you still get that all familiar voice, that sense of character and purpose, but with it comes a new level of energy. The Crossmoth Remix brings a certain vibrancy and brightness that works beautifully among this collection of chords, riffs and melodies. The passion of the song is powerfully enhanced and it surrounds you in the best possible way.
The RYZY remix adds something of a classic pop-meets-dance rhythm that again seems touched by a little something vintage or retro – a set of samples from a simpler time, though it's driven for the most part by the thickness of the beat, the space, the industrial aura. It's a distinctly different take on the original song, but again, it works hard to hold on to that underlying sentiment.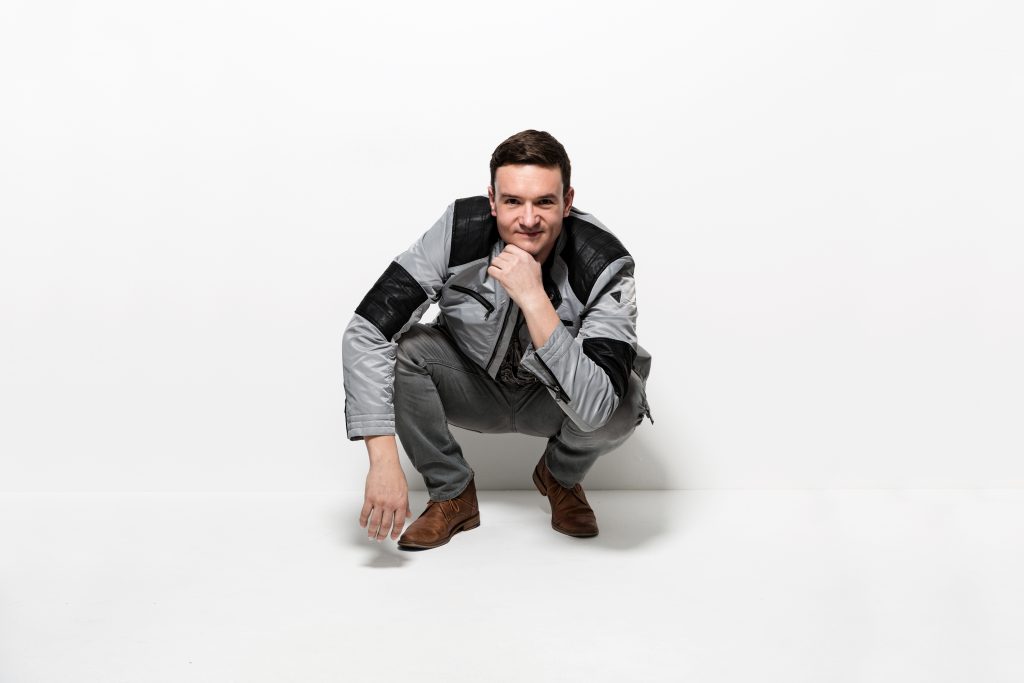 As a final blessing with this release you get to witness the live version of Agravic. By this point the song has set it's concept and progression firmly within your mind, and it's an easily memorable, notably original piece of music and writing. The concept stands out for it's unexpectedness, then the attitude of the music, the artist's voice, the energy – it all adds to this general identity laid out before you. The live version reminds you of the man behind the music, and it reignites that passion for live performance in a way that is so important at the moment as more and venues seem to be closing their doors.
Agravic is a great track, loaded with personality. There's so much that can be done with this simple idea thanks to the clever and considerate way in which it has been crafted and recorded. It's a powerful and stylish release that doesn't sound like all too much else that's around at the moment. The concept and mood conjure up this dreamlike or other worldly sense of vastness and exploration, it's fascinating, yet also rhythmically familiar and comforting to get into.
As an artist, Sorian Flydd is open to further collaborations, and this is exactly the sort of release for which the possibilities seem endless. On that note, as an added benefit – the artist is giving away the song in native-instruments-stem-file-format for Traktor-DJs to use as they wish; you can download this here. And if you want to create your own piece from the central idea you can also visit Skiomusic to download the remix-stems.
Agravic comes out on January 19th. Find & follow Sorian Flydd on Facebook, Twitter, Instagram & Soundcloud. Visit his Website for more information.