Bursting into life with the manic and entrancing rhythm and pace of Free My Soul, Left Of The Dial emerges as the perfect playlist for fans of creative, musically inspired hip hop – that is if you like your music enhanced and driven by impressive, fresh lyricism, and enough detail and eclecticism to keep you endlessly interested.
Son Of Age showcases a vast musical background and an ever-impeccable rap flow throughout this album. From one track to the next the soundscapes evolve and vary immensely. Bad World introduces a distorted rock edge alongside of a somewhat tribal beat; just a fraction of the full variety of sounds and influences hinted at on the project. The thread through it all though, the characteristic or trait that keeps it all relevant, is the sound of the leading voice – and the ideas and energy delivered by it.
Son Of Age is an incredible rapper and performer, this much is consistently clear – a live show would likely blow your mind. On top of this though, the musicality of this album is on point – bringing together the brightness and strength of a number of genres and creative directions, everything works beautifully, appearing fresh, as well as slightly vintage on occasion.
Full Funk Flex keeps the indie-rock vibe alive but fuses it with a relevant side of funk and addictive rhythm. Kickin' It Wit You continues down a similar, organically looped pathway. The rap flow on the latter is phenomenal – unstoppable, relentless fast paced. You need to listen more than once or twice to catch it all, and when you do – there's a distinct lack of filler, and an overwhelming presence of weight and intricacy.
The energy of the vocal performances throughout this album contrast hugely with the calming ambiance of the instrumentation. It's a powerful way to reach out and gather attention and affection, effectively purely because the artist has done such a skillful and professional job of fusing these two opposites together. Destined To Reign is the perfect example – the trip-hop-like backdrop contends with the restless pace of the verses. One More Shot takes it even further – a delicate, dreamlike vibe emerges musically, then the quick pace appears again, though the voice is cleverly delicate here too. This one is almost whispered on occasion, a real mood setter, maintained and kept strong throughout. This one is a personal highlight, the song has an addictive quality to it.
Like A Bawse brings about a slightly retro jazz vibe. This later evolves into something of its own creative positioning – it's heavy, gritty, yet somehow still easy going and quite soothing to listen to. Contrast and unlimited creativity are utilised once again, making for a unique and memorable few minutes of music and writing.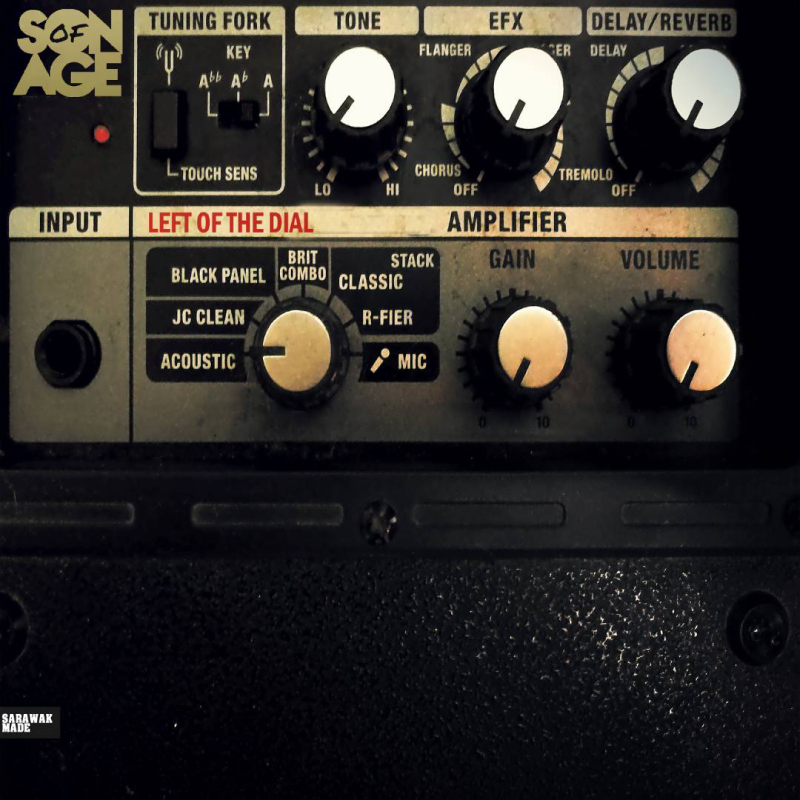 This entire album stands out from the crowd for a number of reasons. The personality in the performance, the writing, the musicianship – it all screams originality in a genuine, refreshing way. Drained lifts the energy up high, creating an uplifting ambiance around you, lighting up organic instrumentation and drawing your focus again to an eclectic, ever-changing and ever-impressive lyrical outpouring.
A Hint Of The Blues offers something a little different. The music is minimalist, spacious, and the voice now focuses distinctly on storytelling. The verses are compelling and impossible to ignore, then you get the satisfying resolve of a stylishly melodic hook – the structure or set-up works perfectly. This track's title gives audiences precisely what it promises – the music is true to the artist's own creative desires, but it also gives off a hint of the blues, and that works awesomely alongside of the concept. Another absolute highlight.
Me, Myself & I follows on well – the high energy from earlier has taken a considerable break by now. It's a pleasure to hear these modern jazz-cafe soundscapes re-ignite, and to witness the Son Of Age swagger and skill set returning to those sky-high standards. You genuinely need to listen to this project a few times over at the very least. Each time you do, something new steps out onto the stage. The effort and consideration involved is immense.
The album comes to a close with The Way & Life. The indie-rock vibe is back, complete with a raw and rowdy vocal snippet for the intro. After this the musicianship explodes into action, building and building, riding alongside of the leading voice as this showcases an equally rising intensity that completely sweeps you off your feet. The music and the performance is a whirlwind – intense, magical, manic, and over all too quickly. Son Of Age is doing everything necessary to make waves in hip hop, plus a whole lot else on top of that. A definite recommend. Left Of The Dial is a huge album.
Download or stream the album here. Find & follow Son Of Age on Facebook, Twitter, Soundcloud & Instagram.