This past summer of 2022, Slack Key 'Ohana delivered an extensive live set for the renowned festival Tiki Oasis – 'the largest and longest-running festival in the world for lovers of Island lifestyle and purveyors of Polynesian Pop'. The band recorded the show in real-time, and unsurprisingly, the subsequent album debuted at #1 on the iTunes World Music Charts.
Live at Tiki Oasis showcases the naturally engaging, organic and pure sound of Slack Key 'Ohana in a beautifully uplifting way. One hour and fifteen minutes of live music, the full band united in harmonies, acoustic guitars and alluring melodies.
Wahine 'Ilikea opens things up and is all of this, a breath of calm and colour that's quick to drown out the weight of the world.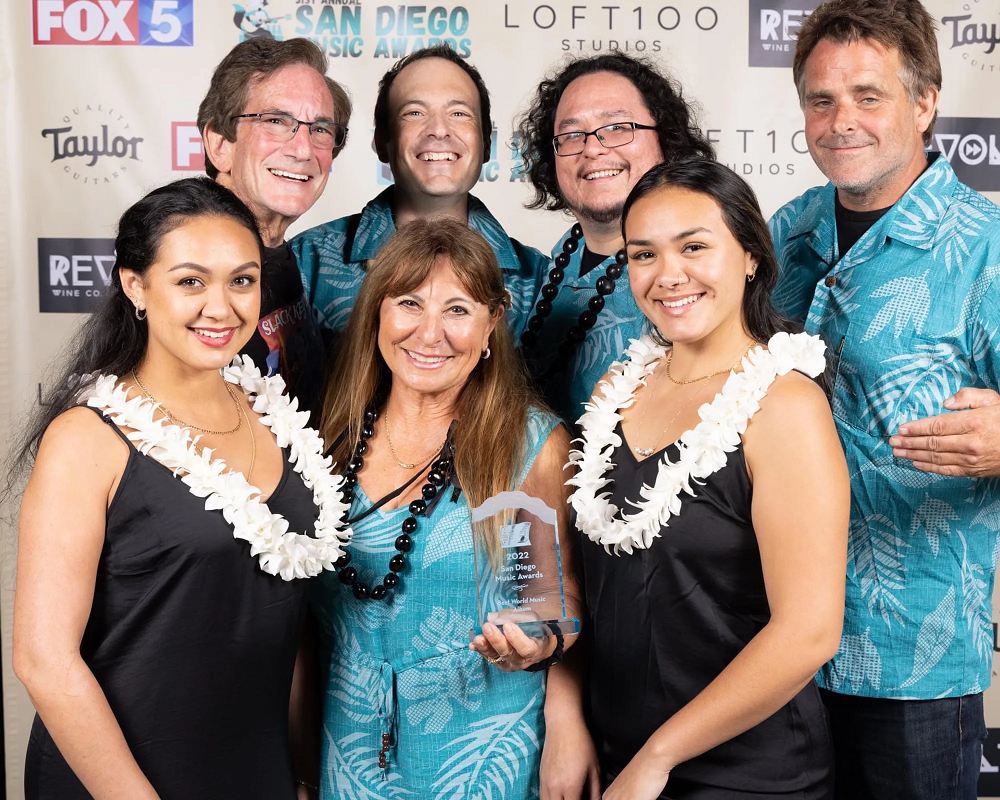 The album continues in this manner, Island vibes setting the mood consistently, the band's faultless ability and togetherness allowing the emotions and sentiments to stand taller than ever.
Aloha Ka Manini and the subsequent guitar-strength and slides of a more upbeat Ulupalakua slowly but surely brighten the room further still.
Stepping things up a little is the aptly rhythmic, country-kissed bounce of Hawaiian Cowboy, and other switches in groove and style like the wonderful Waimanalo Blues, and their pop-ready offering Slack Key 'Ohana, help continuously hold the listener's interest as the organic musicianship envelopes and enchants.
Hawai'i 78 also marks a recognisable highlight – as does the superb Ku'u Lei Nani Mai 'Oe. The latter is a song from the band's debut studio album, and emerges complete with its accompanying music video…
Promising seventeen tracks in full, Live at Tiki Oasis delivers both the blissful heart and soul of live vocals and acoustic instruments, and the melodic and lyrical positivity of a band with kind intentions.
Live music is the gift that keeps on giving, creating memories and connecting on a deeply human level – underlining the power of music in an authentically unedited fashion. As such, Live at Tiki Oasis captures that energy and soul as closely as possible, and delivers a worthy experience to listeners across the globe.
Grab the album here or visit the Slack Key 'Ohana Website. Follow them on Facebook, Twitter & Instagram.