This collaboration between Canary Islands' producer Sabina Dream and Connecticut's Siete Plagas just oozes those easy going summer vibes – the sort we've been craving as we turn the corner away from the colder months.
From the offset, the beat has the organic lightness of a live jazz-cafe jam session. Those real-time elements appear in a hypnotically rhythmic manner and surround you with positive vibes and the sort of purely sourced musicianship that both impresses and calms as it pours out around you. In addition to this, the song's sentiment, the leading performance that drives the lyrics and the melody through – these open up the floor to an ocean of ideas and further optimistic vibes that fit in perfectly with the mood set by the music. As a collaborative project, it seems that, by all accounts, this was a match made in heaven.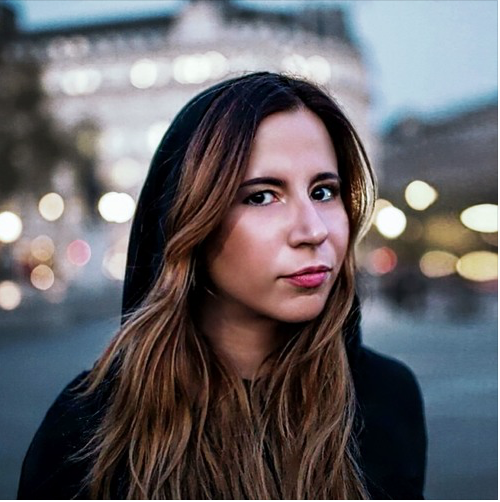 From a musical perspective, the track offers up the smooth rhythm of tribal dance music and a few flickers of everything from jazz to hip hop to a much broader labeling of world music. When you listen though, you're likely to feel anything but an inclination to label things. The good vibes presented create an arena of freedom and simple joy, which adds even more value to the experience.
Sabina Dream is a well traveled producer who credits her personal experiences and spirituality in the creative crafting of her soundscapes. As an artist, she offers that inherent passion and skill required to carry an ambiance out and around you in a totally immersive, easy to escape into manner. Alongside of this, Siete is an artist whose free-spirit and energy make for an infectious and entrancing addition to an already colourful musicality.
Late Valentino seeks to sooth and simultaneously leave you hanging on every word as those rap verses emerge. On top of this, the sense of structure that the track has comes in part from Siete's ability to adjust his performance according to the current moment. You don't get tired of the beat, on the contrary – you grow more and more in tune with it, mesmerised and entertained by it, which gives the whole thing that essential, addictive quality that will keep listeners coming back again and again.
Find & follow Sabina Dream on Facebook & Instagram. Find & follow Siete Plagas on Soundcloud.
https://soundcloud.com/iamsabinadream/siete-x-sabina-dream-late-valentino