Sarish Ahmed returns this year with another full-length album – a collection of original songs with dreamlike soundscapes and a series of concepts; showcasing deep thought and a notably poetic, artistic approach to creativity.
Jedaiah kicks off with a blissfully calming and rhythmically entrancing track called Art Of Heart, a piece that fuses cinematic delicacy with hip hop, leading with character and consideration – crafting around you a thoughtful and easily enjoyable arena of audio and ideas. Ahmed's skill as a writer and a producer shine with beautiful originality. The soundscape builds cleverly, stylishly, and the lyrics evolve in a similarly impressive manner. A great way to begin the journey.
Everyone Needs Love follows the opener and injects a touch of retro jazz into the project. As before though, this is far from the extent of what you get here – creative hip hop pours through in an uninhibited and rather unpredictable manner. Still the mood is mellow, still the process is decidedly creative, expressive, and provocative. A first listen lets the music set the mood, later listens let the lyrics connect in a profound way. Righteous Mind follows on and keeps things smooth, leaning slightly towards the gentler moments from Outkast – though still with a trip-hop inspired vibe. A definite early highlight, particularly for how satisfying the unity between the vocal and the instrumentation is.
While this is an easy album to appreciate from the offset, it generally grows to become more impressive the further along you get. The soundscapes make sense one after the other, offering a reliable playlist that's easy to escape within. On top of this though, Ahmed lets his complex ideas and reflections on life and the world unfold in consistently interesting ways – making the completed project as fascinating as it is musically enjoyable.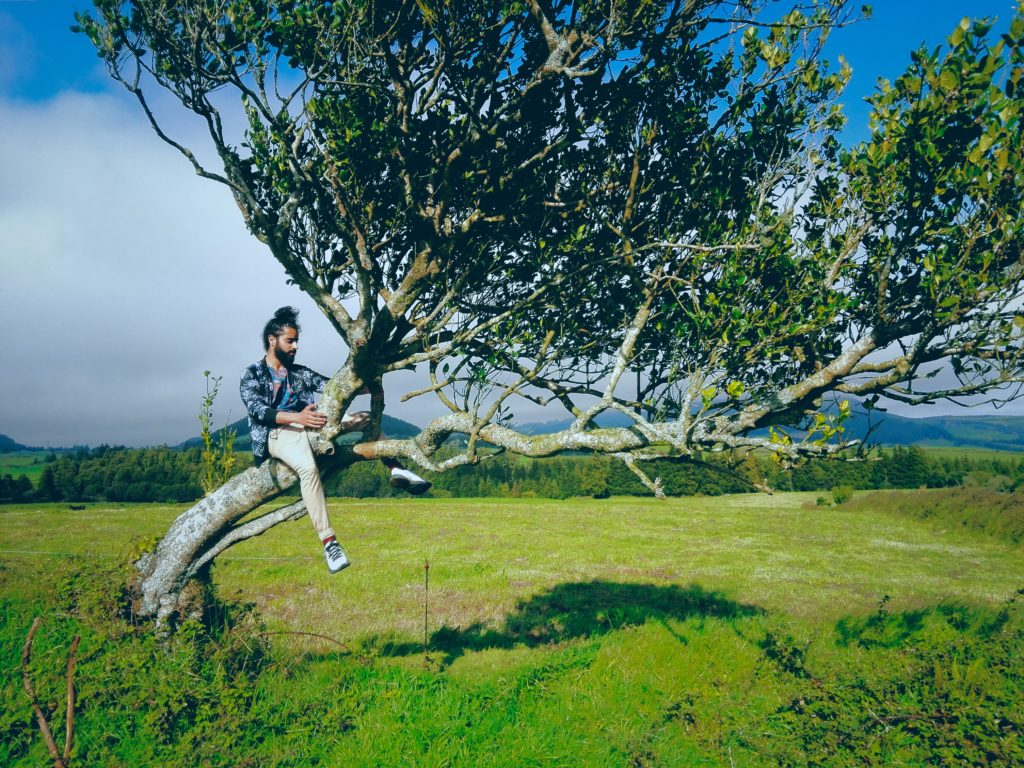 From Saint Or Sinner through Paradise Eyes, the above observations are strengthened significantly. Smooth grooves are contrasted by poetic and unique thoughts on existence, history, and the world around us. Mankind Dehumanized sees these sentiments multiply further. A quiet track, but one that digs deep and makes certain to get you thinking. Flickers of darkness follow, you acclimatize to the vocal flow, often relentless but always almost whispered so as never to hit too hard. Pussy N Power, So Strong, and Mankind May Go Blind all see the listener fall further into this ocean or realm of profound awareness and unwavering truth.
During the latter half, Holy Water stands out for its use of space and the slight sense of joy in the chord progression. Rise High Or Die Blind follows and you're reminded of the struggle and drive of the artist – the thoughts that consume and lead to the creation of this kind of art. The latter of these is a decidedly rhythmic track that again stands out for its slight increase in pace. U, I, We Know then hits with unsettling darkness and a contemporary rap inspired aura.
Bring The Light emerges with a welcomed touch of optimism towards the end. Stand By Me seems similarly upbeat and hopeful afterwards – a few minutes of softness, conceptually and musically, make for a worthy break from intensity; though still the heavy concepts appear to keep the threads alive. Why Follow Hollow later stands out for its industrial, robotic beat and hook. A strangely hypnotic moment that leads well into the dreamlike calm of closing track Inner Interview. This one underlines Sarish Ahmed's melodic abilities and soundscape design alongside of a simple, reflective yet inclusive and calming array of thoughts.
Never one to stray away from depth, the artist has made sure to craft this project in a manner that allows intense subjects to be lightly presented – they connect in subtle ways, rather than overwhelming the listener. A clever manner in which to work, and an album that's easy to appreciate thanks to careful production and honest, open writing.
Find & follow Sarish Ahmed on Instagram & Soundcloud.