Producer Samuel crafts a blissfully uplifting new playlist for music fans to escape within. Showcasing superb creativity, impressive musicianship, and stunning soundscape design on the whole, Sax and the City kicks into gear with the gorgeous good vibes of In My Head, and refuses to fall below par for the extent of its 13-track playlist.
The album's title fits well, though beneath the main instrumental riffs you get an array of genres and moments – anything from summer-style trip hop to boom-bap and hip hop beats. Always the sax returns to melodically seduce and give the project a thread of character and intention. Eclecticism stands tall though, even moving into Privet Drive the distance and reverb soaked delivery meets with a somewhat retro beat and creates a slightly more dance-floor-like vibe. In every case, Samuel does a sublime job of building something worth sharing; music that envelops and refreshes in the best possible way.
Summer on the Beach is a definite highlight, fusing retro gamer tones that bubble out and around you, with a gathering of sax riffs and a general sense of freedom. These higher energy moments are subtle but work well thanks to contrast – Micky, as an example, follows on with a much calmer demeanor. Then you get the seductive and soulful tones of Sunlight to really bring home the mellow city vibes; the end of a hard week, a moment shared with friends.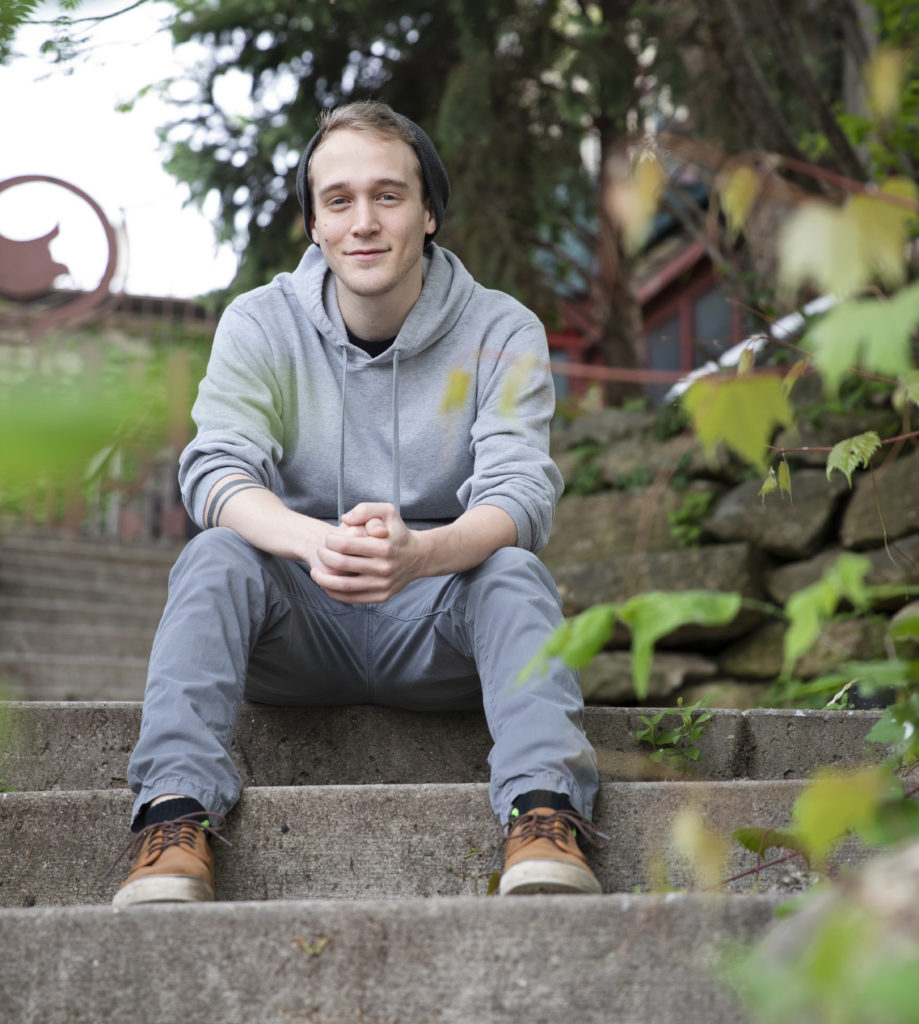 Snuggle Bug is another that fascinates, I'm fairly certain that's a dog in the intro – always a sure-fire way to grab my attention. The track that follows offers a decidedly likable groove, and a sense of dreamlike calm that's beautifully well-placed within the collection. Flickers of classic jazz run throughout the sax performance here, fragmented and free-flowing, changing whenever the moment sees fit.
In terms of composition style and purpose, you get moments of deeper thought within this album – I'll Miss You (When You're Gone), for example, sees Samuel look inward and contemplate life and the future, relationships. This soundscape in particular moves from notable lightness to bass-heavy weight and mild-distortion – another stand-out for its creative expression, and how memorable that leading riff proves to be.
After this, a smooth riding bass line meets the melody of the sax and quickly recaptures any wandering attention or falling moods. Saxy Lady offers a funk-driven boost of swagger and togetherness that again just oozes character.
At the penultimate moment, Groovin' is something of a grower – having let this album play a couple of times now, this one always gets you feeling ready to move; a perfectly well-titled bit of brightness and rhythm. Then things come to a thoughtful, piano-led finish, with a retro beat and a sense of depth. The Come Up aptly builds and builds, highlighting superb production skills once more and also offering an audio journey that's beautifully entrancing. A stunning way to finish what is an exceptional album of original instrumentals. There's nothing to compare this to right now, and no need to try. Let the playlist stream as you go about your day – you're fairly guaranteed to feel better for it.
Find & follow Samuel on Facebook, Twitter, Soundcloud & Instagram.